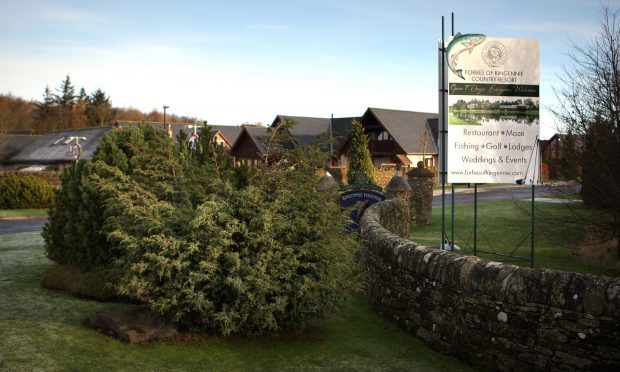 Noise experts are to monitor music levels at a top Tayside resort venue in a bid to end an eight-month row with a resident on the estate.
Christopher Byres asked Angus licensing board to consider reviewing the licence held by the popular Forbes of Kingennie complex after saying he had been plagued by loud music from functions there since moving into his Osprey Place home last April.
Mr Byers told board members at their meeting in Forfar he had even called police over the level of noise he could hear in his bedroom into the early hours when weddings and other events were taking place at the function suite a couple of hundred yards away.
But the resort owners have said that the only resident complaint they have received about music noise has been from Mr Byres and that around £30,000 has been spent fitting special glass and curtains to deal with the issue.
Mr Byres told licensing board members: "This application is to have live music suspended until this issue is resolved.
"I was promised continually that something was being done, but when nothing changed and we were unable to get to sleep three nights per week, every week, we could see there was nothing being done and I contacted Angus Council."
Licensing consultant Janet Hood said: "This is an award-winning resort and wedding venue and I am sure they are known to the board in a good way.
"They are very popular for weddings and events. Up until Mr Byres' arrival there had been no issues with residents, bar one, which related to buses parking in Osprey Place and that was immediately dealt with.
"My clients have attempted to work with Mr Byres and have spent nearly £30,000 to try to address this situation."
Ms Hood said noise attenuating glass had been fitted, as well as thick curtains to further deaden the sound from the function suite.
"Mr clients are concerned about this application for a review of the licence and are taking all actions to deal with it," she said.
The agent also told members that on one of the dates in December which Mr Byres complained about loud music, there was no function at the resort.
In response to board member, Arbroath SNP councillor Alex King, officials said visits had been carried out to Mr Byres' property but the readings taken were not of a level that would have been deemed a noise nuisance.
They said that no visits had been made since the noise attenuating glass and curtains had been fitted.
Mr King said: "I move we defer this so that Forbes of Kingennie can provide dates when noise measurements can be taken and the findings reported back."
The matter is likely to return to the next meeting of the board in February.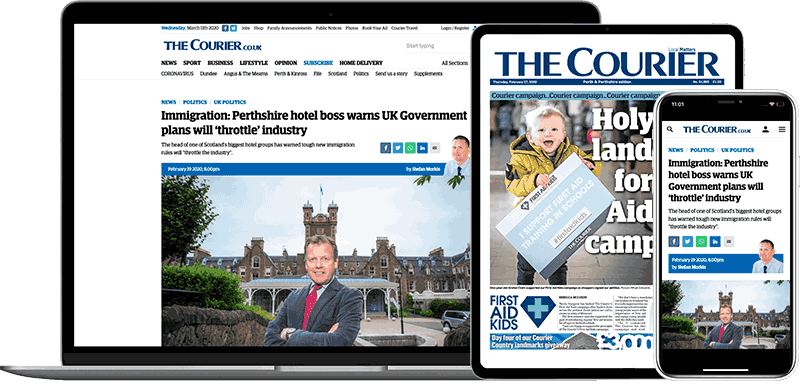 Help support quality local journalism … become a digital subscriber to The Courier
For as little as £5.99 a month you can access all of our content, including Premium articles.
Subscribe