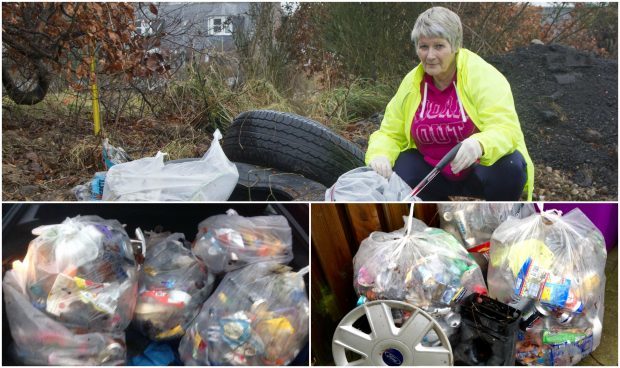 A "determined" local woman filled eight bagfuls of rubbish from a half-mile stretch of an Angus road in the space of just one day.
Jacquie Steel took it upon herself to start clearing the roadside along the B966 Brechin to Edzell road, near the turnoff to the busy A90, after being inspired by TV's Blue Planet.
The 61-year-old said she was shocked by her haul, which included an entire car exhaust complete with silencer, a Chinese takeaway and full bottles of alcohol.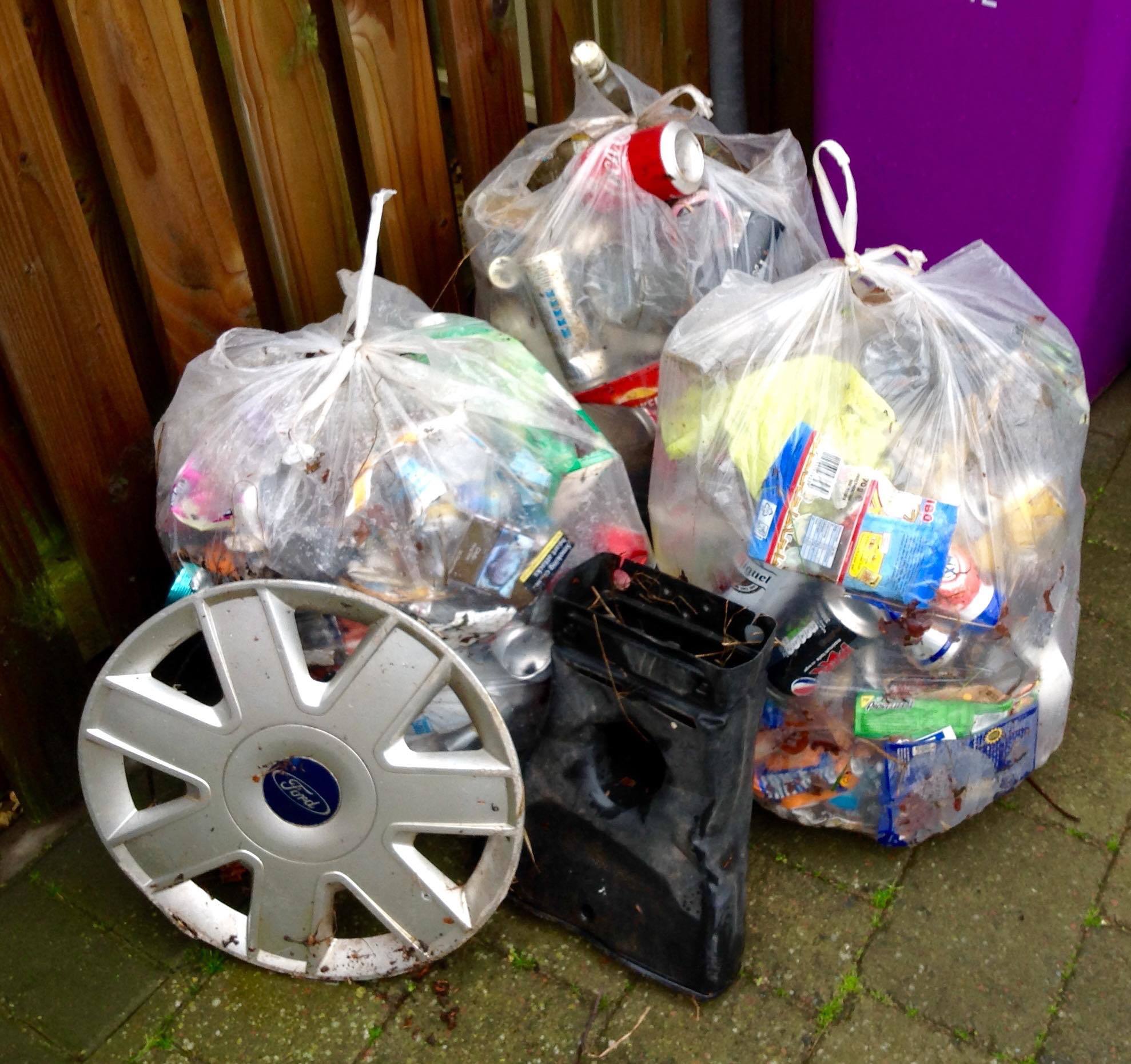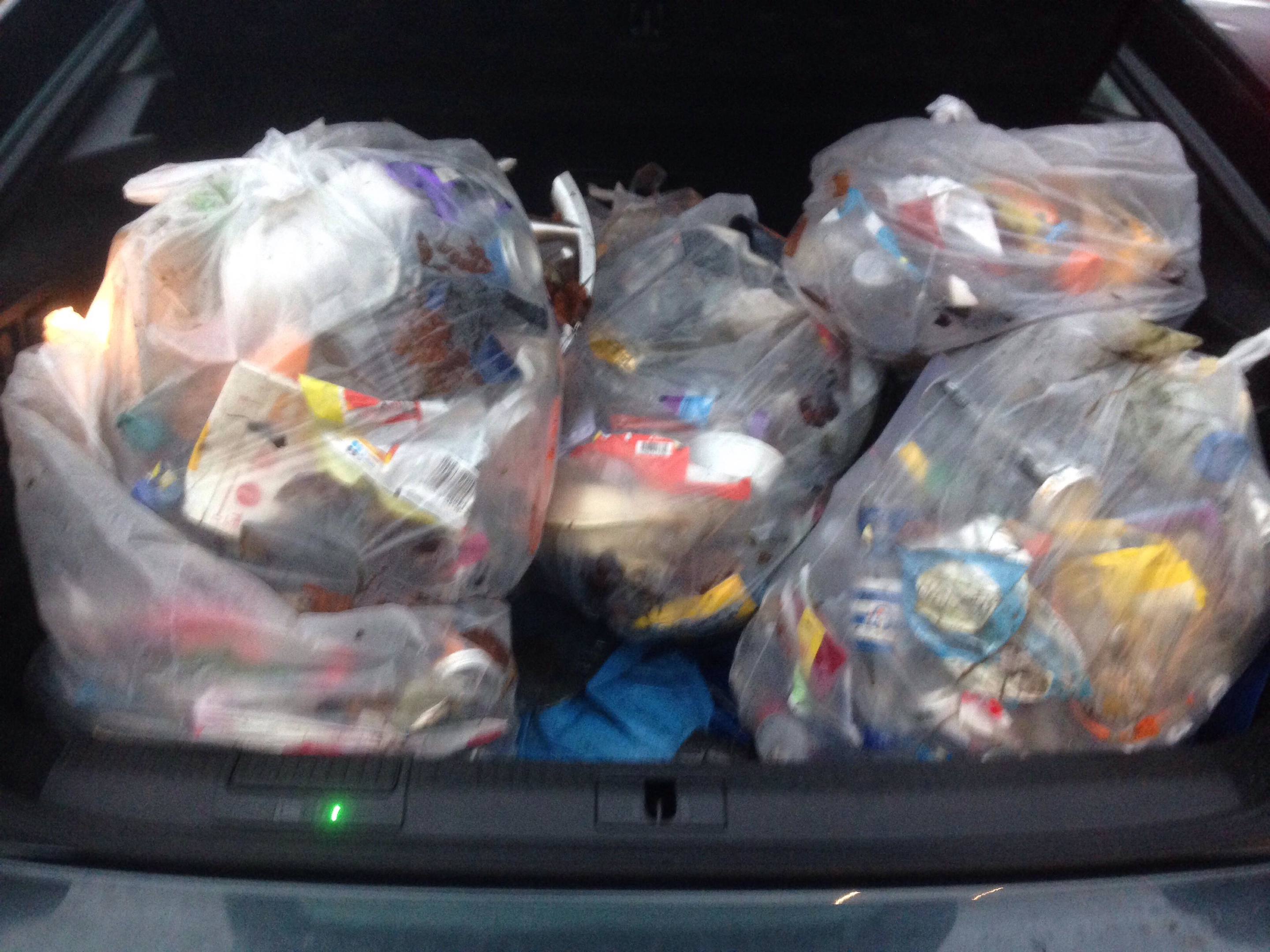 The litter was collected from the half-mile section of the B966 road between the Keithhock and Trinity roundabouts within the space of just two to three hours.
Mrs Steel, who lives in Inchbare, said: "I started a week ago off the back of the Blue Planet TV programme. I was absolutely appalled at the state of the world's oceans and what we are doing, we are literally destroying marine life through plastics.
"It is ending up in the sea and a number of animals and mammals are dying because of this. I really needed to do something. When you drive around and look and start to see how much waste there is lying around, it is just absolutely mind-boggling.
"I basically put a jacket on, got a plastic bag out and I picked up one bagful just around the village where I live. It just kind of snowballed from there."
Mrs Steel said she was "determined" to clear the rest of the road and start work on other rural routes around the village as she aims to clear the local countryside "a little section at a time".
She added: "It is an ongoing process. I am determined. It is really addictive, you don't know where to stop.
"This literally is just a drop in the ocean. There are tonnes of rubbish on the A90 as well, it is all around my village and it's all over the countryside. There is still masses to do. It is a huge problem throughout Angus.
"It totally disgusts me people seem to have no care for their environment. It was instilled into me as a child that you don't thrown away litter. Now you can't even say to somebody to 'pick that up' because you'll get a mouthful of abuse.
Mrs Steel is hoping to get more locals on board through the newly-formed Angus Communities Litter Through the Lens group.
And she said people should think about doing their bit for the planet while out on walks.
"Every time somebody goes out for a walk, take a carrier bag with you, or when you walk down the beach make a pledge that you are going to pick up three pieces of litter or more," she said.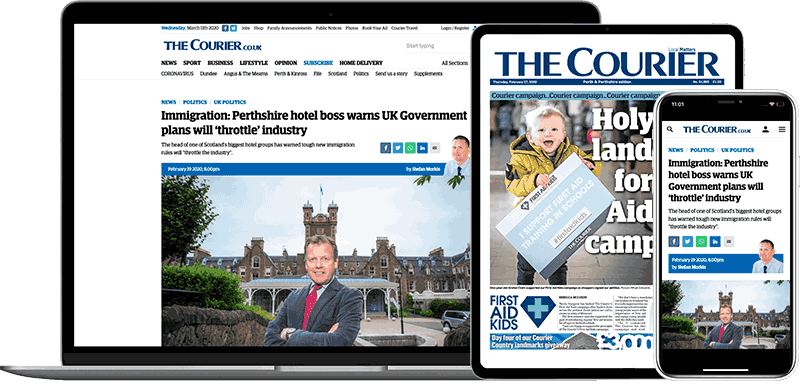 Help support quality local journalism … become a digital subscriber to The Courier
For as little as £5.99 a month you can access all of our content, including Premium articles.
Subscribe