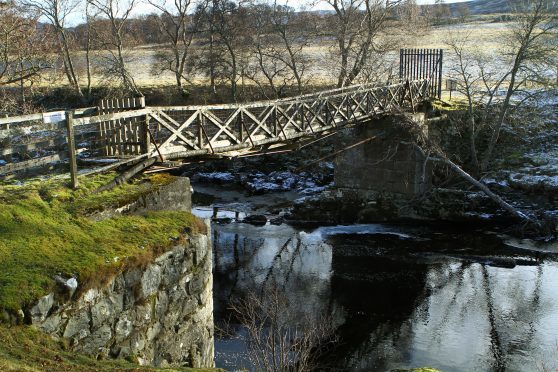 Angus campaigners have finally been given a glimmer of hope after years of trying to get a local bridge repaired.
Since May 2014, residents in Glen Esk have been trying to get the Buskhead Bridge  near Tarfside re-opened after the River North Esk crossing was "temporarily" closed due to safety concerns.
Inveresk community councillor Ken Goddard said that volunteers had expressed a willingness to repair the bridge over the, but that couldn't be done without the authority of the landowner, Millden Estate.
The estate had previously denied they own the bridge, but the community council has now received hope they can proceed after a letter to the latest meeting of the body appeared to gave them a green-light to proceed with the repair work.
It stated that Millden "wished them luck" with the bridge and they would not "stand in their way".
Mr Goddard said: "Without the permission from the owner we would not be able to proceed. I am accepting the letter as confirmation that we can get the work underway.
"At first they denied ownership, but in a vague letter they seem to have come around on that and admitted they do."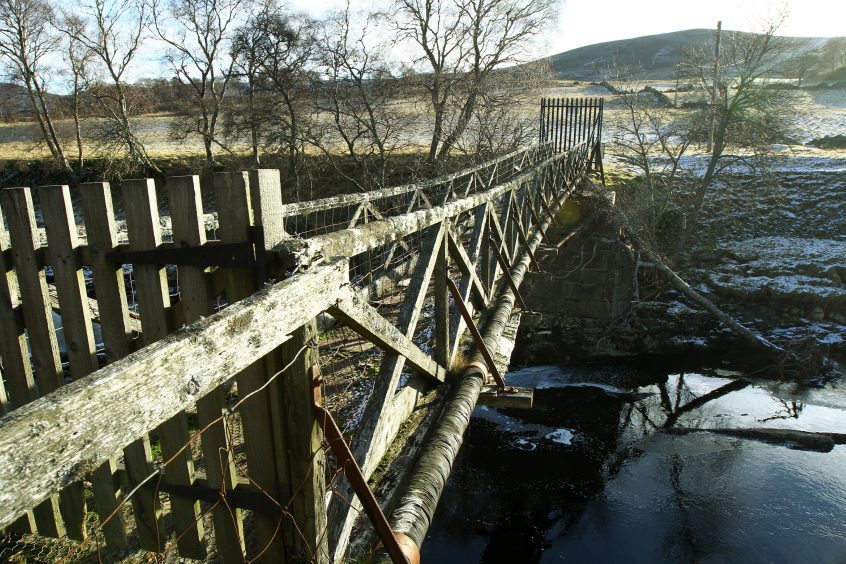 Fellow Inveresk community councillor Judith Gallacher added: "The Buskhead Bridge has for a long time been part of many circular walking routes in this area and its closure caused problems for many walkers who access the glen regularly and camp in Tarfside, and also the Angus Glens Walking Festival which has become a regular event.
"Last but not least, locals have had their usual walks curtailed by this closure."
She added that they are in the initial stages of organising the repairs and will be raising money in the near future to fund the project.
It had also previously been suggested the bridge was under the ownership of Scottish Water, which does have an "interest" in the site due to infrastructure there.
A Scottish Water spokesman said: "We are investigating options to replace a pipe in future, recognising that the bridge is in poor condition, but it is likely that any new river crossing will be made at a different location."
Outdoor access group ScotWays also previously had an involvement in trying to get the bridge repaired.
A spokeswoman said: "It carries a long-standing right of way across the hills from Deeside and southward beyond Glen Esk.
"We understand that a local group is now active in trying to get the bridge back in use, which we would welcome both for local and the longer-distance link.
"We can confirm that statutory access rights do apply."
An Angus Council spokesman acknowledged that the bridge is currently unsafe and therefore the closure was necessary.
The local authority erected advisory notices at the time the bridge was closed to "provide advance warning".
He added: "We understand Inveresk Community Council has obtained an offer to provide a replacement bridge. This will require an agreement from the landowners. The landowner is not obliged to provide a replacement bridge and we do not have powers to require them to do so.
"Our officers have offered to attend meetings between the community council and landowners in an advisory capacity."
Miillden Estate has declined to comment.