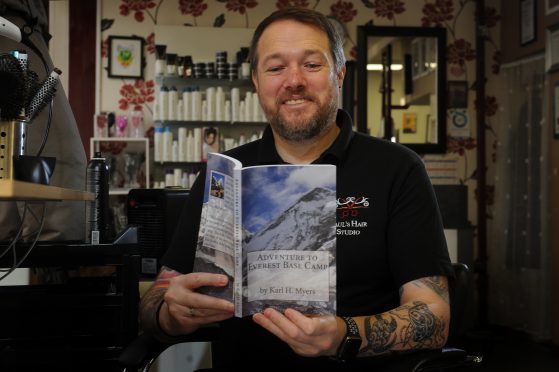 A Kirriemuir hairdresser working his way through his "bucket list" is taking his personal challenge to the ultimate limit.
Paul Soutar, 45, who has run Paul's Hair Studio for two decades, has climbed Mount Kilimanjaro, walked part of the Great Wall of China and has taken part in every Cancer Research UK Kirriemuir Relay for Life.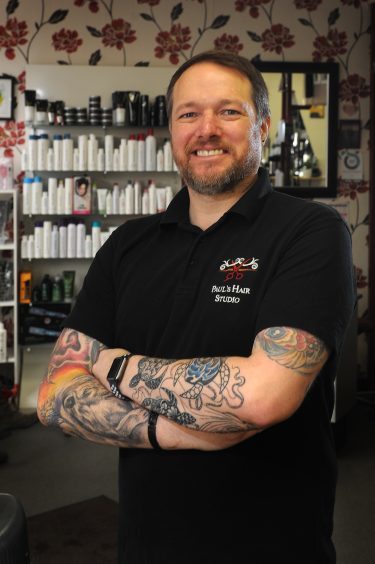 Over the years he has raised more than £15,000 for local charities and is about to embark on his most ambitious challenge to date.
On March 17 he flies out to Nepal to trek through the spectacular Himalaya mountains to Everest base camp, hoping to raise funds for three further charities close to his heart.
Paul's fundraising drive began when he turned 40, raising money for the SSPCA and Kirriemuir First Responders.
His trek to the summit of Mount Kilimanjaro in 2016 resulted in donations to Down's Syndrome, MND and Juvenile Diabetes Research, and his walk along part of the Great Wall of China last year raised funds for Action for ME, Sudden Unexplained Death in Epilepsy (SUDEP) and the Kirriemuir Relay for Life.
This time, all proceeds will go to the Kirriemuir Community Sports Club, the learning support group at Southmuir Primary School in Kirriemuir and Prostate Scotland.
The 16-day trip will see Paul trek through the highest villages in the world, experience the sunrise over the Khumbu glacier, visit the monastery at Tengboche, climb to Kala Patthar for a view of Everest's summit and gaze up at Everest from the base camp.
His trip will begin with the exhilarating flight to Lukla airport, thought by many to be the most dangerous in the world.
Paul said: "I am taking things to the extreme. It is just another thing I would like to tick off my bucket list of things I would like to do in my lifetime.
"But there are still plenty of things I want to do and see after this."
Paul's dedication to supporting local causes resulted in his business being named Best Kirriemuir Business in the 2016 Angus Business Awards, and an invitation to the Royal garden party at the Palace of Holyroodhouse in Edinburgh, which he attended with his parents, David and Christine.
Anyone wishing to support Paul in his latest venture can do so through his Just giving Page on www.justgiving.com/Paul-Soutar3