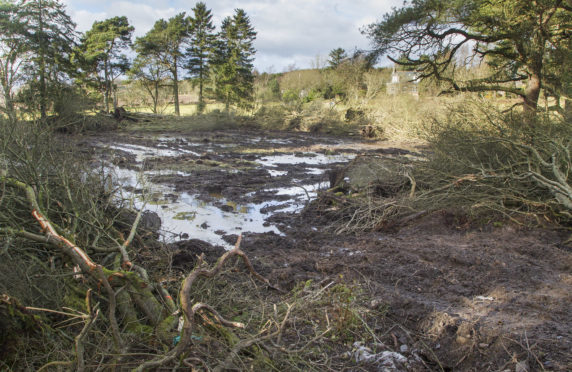 The owners of a woodland site in Monikie have blasted villagers as a tree felling row escalates.
Billy McTeir, the director of Ayrshire-based Avancan Property Management, accused residents who complained about tree felling at the former curling pond of being "self-righteous" and said they were guilty of "tricks and blatant lies".
He said the company were initially open to the idea of selling the site back to the community but that was now the last thing on their minds following the intervention of villagers which prompted an investigation and the threat of enforcement action from Forestry Commission Scotland.
Mr McTeir denied any wrongdoing and said the company had "sympathetically" cleared a site which had become an eyesore.
He said: "We do own the site but by the looks of the group gathering on a site that we paid for you would have thought they owned it.
"As usual, the Monikie community group believe they have some God-given right to do exactly what they please.
"There has been no decision on our site at present but whatever we do decide will probably be the exact opposite of what the community group want.
"I would have thought for someone feeling so strongly about a cause they would have bought it as we did and not wait for someone else to spend money then dictate what they – the self-righteous few – think should be done."
Mr McTeir said it was the "usual story of the high and mighty dictating what they want done as long as it's not their effort and not their money".
He said the case against them was not "cut and dried" and they were now seeking advice as to how to proceed.
"The site will be cleared up in time and then we will look at our options but we will not, by any means, be bullied into giving in to the community group in any way, shape or form."
Mr McTeir said the site was previously a fly-tipping hotspot and there are people in the community that have expressed positivity "that at last someone is tidying up".
"We sympathetically cleared the rubbish and left the boundary trees," he said.
"Had we been the type of developer we are being portrayed we would have flattened the site."
The land was put up for sale at offers over £10,000 last year and villager Rae Gray said three people from Monikie did in fact put in offers "to try and save it for the community".
She said: "If they had gone about things in a proper way this affair would not have arisen."
A spokesman for Forestry Commission Scotland said: "The trees dug up and left around the perimeter of the site are currently not safe to measure and as such we need them made safe.
"Our team met with contractors on site last Friday to discuss getting the trees cut and made safe for measuring and is currently waiting for a cost for this work."
He said the team need to do this to accurately measure the volume of the trees that were felled.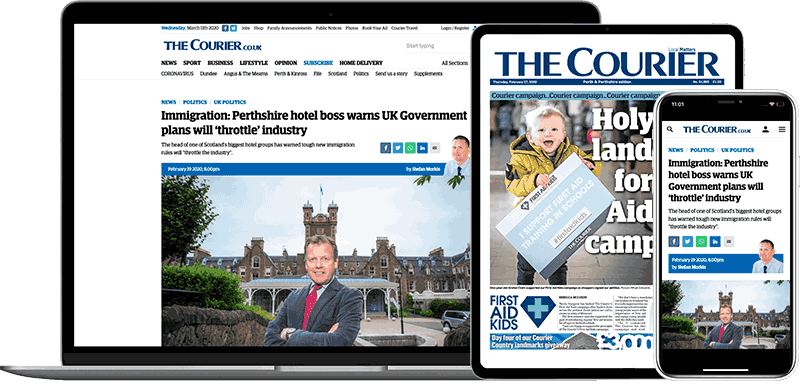 Help support quality local journalism … become a digital subscriber to The Courier
For as little as £5.99 a month you can access all of our content, including Premium articles.
Subscribe