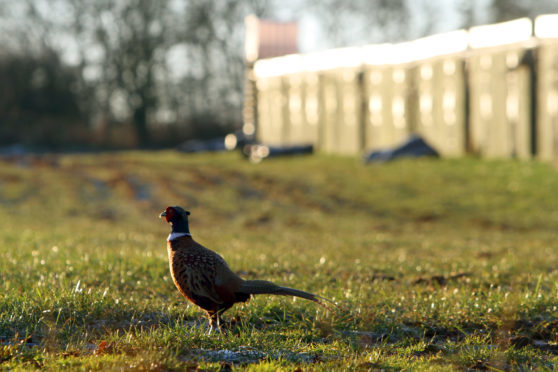 Rural residents have won their fight against a controversial 300,000-bird "pheasant factory" in Angus.
Stracathro Estates said no birds would be reared at the site this year following the unexpected withdrawal of an appeal that would have unlocked a six-month extension to its operation at Mains of Keithock, near Brechin.
The move has been welcomed by locals, who said the scheme had blighted their lives and put their health at risk.
"Having lived alongside it for over two years it is a huge relief to all the objectors that common sense has prevailed," said resident Andrew Greaves.
"It is hard to believe that the two-year ordeal appears to be over.
"In our opinion pheasant farming on such an industrial scale is a dark art."
The pheasant farm had been operating on a seasonal basis for two years before the owners were informed planning permission was required.
In November, Angus Council's development standards committee unanimously approved an enforcement notice against the Allgame operation.
The enforcement period would have run September 2018, subject to the submission of odour, waste, noise and  pollution management plans as well as a vermin and pest control strategy.
Stracathro Estates lodged an appeal, claiming it didn't have enough time to comply with demands and requested an extension to February 28.
However, that objection has now been withdrawn and the firm has said it will stop rearing birds at the site by the end of March.
It is already making plans to move to an alternative site at South Ardo in Brechin next year if planning permission is granted.
Neighbour Stephen Rickman welcomed the development.
"Common sense seems to have prevailed after two years of arguing that Keithock is a site unsuited to game bird rearing," he said.
"We will watch closely to see if the estate and Allgame really vacate and restore the site by March 31."
Stracathro Estates chairman Hugh Campbell Adamson said: "Stracathro Estates and AllGame are pleased to confirm that they have withdrawn their objection on timing issues to the enforcement notice and confirm that there will be no rearing at Keithock in 2018.
"Again we confirm our regrets for any disturbance suffered by those living near the game rearing site."
A spokesman for Angus Council said: "The enforcement notice required the cessation of the use of the land for the rearing of game birds for sporting purposes and for the siting and storage of associated building, caravans, structures and pens and the clearance of buildings and other related equipment and materials by March 31 2018.
"We have received confirmation from the landowner that all bird rearing operations on the site that is subject of the enforcement notice will cease by March 31 2018 in compliance with the enforcement notice."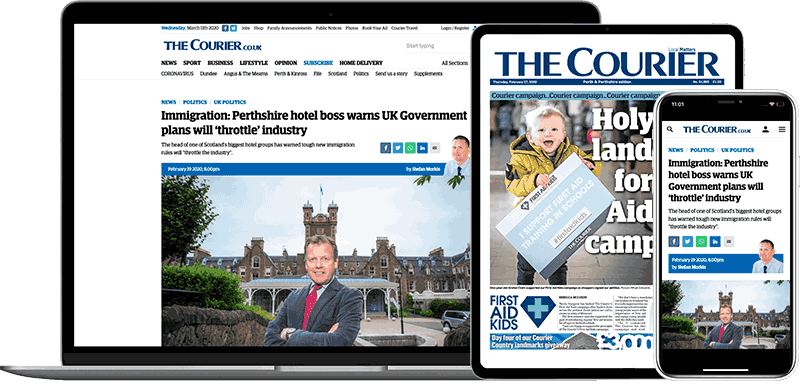 Help support quality local journalism … become a digital subscriber to The Courier
For as little as £5.99 a month you can access all of our content, including Premium articles.
Subscribe