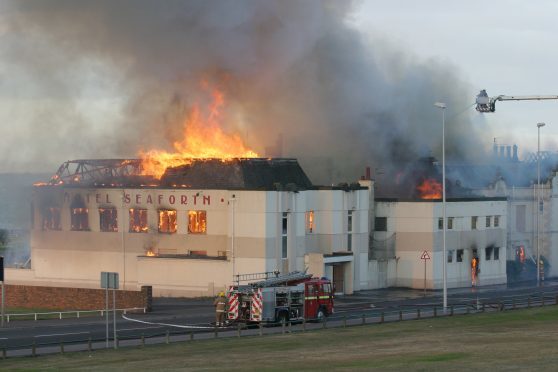 Angus Council's head of economic development has backed ambitious plans for the return of a gateway hotel in Arbroath.
Alison Smith said the Marston's proposal will enhance the seafront area and make it more attractive to visitors and locals.
More than a decade after a ferocious blaze destroyed one of the Angus town's most famous function venues, the national pub and restaurant chain lodged a proposal for the site of the former Seaforth Hotel.
Marston's made a first foray into Angus a few years ago with the Dunnichen Stone pub/restaurant development  at Orchardbank, adjacent to the A90 Forfar bypass, and the Seaforth site proposal involved a plan to create a 150-cover restaurant and 24-bed hotel within the same building on the site.
Mrs Smith said: "The proposed development brings back into use a highly visible and strategic site that has been undeveloped for over 10 years.
"It will enhance the seafront area making it more attractive to visitors and locals.
"Overall there is a shortage of serviced overnight accommodation in Arbroath and Angus.
"This results in a loss of visitors and their spend to Dundee and other localities where there is more hotel provision.
"The additional 24 bedrooms as proposed by this development are therefore welcome.
"I am sympathetic to the development also comprising a pub/restaurant as I recognise this is an important offering to the hotel guests."
The proposal newly lodged with Angus planners is a redrawing of a pre-application development plan which envisaged a 40-bed lodge hotel in a separate building on the site.
The company said that from advice received the design philosophy "moved from two separated buildings to a combined development, wherein the lodge bedroom accommodation is set above the pub/ restaurant footprint."
Mrs Smith said tourism is a very valuable contributor to the Angus economy.
She said there were 1.03 million visitors in 2016, an increase of 8.1% against 2015, of which 60% were day visitors and 40% were staying visitors.
She added that £227 million was generated within the local economy through visitor and tourism business expenditure.
"On average, visitors staying in Angus stay 4.5 nights and spend £27 million on local accommodation," she said.
"Staying visitors generate a total economic impact of £193 million for businesses in Angus.
"The addition of this hotel to the offer available in Angus will support and diversify the attractiveness of Angus as tourist destination.
"With the opening of the V&A Dundee in 2018, an additional 300,000 visitors are expected to visit the region.
"The return of The Open Golf Championship to Carnoustie also in 2018 and the legacy of increased interest in this area will add to the demand for accommodation."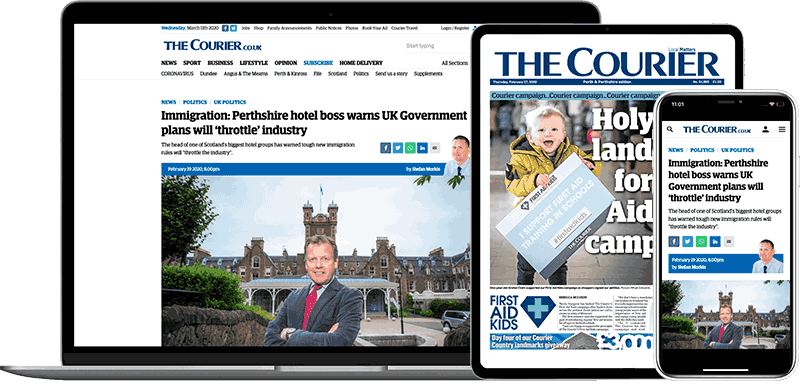 Help support quality local journalism … become a digital subscriber to The Courier
For as little as £5.99 a month you can access all of our content, including Premium articles.
Subscribe