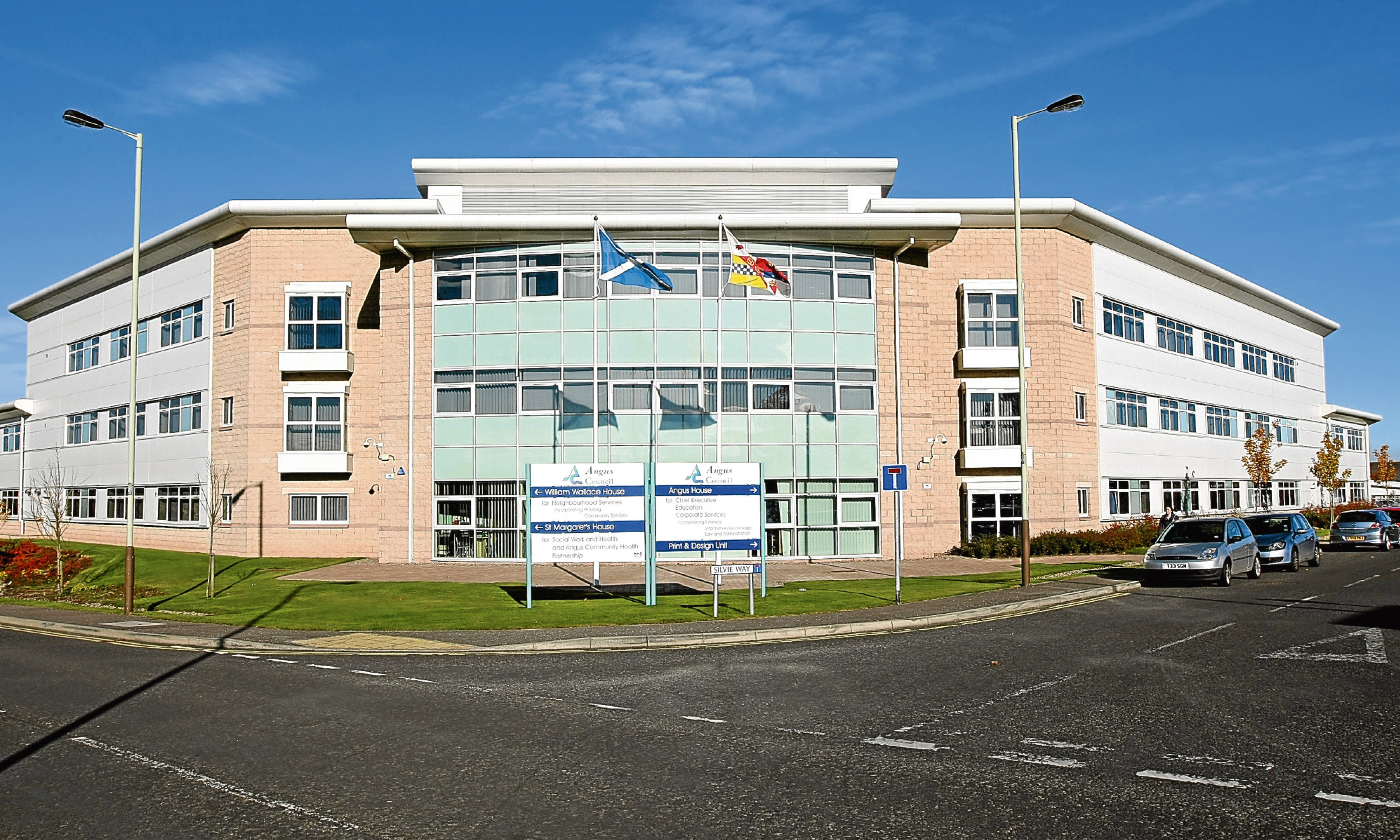 The removal of a one-time Angus administration councillor from a key role on a Tayside-wide body had led to claims of "revenge politics" in the local chamber.
Carnoustie Independent David Cheape was dropped from the post of convener of Tayside Valuation Joint Board and replaced by Brechin and Edzell Conservative councillor Gavin Nicoll following a motion put forward by council leader Bob Myles.
The move was made on the grounds of maintaining the political balance of the authority's representation on the body after Mr Cheape's resignation from the ruling group.
A ruling by Angus Provost Ronnie Proctor that an amendment in favour of keeping Mr Cheape in the role was deemed not competent and provoked fury among opposition councillors, leading the deposed chair to claim he has been "sacked for success".
Council leader Mr Myles said the motion was put forward purely on the grounds of keeping the political balance of the Angus representation.
"Councillor Cheape came out of the administration and he should be replaced by an administration councillor to keep the political balance. I am disappointed he chose to make the issue personal, because it is not personal."
Mr Cheape's successor said, Mr Nicoll said: "Councillor Cheape's behaviour in the chamber was not suitable to stay as chair.
"He threw his toys out of the pram, and resigned from the administration, so how he can expect to continue being the voice of this administration is beyond me."
The ousted Carnoustie councillor said: "In essence, despite successfully convening the Tayside Valuation Joint Board for the last nine months, forging bonds between the three member Councils and building a strong relationship with the assessor and council officials of Dundee City Council who assist in administering the TVJB, I am essentially being sacked for success.
"I mean to maintain my credibility as an Angus councillor. My reasons for leaving the administration are well documented and the circumstances that caused them haven't changed so better to stand by your principles and what you believe in rather than play politics."
Fellow Carnoustie Independent Brian Boyd, said: "What we have seen here is not petty politics, it is revenge politics in action."
SNP group leader, Forfar councillor Lynne Devine said: "Our amendment was, undemocratically, disallowed by the Provost so we were not permitted to debate this move, which was politically driven, while the Valuation Board is not a political body.
"Councillor Cheape has done an excellent job as convener and has remained objective and non-aligned throughout his nine months in post.
"This is no way to run a council, but we are getting used to this nonsensical and chaotic way of working on the part of the administration, which is becoming unacceptable."
TVJB recently voted to close the Dundee assessor's office and transfer staff to Forfar's vacant William Wallace House in a move which prompted criticism of the handling of the matter.