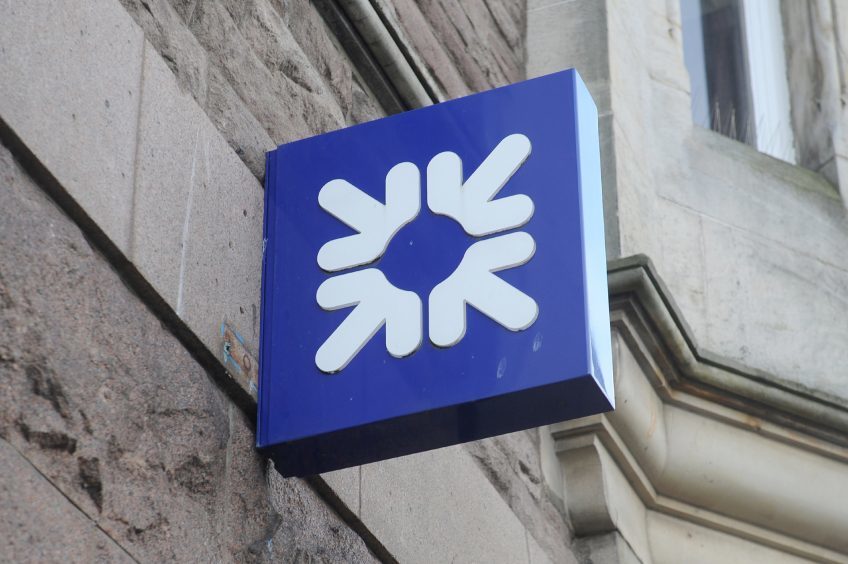 SNP politicians have rounded on RBS after it said there will be no U-turn on its plan to close its Montrose branch.
Mairi Gougeon, SNP MSP for Angus North and Mearns, Montrose SNP councillor Bill Duff and Mearns SNP councillor Leigh Wilson held crunch talks with senior RBS officials in the town yesterday to state the case to save the branch.
RBS confirmed the Montrose High Street bank will shut as planned on June 6 to be replaced by a mobile van that will visit Montrose twice a week for two one-hour slots.
But Mrs Gougeon said the SNP politicians wouldn't "simply give up and move on" and will launch a petition to save it on Saturday.
She said: "This closure is going to hit our rural communities and the most vulnerable people within them the hardest — those who are unable to bank online or don't have access to computers, people who are reliant on public transport as well as those with mobility issues.
"RBS see their mobile branch vans as a solution to rural bank closures but the vehicles can't be accessed by wheelchair users or people with severe physical disabilities.
"We were told the bank would always try and find a way to accommodate those customers, yet we are still left wondering exactly how that will be achieved.
"At our meeting it was also made clear that the UK Government do have the power to intervene to save Montrose branch – and the other under-threat branches – as the major shareholder.
"Will they choose to do so or will they, like RBS, abandon the customers who now need them most?
"We cannot simply give up and move on and I would urge anyone with an interest in this matter to join us on Saturday morning in Montrose in signing a petition to retain the RBS branch."
Montrose will lose its branch following moves by RBS to close an initial total of 62 because more of its customers are choosing to do their banking online or on mobile.
Mr Duff said: "I'm hugely disappointed with the proposals from RBS.
"The offer of two one-hour slots from a mobile van to cover Montrose is not acceptable."
Mr Wilson said it was completely unacceptable that some of the constituents will now face a 50-mile round trip to visit their nearest branch.
A spokesman for RBS said it was important to stress that the decision wasn't taken lightly but transactions at the branch have dropped by 30% since 2012 and over half of its Montrose customers are now doing their banking digitally.
He said they are engaging with customers in the run-up to the closure to help them make the transition when the branch is no longer there.
He also added that RBS take the equality act very seriously and will arrange alternatives for anyone who has difficulties accessing the mobile vans — which might include home visits.
John Glen, the Economic Secretary at the Treasury, said the UK Government "cannot reverse market movements or significant changes in customer behaviour".
He said it was right that the Government does not intervene in commercial decisions which respond to these changes.
Meanwhile, RBS have given a cast-iron guarantee that Arbroath's branch is in RBS' long-term plans following a meeting yesterday with Angus Conservative MP Kirstene Hair.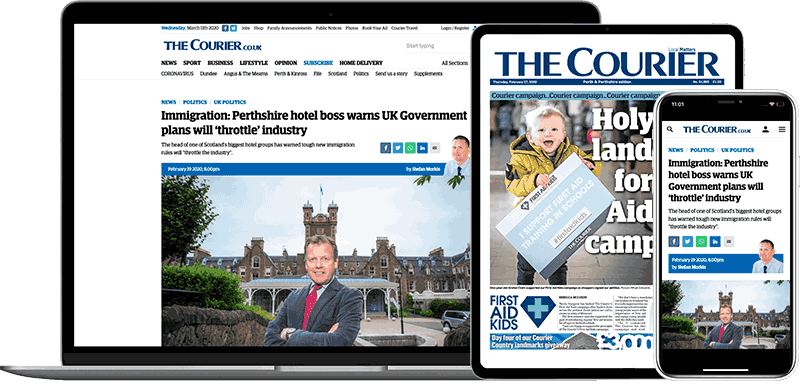 Help support quality local journalism … become a digital subscriber to The Courier
For as little as £5.99 a month you can access all of our content, including Premium articles.
Subscribe