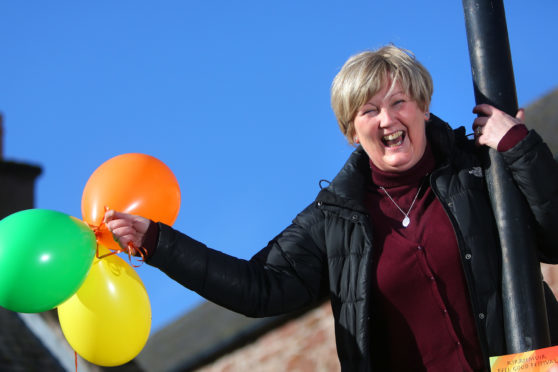 It's a new dawn, it's a new day, and everyone in Kirriemuir will be feeling good today, thanks to a group of local businesswomen.
Following the success of their debut event last year, the five have organised the second Kirriemuir Feel Good Festival which will run in various venues.
It will be officially opened in the town hall at 10 am by Kirsty Cameron, winner of the Sunday Times Sportswoman of the Year Community Award 2016, and culminates with a family ceilidh with the Alba Ceilidh Band in the town hall at 7.30 pm.
After the great success of last year's event the businesswomen have got together again to put on another festival.
The event is hailed as a day to try out, find out, meet, taste, buy, and generally have fun.
Its aim is to help people out of the winter blues and promote a sense of physical and mental well-being.
The main, free event will run from 10 am to 4 pm.
There is a Feel Good Fair and Health Fair in the Town Hall as well as various groups doing singing, dancing and karate demonstrations on the stage.
In the Old Parish Church there will be a selection of workshops and taster sessions: juggling and other circus performances, singing for delight, Scottish country dancing, tea dancing, arts and crafts journal making for all ages, two coaching workshops, karate, and messy family play.
Kirrie Connections in Bank Street will host six public talks, again with a wide ranging appeal including birds and other local wildlife with Gus Guthrie; Liam and Ashlie Wilies's fight to save their daughter's sight; Shari Sidley on Aloe Vera and its benefits; Jim Smith on his poetry with humour; Graham Galloway on the importance of getting rights for dementia sufferers and Amanda Kopel on the latest about Frank's Law.
A number of businesses and venues around the town will have special offers and special activities for children, including finger knitting and pompom making at Glengate Wools and arts and crafts at Pixie Dust.
There will be yoga tasters for adults at Samaya in Cumberland Close.
All profits will go Kirriemuir Day Centre and Mercy Ships.