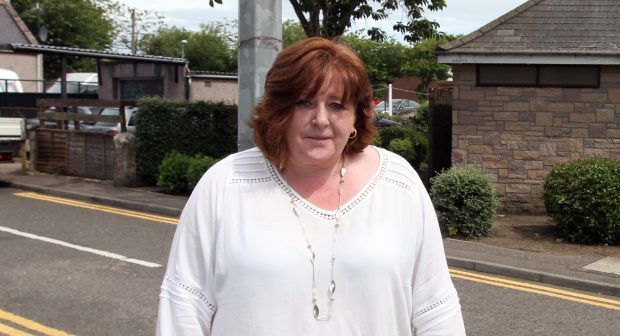 Emergency arrangements were put in place to avert a crisis after a private care provider operating in Tayside suddenly gave notice it was to cease trading.
Durham-based My Homecare informed the Care Inspectorate of its intention to close.
It is understood the firm has 23 clients in Angus, 18 in Perthshire and a handful in Dundee.
The development led to health partnerships immediately stepping in to provide emergency cover to ensure clients continued to receive services.
My Homecare is one of several private firms providing personal care services – like washing and dressing people in their homes – that used to be carried out by local authorities.
It is understood My Homecare continued to provide some services last week – though not all of its contractual obligations – and the future of the firm is unclear.
The firm's Angus clients are mainly in the Monifieth, Carnoustie and Arbroath areas. In Perthshire it provides care in the Auchterarder and Carse of Gowrie areas.
An Angus Health and Social Care Partnership spokesman said: "We were informed during the weekend of February 10/11 that the company was experiencing difficulty and could not continue to operate.
"While this is not the required notice period required, all service users have been contacted and Angus Health and Social Care Partnership is providing care services through our enablement and response teams in the short-term.
"We continue to work with those service users to arrange alternative on-going care provision through other care at home providers."
A Perth and Kinross Health and Social Care Partnership spokesperson added: "We have already been advised of the company's circumstances and are working to ensure alternative on-going care arrangements that continue to meet service users' needs can be put in place, through our own services and/or other providers as appropriate."
My Homecare's managing director David Johnson did not respond to requests for comment.
The manager of the Dundee branch of the company, Caroline Dunn, who started in the role on Wednesday, would not explain the difficulties the firm had experienced.
She said the firm intended to continue to operate.
"There has been some support required but the company is fine and ongoing," she said.
"There's been a situation where we thought that it might have to close. That decision's been overturned in the last few days.
"All staff are still working away and there's no issue. It was a very quick decision to reverse the decision and all service users have had their care."
Angus health campaigner Jill Scott said the "fiasco" highlighted the dangers of private firms providing care services.
She said: "It is tragic that in a short period of time that Angus has gone from providing a first class service to those in need, to offering in what, my opinion, is an erratic, unreliable and inadequate attempt at care provision.
"Let us not forget that enablement and response teams in Angus have been decimated. We need continuity of care for our most vulnerable."
A Dundee Health and Social Care partnership spokesperson said: "Very few people in the city use this company and we have helped those who do to make alternative provision."