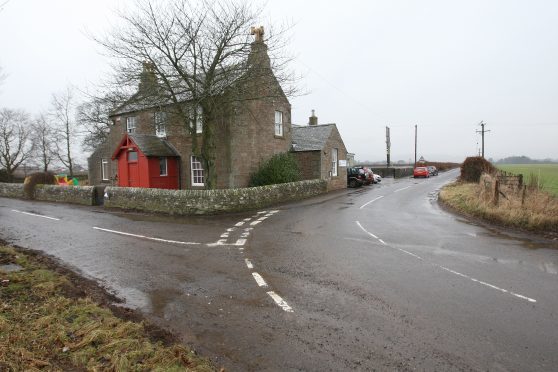 Angus Council has fired the starting pistol for the race by Stracathro parents to save their closure-threatened primary school.
Councillors met in Forfar on Tuesday to pave the way for a formal consultation process which begins on Monday.
Montrose Independent councillor Mark Salmond, convener of the children and learning committee, stressed the process was a statutory consultation process.
"We will listen to all your views before we make decisions on these proposals in September."
He reminded members the proposals before them would impact on Edzell Primary School, adding: "I would encourage parents carers, pupils, staff and the community of Edzell to get involved."
Bob Myles, independent councillor for Brechin and Edzell and leader of the administration, said he was pleased to hear that "all aspects and avenues" were welcome and that people with other views other than the closure option would be "looked at and listened to."
"I think it is very important that we listen to all views as  to the future of the school and that this has been highlighted from day one."
Kenny Braes, SNP councillor for Brechin and Edzell, stated he was "still a bit sceptical" about the proposals for the closure of Stracathro.
"I am mindful I have responsibility regarding the educational needs for each and every individual child."
The councillors approved the consultation process for the closure of Lethnot and Tarfside Primary Schools, the consultation proposal for closure of Stracathro Primary, the adjustment to the catchment area for Edzell Primary and consultation with the Edzell school community for the expansion and re-development of the current school building.
Among those in the public gallery was Lee Ann Waddell, vice-chairman of the Stracathro Parent Council who last month gave a passionate defence of Stracathro primary school in the Angus council chamber.
The mother-of-four would not comment on the start of the consultation process but stated the parent council was to meet on Tuesday night when their next move would be discussed.