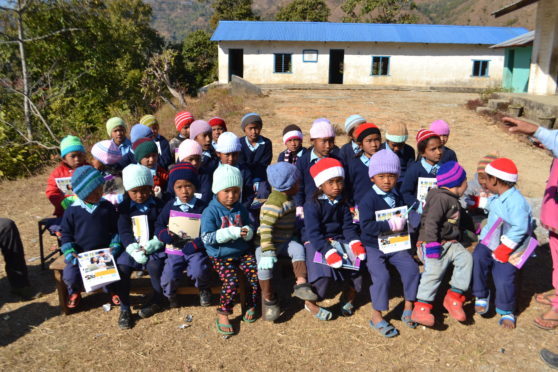 Kirriemuir Rotary Club has embarked on another ambitious six-figure project in its continuing support for earthquake-ravaged Nepalese communities.
Having already played a pivotal role in the rebuilding of a school in the Syangja district of the nation struck by the catastrophic earthquake of April 2015, the Angus club's next partnership with Gurkha counterparts aims to raise more than £100,000 to put in place toilet provision for hundreds of youngsters.
But the project's reach will also extend beyond bricks and mortar with a plan to develop proper training for teachers in the hope of helping delivering a full education for generations of Nepalese children.
Rotarian Barbara Lovegrove said: "Some of our club members self-funded a visit to Nepal in 2017 and had the opportunity to visit a number of schools whilst there.
"The Shree Jiwan Jyoti secondary school, where we had funded the rebuilding of classrooms and the building of a toilet block had two toilets for the entire school prior to our funding.
"The school had 562 pupils and one of the toilets was in the headmaster's office."
A lack of toilet facilities has an impact beyond simply being able to answer the call of nature, with many children, particularly girls reaching puberty, choosing not to attend school.
"Those who persist restrict their fluid intake, with resultant health problems," added Barbara.
"We have a plan for making sure that all schools in the Syangja District with more than 200 pupils have a toilet block with water and sanitation facilities and the Rotary Club of the Himalayan Gurkhas (RCHG) are our partners."
She continued: "We also realised there was another equally big and important issue with many of the teachers either poorly trained or having no training at all.
"There is an enormous need to bring about substantial and long-lasting changes in the educational provision in rural Nepal.
"Working with the RCHG and the charity First Steps Himalaya (FSH) we would like to introduce an early years education support programme to the schools in Syangja District.
Working with their international partners, the Kirrie Rotarians aim to support plans to kit out classrooms, train teachers and provide continuing local supervision through a two-year initiative, with a three-year follow-up period.
"This is an exciting project to be involved with but it will cost a lot of money," Barbara said.
"The sum we need to raise to implement the whole programme is £115,000, but we are confident that with the help of the community we will achieve that target."
A quiz night in Northmuir Hall on Saturday, the club's annual Easter Sunday duck race in the Den, a ladies' afternoon tea in June, golf tournament  and September Town Hall dinner will all raise money towards the project.
Anyone wishing to offer further support can also contact Barbara Lovegrove on 01575 560267 or any Kirriemuir Rotarian.
Donations can also be made to Bank of Scotland  account number 06003241,  reference Nepal, sort code 80-06-77.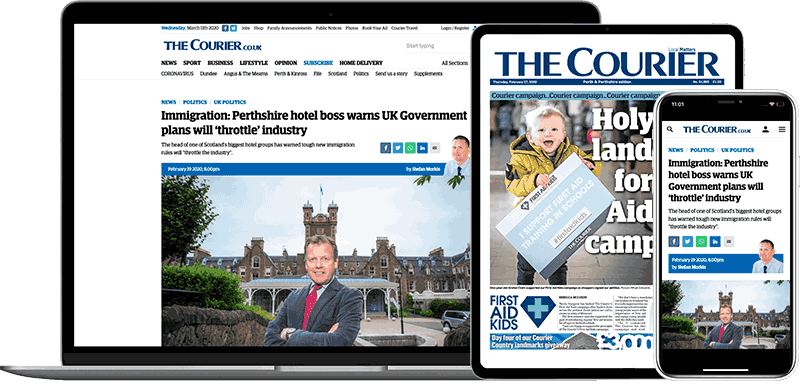 Help support quality local journalism … become a digital subscriber to The Courier
For as little as £5.99 a month you can access all of our content, including Premium articles.
Subscribe