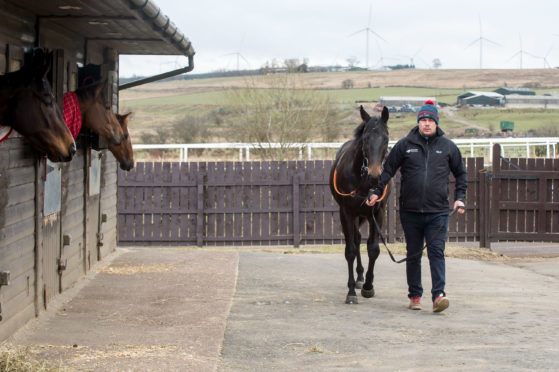 A horse named after the Frank's Law campaign is now in full training before its race debut.
The two-year-old colt is being put through his paces in Carluke by champion trainer Keith Dalgleish who notched up nearly 300 winners as a jockey before his riding career was brought to a premature end.
Dundee businessman and racehorse owner Jimmy Fyffe decided to name one of his promising racers after the successful Frank's Law campaign and the horse should be under starters orders by the summer.
Mr Fyffe, who is well known in Dundee for his wholesale alcohol business, JF Kegs, owns 12 racehorses which are trained by the likes of Mr Dalgleish, Jim Goldie, Lucinda Russell and Gordon Elliott.
"I wanted to name the horse Frank's Law in memory of Frank Kopel and the amazing work his wife Amanda has done in her achievement towards her campaign to secure free personal care for people under 65 who are suffering from dementia," he said.
"The response I received after naming the horse was amazing and everyone has been so positive and looking forward to seeing the horse.
"When I met Amanda she was very emotional about the gesture but also so happy. Frank's Law is a two-year-old colt out of the group winning sire orientor.
"He started pre-training in October last year and is now in full training with trainer Keith Dalgleish. He is coming along fine and should be ready to run this summer.
"I am looking to invite Amanda and her son up to Frank Law's first run."
Frank's Law, backed by The Courier, is due to come into force by April 2019 and benefit at least 9,000 families.
Amanda Kopel spearheaded the campaign in honour of her late husband – Dundee United legend Frank – who died in 2014 after a battle with dementia.
Mrs Kopel has campaigned relentlessly for free personal care to be extended to those under the age of 65 living with a debilitating illness.
She said: "I'm absolutely delighted to hear this and it's great that Jimmy has kept his word about naming one of his horses after the campaign.
"It will be great to go and watch the first ever race.
"I fear the horse may have had quite a few races before the law is finally passed, because they are still, pardon the pun, 'sitting on the fence'.
"The Scottish Government is still using delaying tactics with the same old excuses.
"I know that the wheels of any government turn slowly but we are talking about people's lives here, their dignity and respect and to be honest, their human rights.
"These people need Frank's Law now – not in 2019."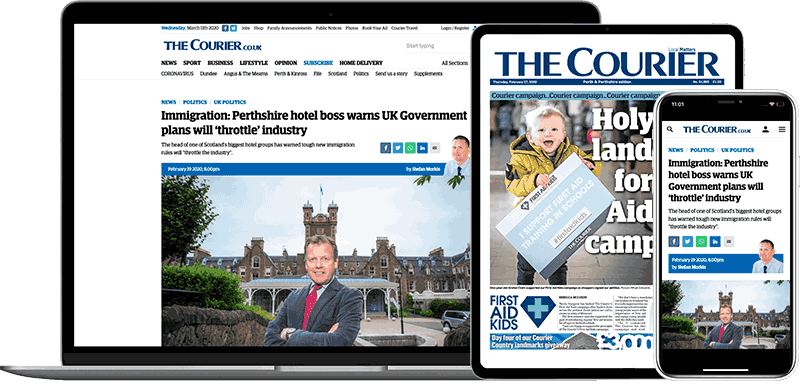 Help support quality local journalism … become a digital subscriber to The Courier
For as little as £5.99 a month you can access all of our content, including Premium articles.
Subscribe