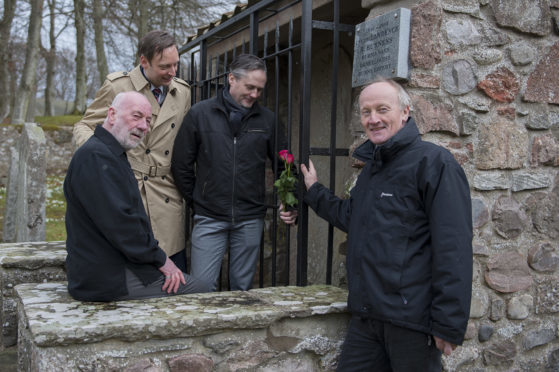 A heritage trail linking famous Mearns spots was unveiled on Monday with hopes it can cash in on a V&A tourism boom.
Locals hope visitors to the North East, drawn by the V&A Museum of Design in Dundee, will be attracted north by a map linking famous names, places, and events in the Mearns.
This will draw together known and lesser-known connections between famous names such as Lewis Grassic Gibbon, Robert Burns, Hercules Linton, and Joan Eardley.
Scottish Conservative North East region MSP Liam Kerr presented the map and guide to Nigel Taylor, chairman of the Our Mearns Tourism Association.
The presentation took place in the old kirkyard in Glenbervie, where the ancestors of Robert Burns are buried.
In memory of the poet's father, William Burnes, Mr Kerr laid red roses at the mausoleum in the old kirkyard.
For the first time, Our Mearns Tourism Association (OMTA) brings together the best of the cultural, artistic, heritage, travel, leisure and hospitality opportunities which the Mearns has to offer.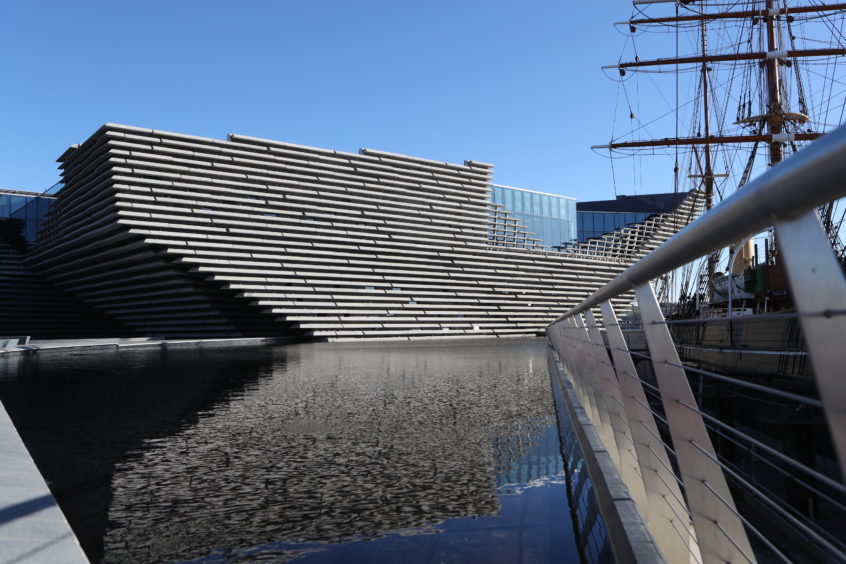 The content of the map was put together by Dave Ramsay, director of Mearns Heritage Services and Alan Brown of Prographix designed the images, photos and graphics and layout.
Dave said: "The content of the guide was greatly assisted by the involvement of Bervie, Glenbervie and Auchenblae primary schools, over an 18-month project to produce the Cutty Sark virtual museum website, and having seen the great work which Alan has produced since we started working together in 2011.
"I hope that this contribution to OMTA will help take their Mearns initiative forward.
"Given that opening of the V&A is approaching, I know that Liam and his colleagues are keen to support any initiative which will draw that major footfall up to the Mearns, and this is only the beginning of new partnership working."
Mr Kerr said the trail will help bring out the "obvious charms of the Mearns and its history for visitors and locals alike".
He said: "We are looking forward to an influx of visitors to Scotland after the V&A opens in September, and those who look further afield will find lots to see and do here."
Chairman of OMTA, Nigel Taylor, said: "We have a wealth of fascinating history and a tremendously rich heritage in the Mearns and we must do all we can to ensure that they are not lost.
"Projects such as this not only help preserve the history and heritage, but also help to illustrate and promote the diversity of the Mearns."