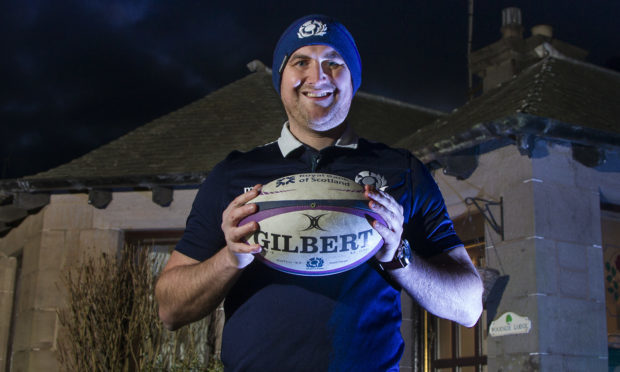 Saturday February 24 2018 – a day Scottish rugby fans will remember for years to come.
But one Arbroath man has a physical reminder of Scotland's historic Calcutta Cup win.
Not only did Iain Cooper roar on his national team to a resounding victory as they hammered England 25-13 in front of an ecstatic home crowd, he snatched the match-winning ball thrown into the crowd when the final whistle blew and the celebrations across the nation began.
He said he will treasure it "for generations".
Iain, 38, arrived at Murrayfield with his girlfriend Erin Linton and high hopes that, for the first time ever, he would see Scotland beat England live in the Natwest 6 Nations Championship.
The inside centre, who has played for Arbroath Rugby Club for 20 years, knew the team had it it them to put one over their arch rivals.
He said: "England were always the favourite. A lot of people didn't think Scotland had it in them.
"But I saw them play New Zealand and Australia in the autumn test last year and they were outstanding.
What a day, what a game and @Coops_79er ends up catching the match ball from the Calcutta Cup winning game!!! #AsOne #scottishrugby #sixnations2018 #priceless #stillbuzzing pic.twitter.com/umEQPz6dwr

— Erin Linton (@Erinlinton17) February 24, 2018
"I knew they had the performance in them but I don't think anyone in the country fully believed they could play like they did.
"They beat France a couple of weeks ago and got the momentum back at Murrayfield; the crowd played their part, it was incredible.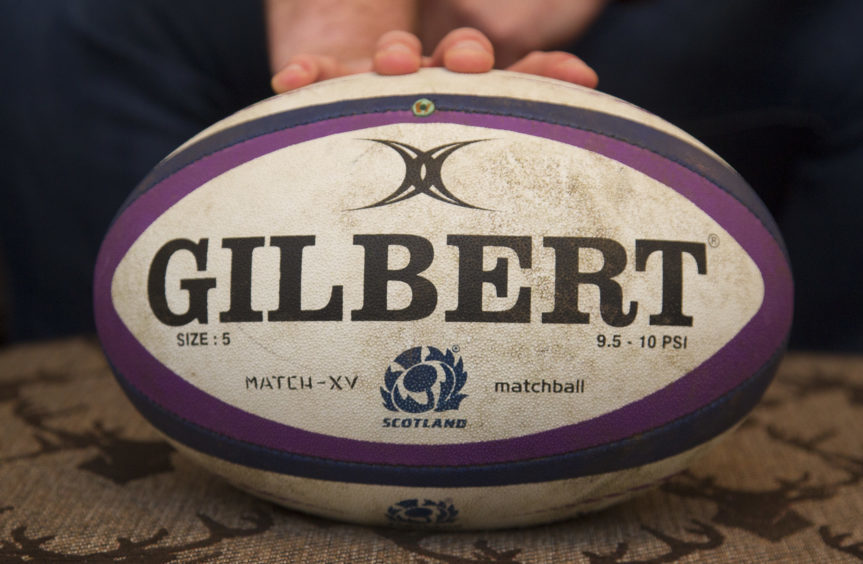 "This is a huge victory for Scotland. I have watched them play England before but I have never seen them beat them live – it could not be better than this.
"To be honest, I don't know who threw the ball. I saw it out of the corner of my eye coming in from the left and it was a gut reaction to grab it.
"We were caught up in the moment, chatting to people.  I was not looking at the pitch, it was a natural reaction and I had it in my hand."
Erin quickly took to social media Tweeting: "What a day, what a game and @Coops_79er ends up catching the match ball from the Calcutta Cup winning game!"
With the rugby ball deposited for safe keeping, Iain, an inside sales manager for Aberdeen oil and gas company TAM International, and Erin joined the thousands of fans who partied the night away in the capital, with another surprise on the way.
Iain continued: " We met a former Grand Slam winner, Craig Chalmers, later on in the evening.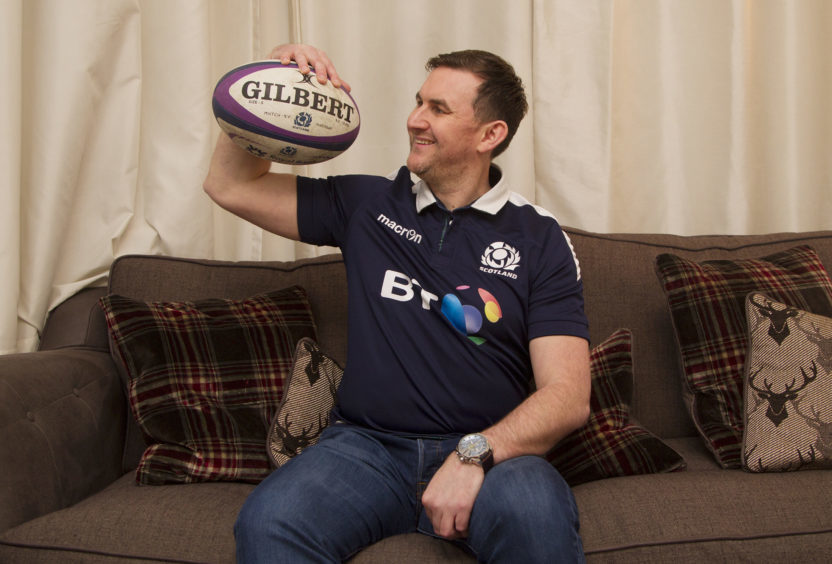 "He played in the 1990 Calcutta Cup victory. I kept pinching myself as somebody who has followed rugby for a lot of years, I was just so fortunate.
"He was one of the players I watched when I was going to schoolboy rugby – it just seemed to be my day."
A few people have made offers for the match-winning ball but Iain is emphatic it is not for sale.
"This is one of those things that will be passed down for generations."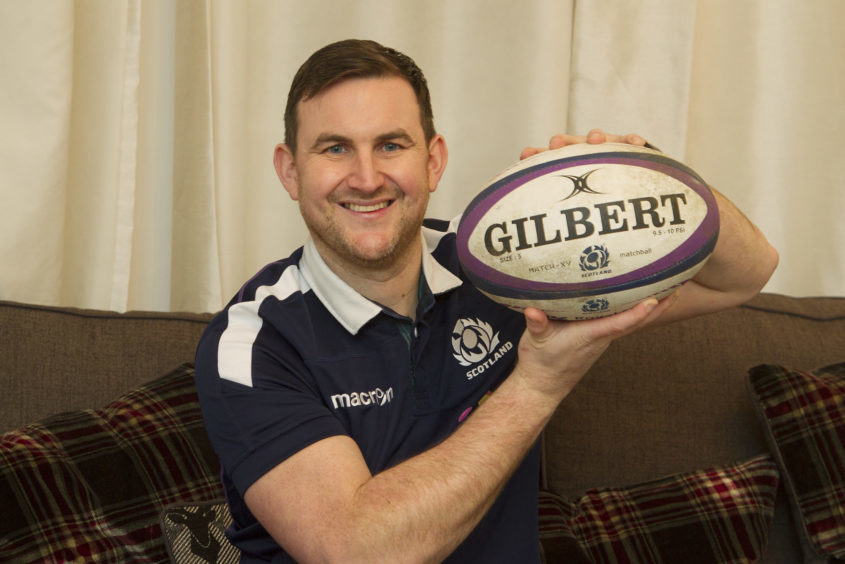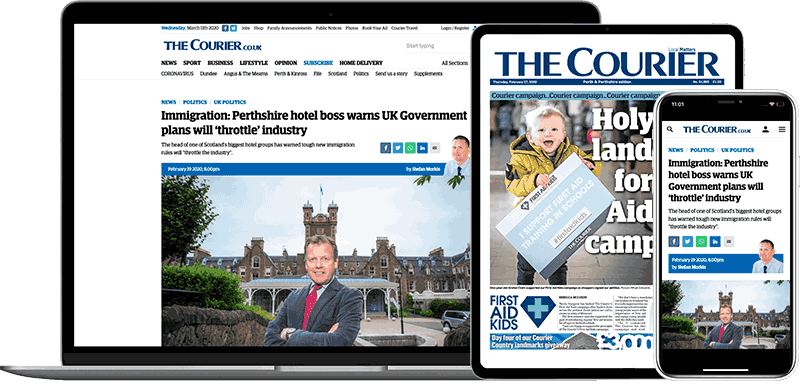 Help support quality local journalism … become a digital subscriber to The Courier
For as little as £5.99 a month you can access all of our content, including Premium articles.
Subscribe