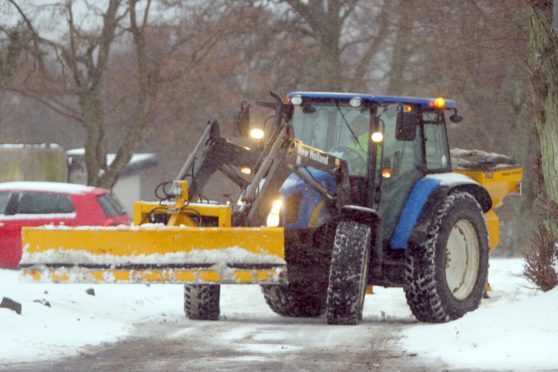 Children were back in the classroom at all Angus schools on Monday, but the remnants of the beast from the east caused continuing difficulties on some rural roads.
The authority had let parents know that all primaries and secondaries would return to normal for the start of the new school week, and in many communities staff and volunteers dug in to clear paths and car parks.
However, school bus services in some of the more badly affected areas were affected.
Those included the high ground around the B9128 Forfar to Carnoustie route and some routes in the Sidlaws.
ROADS UPDATE: priority routes continue to be gritted. The improvement in weather today means attention can now turn to widening out major routes and clearing side roads.

We are working on the B9128 Forfar-Carnoustie this morning, and hope to have it open by early afternoon.

— Angus Council (@AngusCouncil) March 5, 2018
There have also been issues with refuse collections.
A spokesperson for the council said: "It has been possible to carry out collection rounds in some towns, but the conditions in other areas, rural areas in particular, mean that many bins will not be collected.
"Where collections are missed, householders can leave a reasonable number of bags next to their purple bin on their next scheduled general waste bin collection day.
"Only waste properly secured in bags will be uplifted. Bags cannot be accepted with the mixed recycling bin – please use a recycling centre where and when possible."
ROADS: Quick plea… remember we can't be everywhere and the scale of the clearing task is still HUGE, as this morning's pic from Whirlies shows. pic.twitter.com/I2MHQpLDtg

— Angus Council (@AngusCouncil) March 4, 2018
A grateful pensioner from Birkhill has also praised the weekend community spirit shown on Saturday afternoon when she was visited by 'Snow White and the Seven Dwarfs'.
Mrs Mary Forbes, 86, had been unable to get out of the Caledonian sheltered housing complex since the first fall of snow, but was overwhelmed when members of the local community turned up to clear the pathways.
She said: "The young people of Birkhill turned up, many with their young families, on Saturday afternoon.
"There was about a dozen of them with spades and shovels – it was like Snow White and the Seven Dwarfs and it was brilliant to see them
"We had been stuck, we couldn't move anywhere, and they cleared the whole place – they deserve a mention.
"They apologised that they hadn't been able to come sooner and asked if we were all ok and had enough food.
"People are always going on about young people but this was real community spirit – it was a treat to see."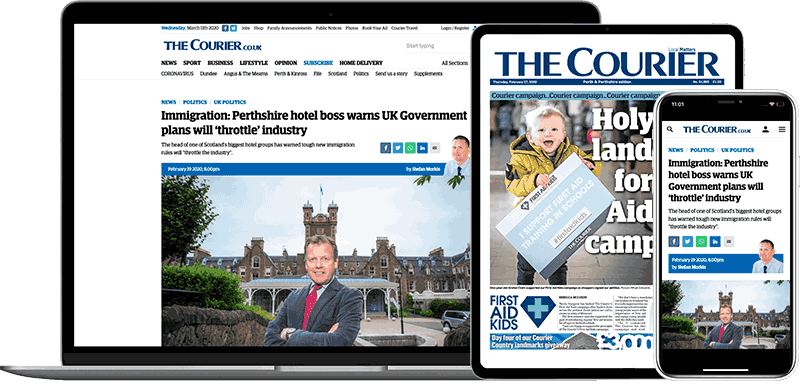 Help support quality local journalism … become a digital subscriber to The Courier
For as little as £5.99 a month you can access all of our content, including Premium articles.
Subscribe