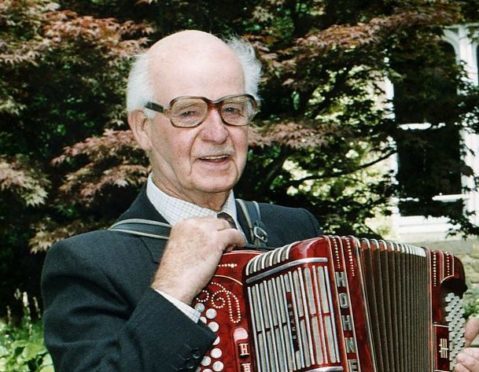 The Hohner's tones will ring out this week for an Angus audience in the latest musical coup for the county.
Accordion music aficionados will beat a path to Brechin City Hall to hear the musician branded the new Jimmy Shand play the very instrument which helped the talented Fifer to legendary status – and a knighthood.
This summer, Brandon McPhee from Caithness will have audiences tapping their toes to tunes synonymous with Shand such as the Bluebell Polka and Whistling Rufus, in the stage story of the ploughman's son from Auchtermuchty who recorded more tracks than the Beatles and Elvis Presley combined.
At venues including Glasgow's Pavilion, the Whitehall Theatre in Dundee and Perth Concert Hall, Brandon will play the first Hohner Marino owned by the maestro – one of four Shand played in his lifetime.
As a warm-up to the big tour of the Shand story, the Castletown entertainer will harness up the famous instrument in his own show on Friday evening to play on the stage the legend himself may have once graced.
For the Angus audience it is another musical treat, a year on from Brandon's performance on another prized button box from his collection by the man Shand looked up to as the accordionist's accordionist.
Joan Keith, the organiser of the Brechin concert which will also bring a fundraising boost for Macmillan nurses said she was delighted to be welcoming back Brandon with such an iconic piece of Scottish musical history.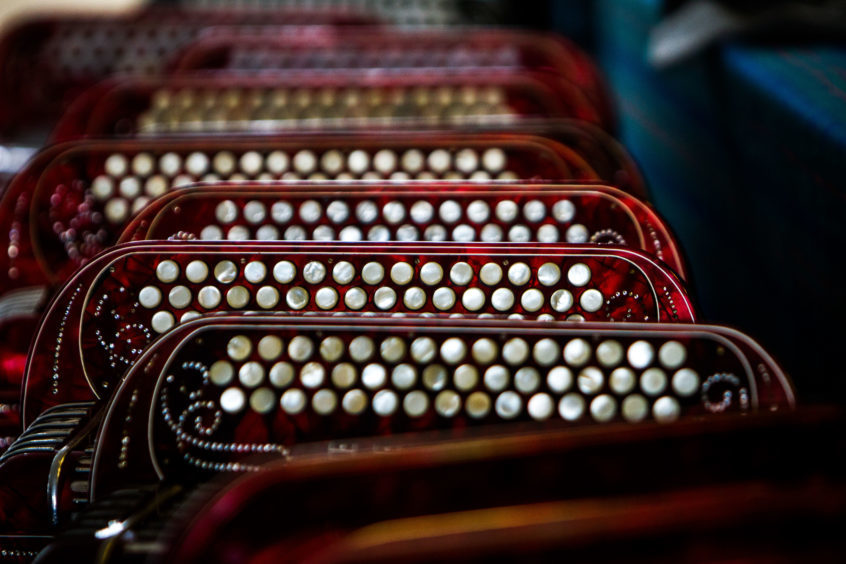 Shand owned four of the famous accordions, but his first was kept in a Belfast collection for many years until the north player managed to convince its owner to part with it for around £5,000, before having it painstakingly restored to be heard again in public for the first time in decades.
Joan said: "Last year Brandon came to Brechin and played Will Starr's accordion on the stage of the City Hall.
"All the great players used to come to Brechin when the White Heather Club was on the go and I would imagine that Jimmy Shand would have played here in his time.
"I remember coming down from Glenprosen for those nights and there will be a lot of people who came from all over Angus to see these musicians."
Brandon said he is looking forward to playing the famous box for fans of himself and the Shand in a show being billed as "combining the music of the old master with brilliance of the young maestro".
He added: "It really has such a sweet tone – and to be playing my hero's accordion, touching the same keys as he did, is just an incredible feeling."
Tickets for the City Hall concert are available locally and from Joan Keith on 07786086512.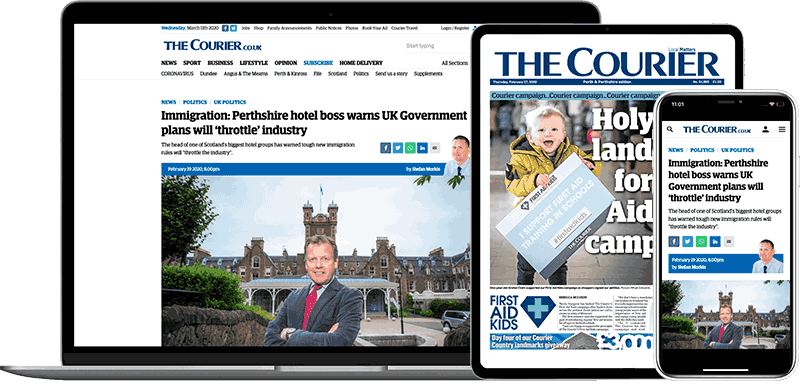 Help support quality local journalism … become a digital subscriber to The Courier
For as little as £5.99 a month you can access all of our content, including Premium articles.
Subscribe