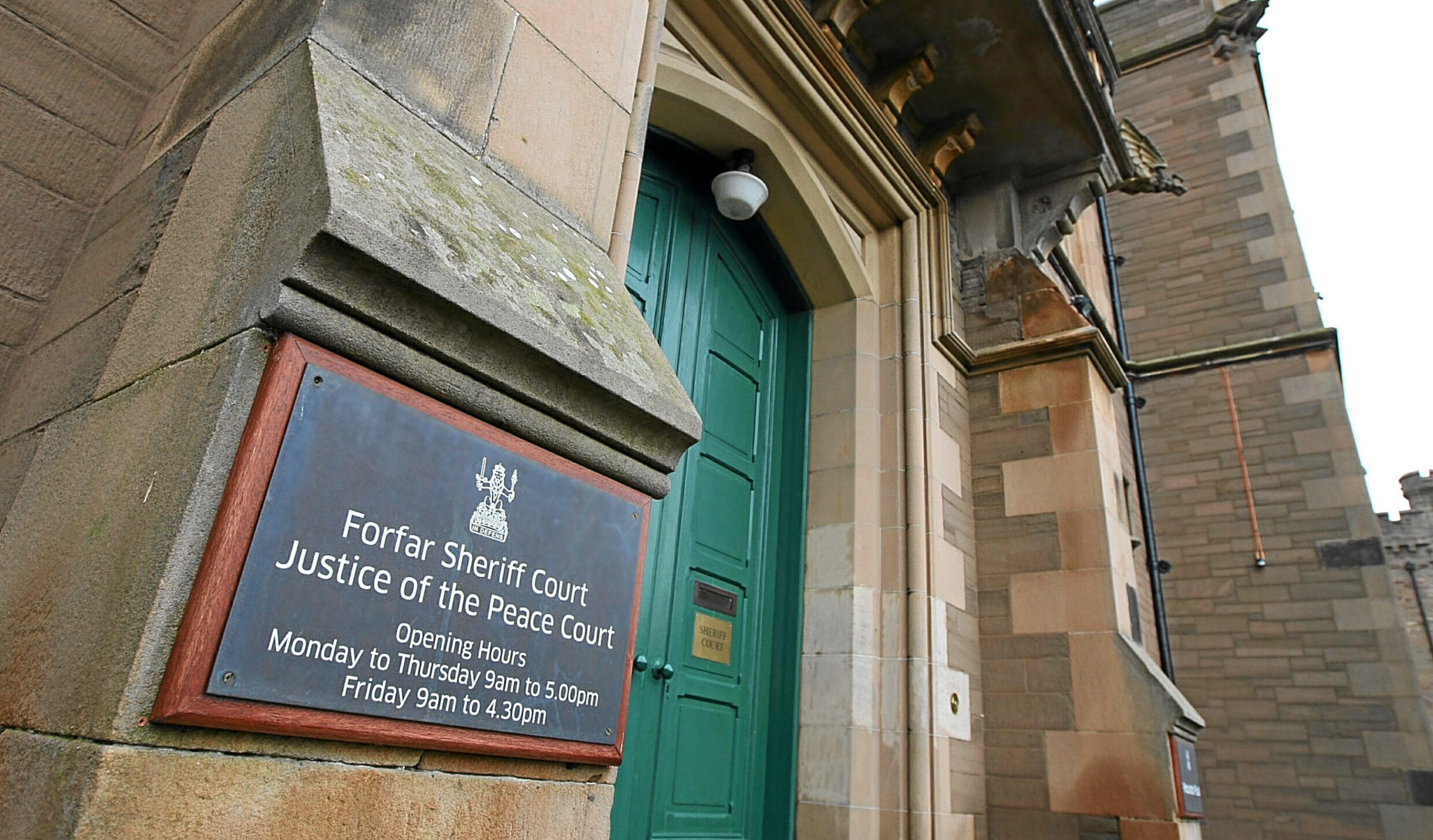 A driver's confusion when re-joining the A90 at Stracathro and a subsequent road traffic collision involving two other vehicles has cost him his driving licence.
Albert Bullen, 60, of Rose Street, Aberdeen, pled guilty at Forfar Sheriff Court yesterday to driving his car without due care and attention on the A90 Dundee to Aberdeen dual carriageway on October 20, 2017.
He drove into the path of an oncoming car causing a collision which pushed his vehicle from the northbound carriageway through the central reservation onto the southbound carriageway into the path of an oncoming car.
The two cars collided on the southbound carriageway, with Bullen's car hitting the barrier, causing damage to all the vehicles involved.
He also pled guilty to injuring his passenger, Sandra Lindsay, David Philip and his passenger Mariar Johnston, and Robert Ferrier, the driver of the southbound vehicle and his passenger Wendy Gibson.
Depute fiscal Bill Kermode told the court Bullen was driving a black Vauxhall Mokka at 70 miles per hour northwards after leaving the service station at Stracathro at 7 pm on October 20.
He swerved right towards an intersection in the road, directly into the path of the car driven by Mr Philip.
Mr Kermode said: "Mr Philip carried out an emergency stop but collided with the accused's vehicle.
"The accused's vehicle was shunted into the southbound carriageway and into the path of the car being driven by Mr Ferrier.
"Mr Ferrier was traveling at 70 miles per hour and was unable to avoid the accused's vehicle, causing extensive damage to both vehicles."
Police, fire and ambulance crews attended the scene and while no-one suffered serious injuries, Mr Philip, Ms Johnston, Ms Lindsay and Ms Gibson suffered whiplash injuries, while Mr Ferrier suffered whiplash and a  minor injury to his hand.
Bullen's agent told the court his client had been driving for 40 years and had never been involved in such an incident.
"This has stayed with him.
"He was travelling south and was intending to go to Edinburgh. He had never stopped at Stracathro before.
"He was exiting the service station, there is a small roundabout and a fly over which takes you south.
"He became confused at the roundabout and, before he knew it, was going north.
"He sees a gap and starts to move across. It was twilight, he accepts he failed to properly check his mirrors. He had only gone a very short distance when he saw a gap in the barrier.
"He very much regrets this. He has worked as a driver the past few years. He has lost his job and is actively looking for work.
"It was a momentary lapse, he was confused by the exit at the service station and he deeply regrets his actions."
The court heard Bullen already had points on his licence.
Sheriff Derek Reekie endorsed his licence with a further six penalty points which, due to the totting up procedure, disqualified him for six months. He also fined Bullen £450.