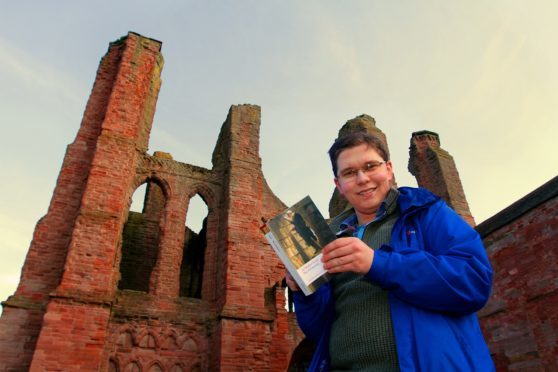 A Romanian national who made Angus his home has praised the community for its support as he faces up to an uncertain post-Brexit future.
Edinburgh University student Hunor Deak and his family first arrived in Scotland from Transylvania in 2011 after his mother Florina fell in love with a man from Arbroath.
Mr Deak, 20, who studies geology, applied for permanent residency but has been turned down, while his mother Florina has been refused British citizenship after six months of applying to the Home Office.
The family went public about how distraught they would be to leave Scotland and said they have been touched by the messages of support and offers of help they have received.
Mr Deak said it has made them more determined than ever to gain official status in the UK and the family have sought help from Angus Conservative MP Kirstene Hair.
"I would like to thank everybody for the supportive words," he said.
"Hopefully it will make an impact in the future. It is indeed very encouraging and I will try again.
"However I am very unhappy about the current uncertainty, with the possible new system being implemented next year."
Mr Deak's mother Florina moved the family to Scotland and married Ian Cairns but her application has been rejected despite being the spouse of a British citizen.
Mr Deak's 14-year-old sister Doro is also at risk if her status cannot be resolved and he said all three should be granted citizenship "as we have skills the country does need".
Mr Deak has been knocked-back for permanent residence three times by officials over problems with the paperwork.
This includes one bid that failed when officials ruled a photograph was too old.
Another was rejected when his passport expired during the processing period.
Florina said that she was advised – because she is married to a British citizen – that she could lodge an application for the status without first requiring the residence permit.
However, the Home Office cited the lack of permission for permanent residence as the reason for turning down the £1,200 application.
The family say guidance is at fault and are calling for the process to be simplified.
Mr Deak said: "My annoyance comes from the fact that the refusal letter states I haven't proved that I went to Arbroath High School, yet there are tons of school reports and paperwork.
"Secondly, they keep asking for health insurance from 2011-2017. They never indicated we needed it in the past."
Mr Deak grew up in Romania reading Sir Walter Scott's novels which immortalised the nearby fishing village of Auchmithie where the original Arbroath smokie hails from.
He said his dream is to keep living in Scotland as a British citizen and go on to work as a geologist and study the country he has fallen in love with.
A Home Office spokesperson said any EEA national wishing to apply for British citizenship must provide evidence of permanent residency to support their application.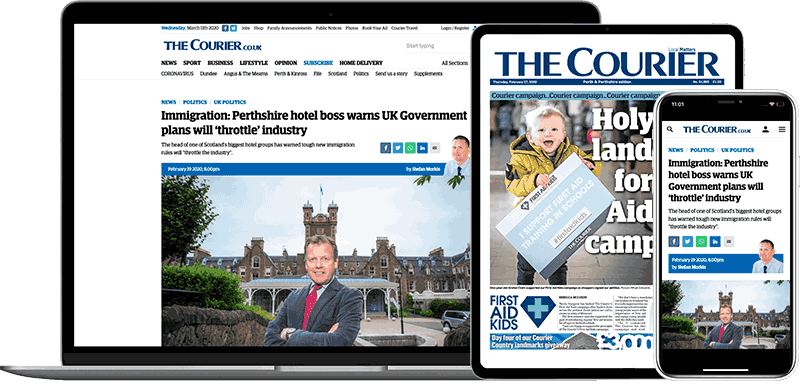 Help support quality local journalism … become a digital subscriber to The Courier
For as little as £5.99 a month you can access all of our content, including Premium articles.
Subscribe