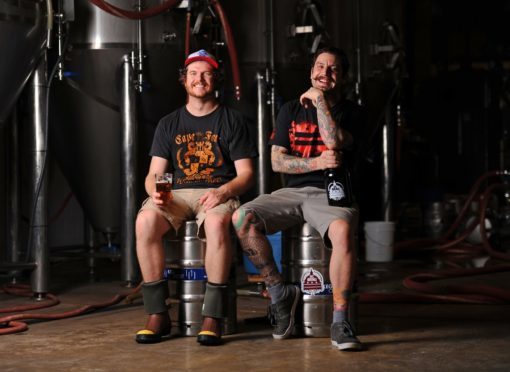 Beer drinkers are getting an unlikely lesson in Arbroath history in the shadow of the White House.
Washington-based DC Brau has a popular beer in its range which commemorates the Drosten Stone at St Vigeans in Arbroath.
The brewery opened in 2011 and is the brainchild of Brandon Skall, the brewery's business manager, and Jeff Hancock, its brewmaster.
'Stone of Arbroath' is a seasonal 8% ABV Scotch Ale which has been described as having a "rich, sweet malty aroma with subtle notes of plum and brown sugar".
The can features the Drosten Stone which is a mysterious 9th century slab of Pictish rock carved with the images of mythical animals which has perplexed scholars.
Mr Skall said the Stone of Arbroath is one of two recipes to carry over from Mr Hancock's home brewing days.
"We were just looking for cool stuff from Scotland, and we came across that on the internet, he said.
Mr Skall said they "liked that enigmatic quality of it" and it was first produced in 2012 but limited to draft and 22-ounce bombers, along with a few limited barrel-aging projects.
Then it was shelved because there was not the capacity to keep making it but the Stone of Arbroath wasn't forgotten.
"It was just a beer that we all remembered," he said.
"We kept talking about, like, 'man, wouldn't it be so awesome to put Stone into a can?'"
The recipe was eventually dusted off and the winter beer returned to the shelves.
St Vigeans resident Ralph Coutts said: "The story of a beer made in honour of a Pictish stone in our village is amazing.
"I think this shows how small the world really is.
"St Vigeans is a beautiful spot which is full of history and leaves a mark on most people who visit.
"American beer drinks travelling to Angus to find out more would be friends would be made very welcome in St Vigeans."
In 1882, the parliament in Westminster passed the first act to preserve ancient monuments in Britain.
A short schedule was drawn up listing the key items in its national heritage.
Scotland contributed 35 items to stand alongside places like Stonehenge which included the Drosten Stone at St Vigeans.
The stone had first come to public attention in the 19th century.
Thereafter, antiquarians pounced on the enigmatic inscription, hoping it would be the Rosetta Stone unlocking the secret of the Pictish language.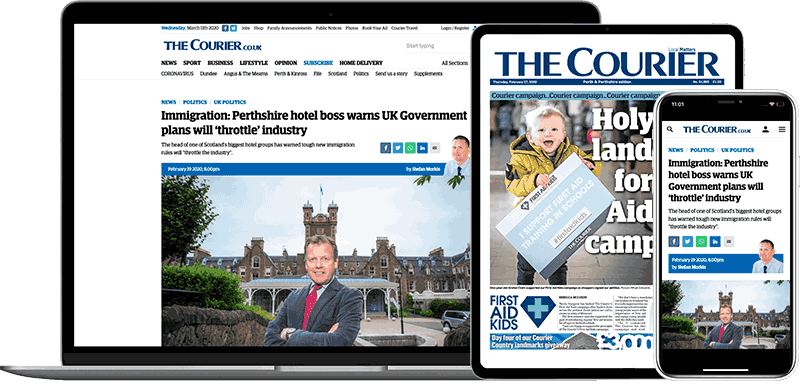 Help support quality local journalism … become a digital subscriber to The Courier
For as little as £5.99 a month you can access all of our content, including Premium articles.
Subscribe