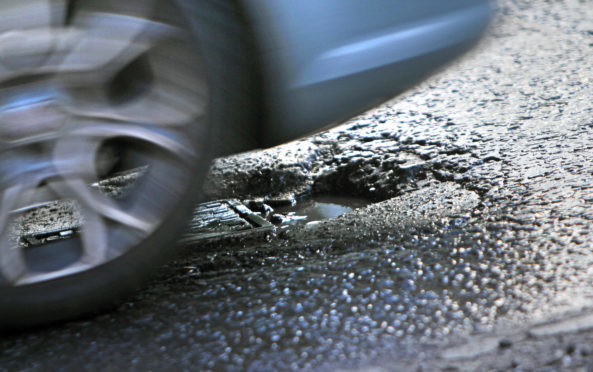 More than a quarter of roads in Tayside and Fife are in need of repair a new study has shown.
The pothole data reveals around 30% of A road surfaces in Scotland were categorised as red or amber— either earmarked for inspection or definitely requiring work — from 2015-17
The worst A routes in Courier Country were in Perth and Kinross, where the percentage rose to 40% (up from 36% in 2009-11).
In Fife, the rate was 27% (down from 37%), in Angus it was 22% (up from 17%) and in Dundee it was 18% (down from 21%).
Together, the figures represent 324 kilometres of road in need of repair.
Luke Bosdet, the AA's public affairs spokesman, said the poor condition of Scottish roads came as no surprise.
"It is a long-running problem, often illustrated by the views of AA members," he said.
"Pothole location will be dictated by a number of factors, such as amount and type of traffic, amount and standard of roadworks, and nature of the road.
"Some stretches of road may look particularly ropey but may have reached the point where it is cost effective for the local authority to resurface them – the locals are moaning like hell but the council has the work scheduled."
For B roads in Scotland, the percentage in need of repair amounted to 35% which included 40% in Perth and Kinross (up from 35%), 33% in Fife (up from 37%), 33% in Angus (up from 30%) and 18% in Dundee (down from 19%).
The statistics for C roads were 38% in Perth and Kinross (up from 33%), 29% in Fife (down from 32%), 28% in Angus (which remained the same) and 15% in Dundee (down from 16%).
Amber means the road should be investigated to determine whether maintenance work is needed, while red means maintenance work is required.
Fife Council's Derek Crowe, senior manager (roads and transportation services) said the improvement in road conditions in the area followed a period of sustained maintenance investment in recent years.
However, he warned: "The recent severe winter weather has had an immediate and big impact on our roads and drivers will likely have seen a spike in the number of potholes on the roads.
"We are doing everything we can to repair these defects as quickly as possible."
A Scottish Government spokesperson said: "We fully recognise the importance of a safe and reliable trunk road network and the budget for maintenance for the roads we look after has increased by around £65m to £433m in 2018/2019.
"We are currently committed to the largest road investment programme that Scotland has ever seen with the dualling of the A9, the AWPR, the M8/M74/M73 Improvements project and the Queensferry Crossing, which are already delivering benefits.
"A recent Audit Scotland report found 87% of trunk roads are in an acceptable condition.
"In times of financial constraint we are making significant efforts to maximise every penny that is spent on maintenance and our Road Asset Management Plan sets out how we prioritise maintenance and ensure cost-effective use of resources."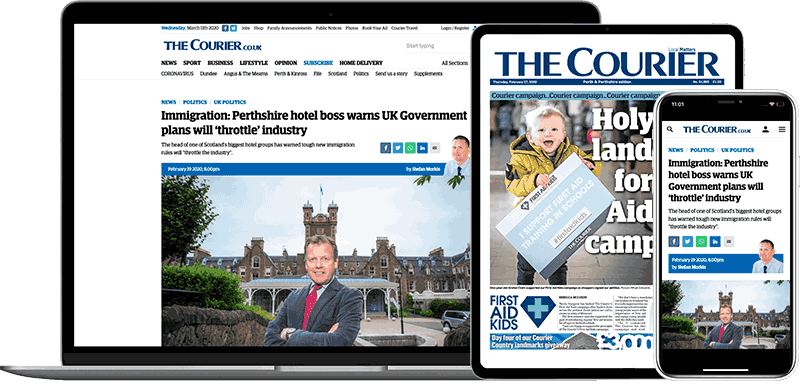 Help support quality local journalism … become a digital subscriber to The Courier
For as little as £5.99 a month you can access all of our content, including Premium articles.
Subscribe