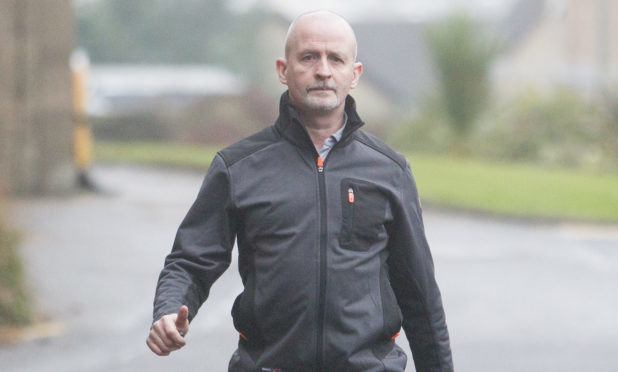 A rogue trader who put an Angus couple at risk of deadly carbon monoxide poisoning with a faulty-fitted stove has been fined £4,500.
Fife businessman Justin Jackson's dodgy installation at a house in Edzell included badly-fitted joints and a flue pipe which was less than the diameter of the stove outlet.
He also failed to provide a carbon monoxide detection system which would have warned the householders of any escape of lethal gases in a matter described as "very serious" by a prosecutor at Forfar Sheriff Court.
Jackson also pled guilty to making misleading statements on the website of his Perth-based Stove Safe company in what his solicitor said was an offence borne out of "naivety".
The 47-year-old, of Whinpark Place, Newburgh could have been fined up to £10,000 for the offences after admitting that he knowingly or recklessly engaged in a practice which contravened professional diligence while fitting a stove at the property in Edzell's North Esk Road between June 18 and July 28 2016.
He also pled guilty to making false statements that services were provided by a team of qualified installers and displaying a HETAS trade mark without the necessary authorisation.
Depute fiscal Jill Drummond told the court Jackson had been a self-employed installer with a website and Facebook page for his Stove Safe operation which was set up following the liquidation of another company in 2013.
The court heard the Edzell stove failings were uncovered after trading standards officers were called in by the householders over the fitting of the multi-fuel appliance, and issues with the flue outlet, venting and carbon monoxide warning system were uncovered.
"This is a serious risk. With no ventilation there is a high risk of consequences in terms of carbon monoxide poisoning, which can be fatal," added the fiscal.
Perth and Kinross trading standards also became involved after a complaint that Jackson was using the HETAS logo on his website and downloads.
He was asked to remove them but did not.
Defence solicitor Robin Beattie told the court: "he has been practising in this area for 15 years installing stoves, chimneys and fireplaces.
"These matters are serious and that is accepted, but nothing new has come before the court since and he continues to practice in this area."
The solicitor said Jackson had attended and passed the HETAS-approved safety training course, but had then failed to register for accreditation.
"I would submit that this has been recklessness and naivety rather than knowingly," he added.
Sheriff Jillian Martin-Brown told the accused: "It appears you carried out the necessary training and didn't take the next administrative step.
"More worryingly, you installed a stove which left people at risk of carbon monoxide poisoning, which can be fatal."
Jackson was ordered to pay the fine at £150 per month.