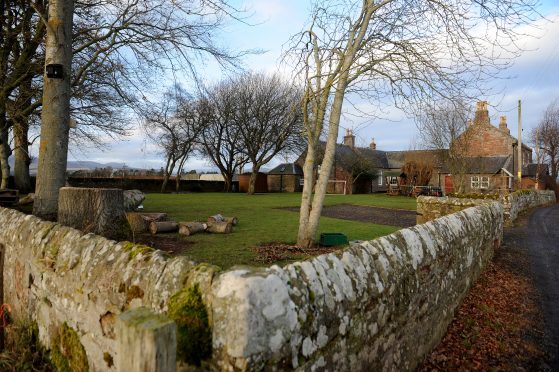 Council chiefs have moved a public meeting over bitterly-opposed plans to shut Stracathro school to a bigger venue.
Having already bowed to pressure over a call for formal talks on the controversial proposal, the authority has now selected Edzell's Inglis Hall as the location for the April 17 event.
It had been scheduled to take place in Edzell church hall, but the authority has said the larger premises will ensure there is capacity for everyone who wants to make their views known.
The primary is targeted for closure under the first stage of a new and far-reaching 30-year schools for the future strategy unveiled by the council at the beginning of the year.
Under a Brechin cluster plan, Lethnot, Tarfside and Stracathro schools would close, with youngsters attending an expanded Edzell primary in an amended school catchment.
A consultation period is under way and will run until April 27. However, the council came under fire from furious Stracathro campaigners after releasing initial proposals to stage only drop-in consultation sessions for locals.
The additional formal meeting was added to the consultation programme, but parents have since said the Scottish Government should consider calling in the proposal after taking issue with suitability ratings  from different documents which they claimed had been used to support the closure recommendation.
Parents' group vice-chair Lee Ann Waddell said the council had "resorted to underhanded tactics to discredit an outstanding school because it suits their own agenda to close it."
In response the authority said all the documentation was in the public domain, but a direct comparison between two sets of suitability ratings should not be made.
In announcing the Inglis Hall plan, the council has also highlighted a mistake in the consultation documents.
A section of the papers states: "The building at Stracathro is less suited to these activities as it is in a very rural location with no parking for up to 4 cars, no gym hall and the toilets are upstairs"
The councils said the report will be amended to read: "The building at Stracathro is less suited to these activities as it is in a very rural location, with limited car parking, no gym hall and toilets that require four steps to be climbed in order to be accessed.  In the immediate locality, the Inchbare Hall would provide more parking and more accessible toilets than Stracathro primary school."
A council spokesperson said: "We do not consider this inaccuracy materially changes the points being raised."