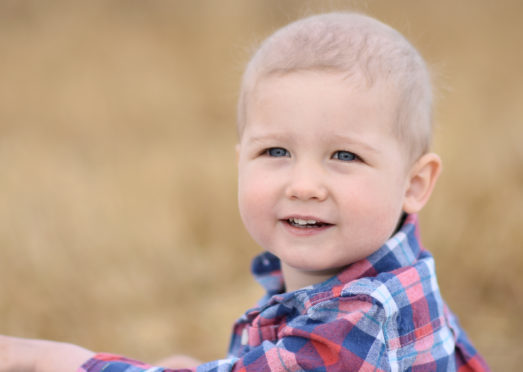 Parents of a brave young Angus leukaemia youngster have paid their own emotional tribute to a lifeline Tayside charity and the kind-hearted supporters who help the group's vital work.
As customers and staff of M&S in Dundee were praised for delivering a major boost to Tayside Children with Cancer and Leukaemia (TCCL) — its charity of the year for the past 12 months — Arbroath mum Laura Hay said the organisation had been a saviour for the family after their lives were "turned upside down" when their young son, Gillon was diagnosed with leukaemia.
TCCL delivers financial, practical and emotional support for local families who have a child under the age of 18 diagnosed with cancer or leukaemia.
The M&S charity of the year programme delivered £4,000 for the charity, helping to meet the running costs of the TCCL Lodge respite facility in St Andrews which the charity opened as a "home from home" in 2015.
M&S staff also rolled up their sleeves to help spruce-up the property during volunteer week last year.
Gaye Blair, one of TCCL's founding members said: "We were delighted to be chosen as the M&S Dundee stores' charity of the year.
"We rely heavily on the support from local businesses and the general public to keep our doors open so we're thrilled that the M&S teams have worked so hard to fund raise for us."
A year ago next month, three-year-old Gillon was diagnosed with leukaemia after red spots appeared on the youngster's skin.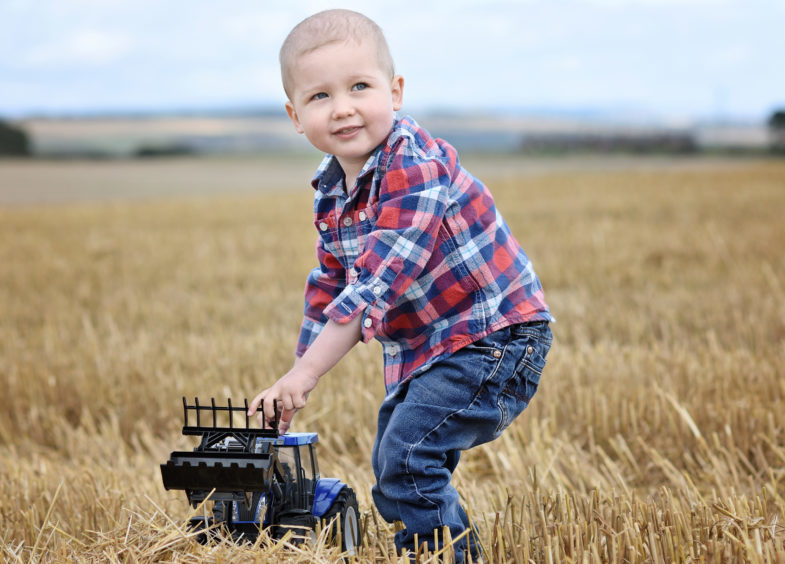 Mum Laura said: "Our lives were turned upside down but the fantastic team at TCCL have been there since the very beginning. They understood what we were going through as terrified parents and what this news meant for our family – sadly they've seen it so many times before and knew how to help us."
"We appreciate more than ever how short life is and how important it is to make memories together.
"We visited the TCCL lodge in St Andrews in January and it was so nice to get away, knowing Gillon was in a safe and fully-equipped environment.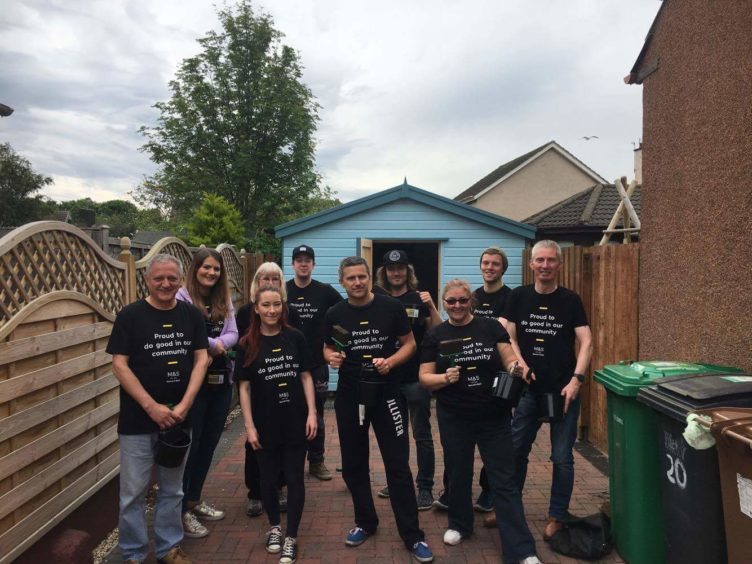 The St Andrews stay was the first holiday away from their home for Laura, husband Allan and the couple's younger son, Henry.
"Children who are immune-compromised need to avoid contact with others who may have chicken-pox, colds and viruses, so being so close to Ninewells and knowing that TCCL had thought of every eventuality certainly put our mind at rest," said Laura.
Gillon will continue to undergo treatment for another two and a half years but is continuing to grow into a lively little boy.  He receives chemotherapy via a port in his chest every month, daily oral chemotherapy, weekly steroids and several lumber punctures.
Laura added:  "We've never had to rely on a charity before. TCCL is so valuable to so many families and the team play such a vital role in our lives.
"We would like to pay them back in any way possible – community fundraising is vital for them to continue to support other families through their unexpected journey."