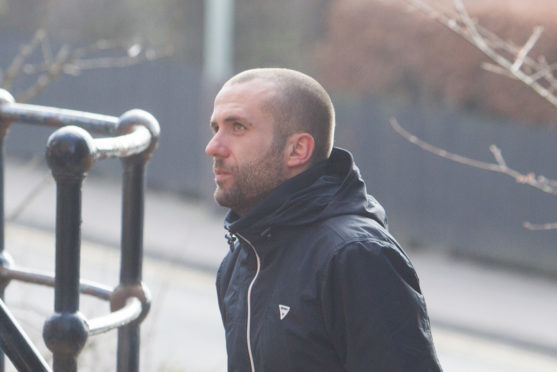 Horrified neighbours watched helplessly through the peep hole of their front door as a Montrose man launched what a sheriff branded a "vicious and sustained attack" on his girlfriend in the common close outside.
Inebriated Dean Gordon's brutality was too much for one of the householders who witnessed the early hours February assault and she recoiled from the sight of the 28-year-old beating the woman, to the point where the victim was heard falling against their front door.
At Forfar Sheriff Court on Thursday, Gordon was told only good fortune prevented the woman from serious injury and spared him a prison term.
Depute fiscal Jill Drummond told the court neighbours of Gordon in Montrose's North Street heard shouting and banging shortly before 1am and looked through the peep hole of their flat to see him battering his partner.
"The witness left the peep hole to phone police and another witness then saw the accused punching her.
"He was then seen to run at her and kick her and the witness had to get away from the door because they couldn't watch any more," the fiscal added.
Gordon left the close before police arrived, but was quickly found by officers at the rear of the property.
When questioned about the attack he told police: "No, I don't believe I did that, we've had arguments before and that's never happened."
Defence solicitor Michael Boyd said the couple had been in a relationship for a few years but Boyd had no recollection of the incident because of his state of intoxication.
"It may also be, more subtly, that in his own mind he could not work out why he had committed such an offence that would be completely out of character.
"He is keen to resume the relationship, but does not know what the position is with regard to that happening."
Sheriff Gregor Murray told Gordon, who admitted the February 24 attack: "In sentencing people who carry out vicious, sustained assaults on females in situations like this I have to take into account a number of factors."
He said the accused's lack of record and guilty plea had to be taken into account.
"You are also very fortunate that the injuries sustained were not more serious than they were and for those reasons I will imposed a Community Payback Order as a direct alternative to prison."
Gordon was placed on a one-year CPO with a requirement to complete 120 hours of unpaid work.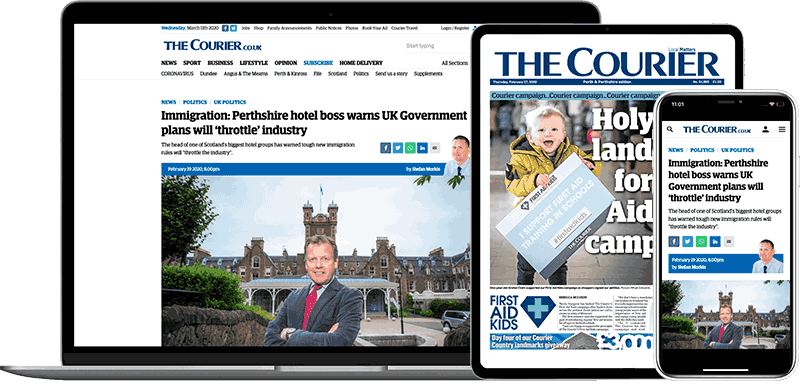 Help support quality local journalism … become a digital subscriber to The Courier
For as little as £5.99 a month you can access all of our content, including Premium articles.
Subscribe