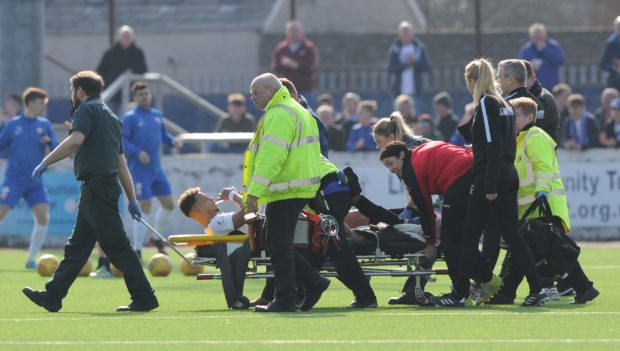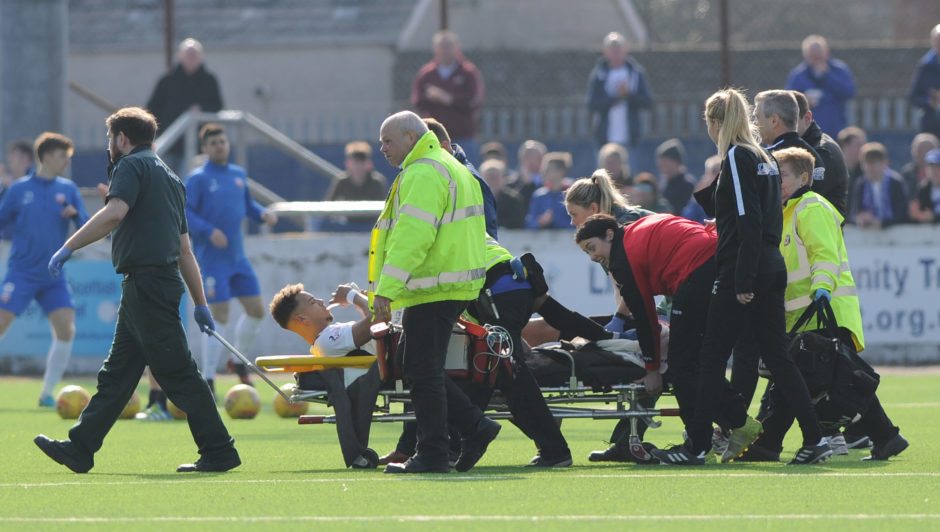 The football community is rallying around a footballer left with a broken leg during a match in Angus after a fundraiser was launched to support him through his recovery.
The Scottish Ambulance Service apologised to Berwick Rangers star Ousman See after he was left in agony for almost an hour following the challenge at Links Park during the match against Montrose FC.
The striker, who is a part-time player, suffered a broken leg and a dislocated ankle following the tackle by midfielder Terry Masson 30 minutes into the match on Saturday.
Thanks for all the support&messages from yesterday and today especially from all the @OfficialBRFC and @Official_MFC staff and fans that were at the game, it's been emotional reading them all, not getting the opp for a few days now cause the swellings to bad ??

— Ousman See ?? (@ouzysee) April 15, 2018
Due to experiencing "high levels of demand" in the area, it took 48 minutes for paramedics to arrive and administer gas, air and morphine to See. He was taken to Ninewells Hospital.
Now Berwick Rangers FC are calling on fans and the "wider football community" to come forward and help See get by as he recovers from the injury, which will affect "his ability to earn from his normal job".
A tiler by trade, the leg break will take its toll on his income and the club has set its sights in raising £2,500.
On the Just Giving page for See, Berwick Rangers FC posted: "Ousman See is a part time player for Berwick Rangers who suffered a serious double leg injury in the game at Montrose on April 14.
Ambulance service to apologise after delay in getting help to stricken footballer Ousman See
"As a tiler by trade this means his ability to earn from his normal job is affected therefore the club is looking to help support him financially over the period of his injury.
"We are hoping the football community, supporters and the public will come together in support of his situation.
"Follow us on the web and on social media for information and updates: http://berwickrangers.com."
As of Tuesday morning, £830 had already been raised.
The Just Giving page can be found here.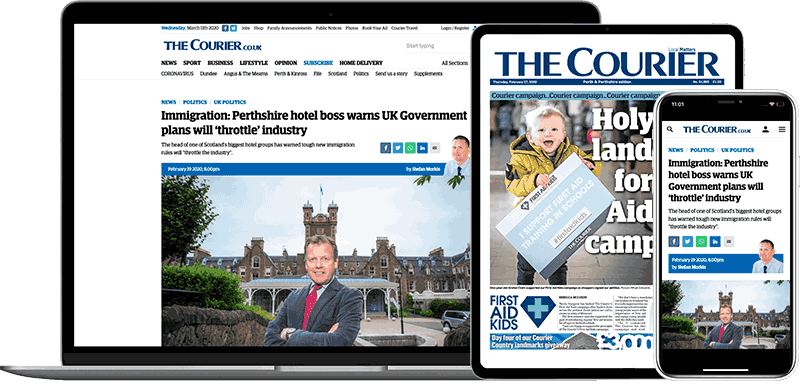 Help support quality local journalism … become a digital subscriber to The Courier
For as little as £5.99 a month you can access all of our content, including Premium articles.
Subscribe