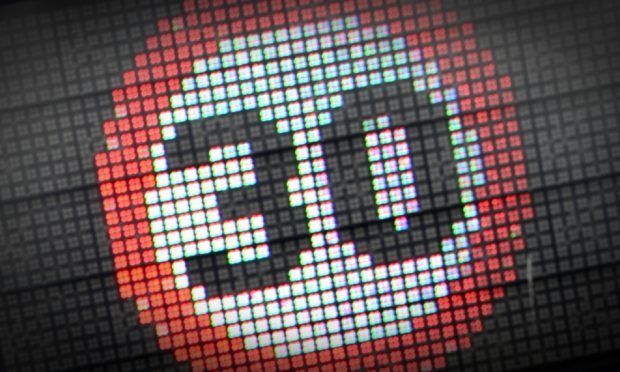 A welcome for new speed restrictions coming into force for Angus villages has been accompanied by a call for tougher enforcement when the limits drop.
Angus Council communities committee members have unanimously approved changes which will see new 40mph buffer zones come into place at Lunanhead and Gowanbank on the outskirts of Forfar, and an extension of Gowanbank's current 30mph limit.
On the B954 a 40mph buffer zone will be applied to put the brakes on drivers at Muirhead.
The changes follow safety concerns raised by residents as well as bodies including Muirhead, Birkhill and Liff Community Council, but support for the additional measures was accompanied by shock over the scale of the speeding problem.
Forfar Conservative councillor Braden Davy pointed towards data delivered by roads officials, highlighting figures for the B9134 at Lunanhead which revealed that more than a third of the near 2,500 vehicles recorded daily for a seven-day survey period were travelling between 40 and 50mph within the 30 limit, with some even hitting 60mph.
Mr Davy said combined totals showed almost 40% of vehicles at the two local locations were doing more than 10mph above the limit.
"This shows it isn't an isolated problem and that we need tougher enforcement of these limits when they come into force," he said.
Forfar SNP councillor Lynne Devine thanked officers for bringing forward the proposals for the new limits so quickly, but a note of caution over how quickly the signs will go up was sounded by Kirriemuir Conservative councillor Ronnie Proctor.
After councillors agreed new speed limits for the area around Kirrie Hill and the town's Neverland play area last September, Mr Proctor told the committee that he had just been told the signs are due to go up in May or June.
"That is quite a long time from flash to bang so it seems quite a time to put these very necessary speed limits into operation," he said.
The Muirhead buffer was welcomed by local SNP councillor Sheila Hands, who said speed restrictions relied on drivers taking responsibility behind the wheel.
The A923 between Muirhead and Coupar Angus has also been the subject of safety scrutiny after a string of serious and fatal crashes and Ms Hands said speeding concerns had featured strongly in the community charrette discussion.
"We need to emphasise that we can only do as much as we can with putting in place buffer zones and speed limits," she said.
"I was shocked at the number of vehicles recorded over the limit and the speeds they were going at, and at the end of the day we need drivers to think about their behaviour, not just in relation to other drivers but pedestrians and other road users as well."