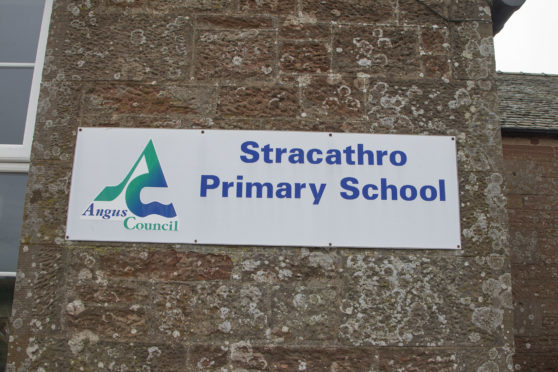 A few months ago, as the axe was finally being swung on the Mulberry adult mental health unit at Stracathro, this column touched on what was emerging as a follow-up battle just along the road.
For the second time in the memory of many living in the local community, Stracathro primary school is fighting for its future and from the moment a consultation was announced on the proposal to shut the building and move its pupils to Edzell there was never a shadow of doubt that David was ready to take on Goliath.
That the Stracathro campaigners have done, and continue, to do their homework was never more evident than at last week's public consultation meeting in Edzell's historically important Inglis Hall.
An event, we shouldn't forget, which was an addition to the official consultation programme of local drop-in sessions because those fighting to save the school demanded their right to a formal public consultation meeting with the Angus Council officers behind the plan.
Public meetings are, more often than not, emotionally-charged affairs and in my time in this job I've endured — that is absolutely the correct choice of word — my fair share of marathon sessions on every subject.
There's nothing like putting up supermarkets, houses, wind turbines and phone masts or pulling down old buildings and trees to get folks' dander up.
But years of experience in halls across Angus from the smallest to the largest have shown emotion rises in direct correlation to the decline in reasoned debate, not to mention the evaporation of common courtesy.
That wasn't the case at Inglis Hall last week and any concerns of a shouty or ill-tempered affair were completely misplaced.
There was certainly emotion, in the tears of one former teacher at the school and the impassioned pleas of all who took the microphone to have their say.
It may not have been a massive turnout, but Stracathro's roll is small so no surprise there.
Neither was it a shock the two key speakers delivered such impressive submissions, and within their allotted time.
Many could learn lessons from the way the fight for Stracathro school is being conducted.