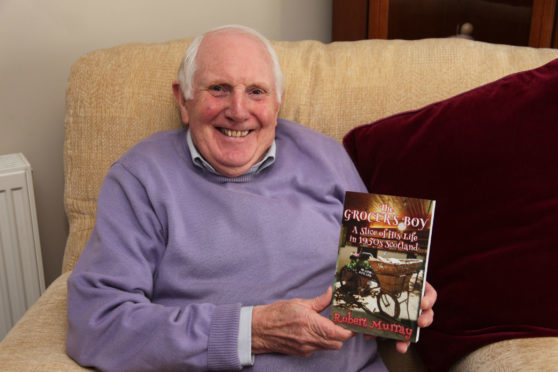 Tayside author and playwright Robert Murray reflects on his career which began as a delivery boy for Wm Low's in Carnoustie, in a new book to be released next month.
The Grocer's Boy: A Slice of His Life in 1950s Scotland, relates Robert's account of an eventful childhood in post-war Carnoustie, drawing on his memories of family, friends, and the many inspirational people who influenced him and shaped his early life.
It touches on his early romances, a passion for stage performance, and a long running battle of wits with his temperamental delivery bike.
Born in Barry, near Carnoustie, in 1940, and educated locally, Mr Murray became an apprentice grocer with William Low, and qualified as a member of The Grocers' Institute, before his appointment as manager of a Dundee branch of Lows at just 19, making him the company's youngest ever manager.
Following a transfer to manage a larger store, Mr Murray became a lecturer in distributive trades subjects at Dundee Commercial College – a post he held for five years.
A period of working as a training development officer covering London and east England for the Grocers' Institute, advising companies and colleges on training in the retail grocery trade.
A return to Dundee followed, which saw the author rise to the post of group personnel manager with Watson and Philip, a role that carried responsibility for three thousand people.
Made redundant at 62, Mr Murray again became actively involved in amateur theatre, and his stage presentation on the life of Robert Burns has been performed several times by amateurs in Tayside.
Stirling based Extremis Publishing said: "The book is set in a time that can never return, seen through the eyes of a boy on the cusp of becoming a young man, and follows the fortunes of his family, friends and young love.
"The book is a story of charm and nostalgia – the celebration of a happy youth in a distinctive bygone age which also saw rapid social and technological advancements during one of the fastest moving periods of cultural change in recent British history."
The book also features illustrations by Robert's brother James 'Peem' Murray, who for thirty years was an illustrator for DC Thomson.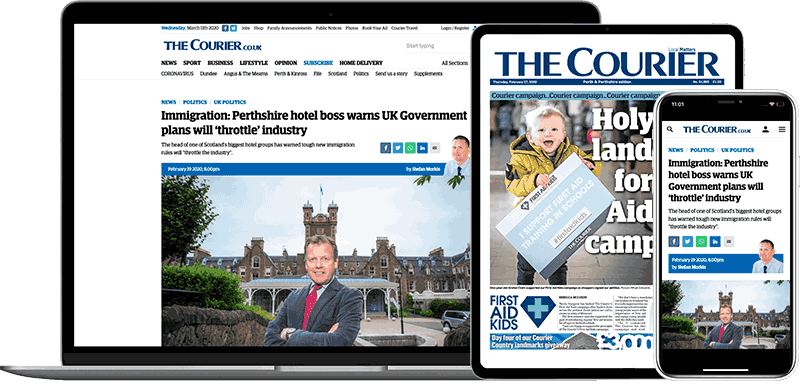 Help support quality local journalism … become a digital subscriber to The Courier
For as little as £5.99 a month you can access all of our content, including Premium articles.
Subscribe