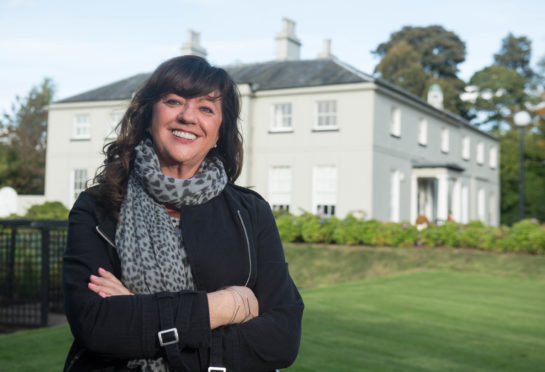 A cash raffle is to be drawn in the Mearns after a homeowner failed to generate enough interest in giving away her £1.7 million home.
Donna Pirie put her stunning six-bedroom home near Laurencekirk up as the top prize in the unusual draw in the hope of raising hundreds of thousands of pounds for charity.
Boasting en-suites in each bedroom and a bespoke kitchen fitted with top of the range appliances, Donna pledged £5 from every £25 ticket to the Yard charity, which provides adventure play services for youngsters with disabilities.
The plug was pulled on the raffle after it failed to generate enough ticket sales, despite the closing date being twice extended.
A huge cash prize awaits the winner of Thursday's draw from the entries which were submitted, with three other entrants due to win £10,000.
Donna said: "I have taken the decision not to do the draw live on Facebook, as the main prize is a cash prize.
"The charity, The Yard, will receive a great donation thanks to everyone who entered.
"I have spoken to them, and they are absolutely delighted with all the support for competition as this donation will be a huge boost for them."
Donna decided her home of the past eight years was too big for her after her children moved out.
She hoped to hit a £750,000 charity target and offered the lucky winner four years' running costs for the magnificent property.
The raffle deadline was originally scheduled for early last December before it was extended until March.
Donna eventually admitted defeat in her raffle effort after failing to receive sufficient entries for the house to become the prize.
A random number selector will be used to conduct the draw which will be witnessed by a solicitor and representatives of The Yard.
The Yard is an award-winning charity running adventure play services for disabled children, young people and their families in the east of Scotland.
It offers disabled children and their siblings the chance to experience creative, adventurous indoor and outdoor play in a well-supported environment.