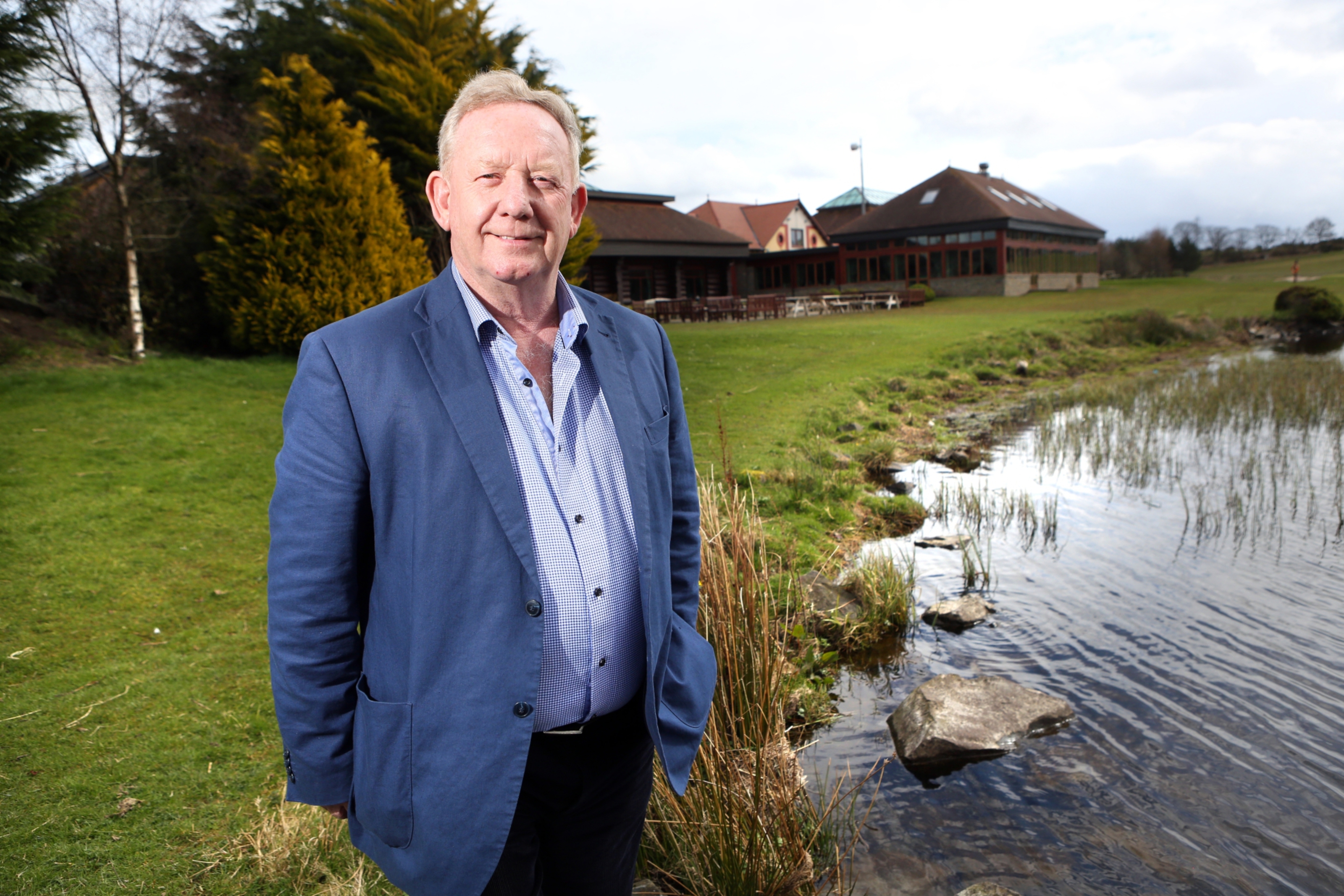 The former owner of Piperdam resort has given council chiefs and objecting residents a "100%" pledge over the future operation of a biomass plant serving the development on the Dundee/Angus border.
Businessman Phil Mulholland's guarantee was given to Angus Council's development standards committee during consideration of a planning application for the expansion of a biomass production and storage facility at Muirloch, Liff, near the development he part-owned until selling it in a £25 million deal in 2016.
The biomass site on the south eastern edge of the Piperdam development has already been the subject of a temporary stop notice and objectors complained about the heavy traffic serving the plant, unauthorised burning and the scale of the expansion.
Planning officers recommended approval for the part-retrospective application, telling councillors it would regularise unauthorised development which already exists, as well as allowing an increase in the size of the building and the height of an existing flue.
Several local objectors addressed the meeting, including Colin Hunter of the Sidlaw Path Network, who raised concerns over the effect of HGVs on the area's historic turnpike road which is designated a Scottish heritage path.
Suzanne McAulay told the committee: "If Piperdam is described as the jewel in the Angus tourist crown, then the biomass plant is the Angus carbuncle."
Mr Mulholland told councillors his Forest Energy (Scotland) firm had a deal with the resort for biomass provision stretching to 2036.
He said the council's environmental services officers had "forensically assessed" the information provided in the application and were satisfied that the operation could operate "effectively and without any problems".
Carnoustie Independent councillor David Cheape said: "Nothing gets my back up more than reading a report with words such as enforcement or retrospective.
"That tends to say to me that regardless of what you say, you will carry on doing what you are doing.
"What guarantee can you give that you will take any heed to the conditions imposed if this is given the go-ahead?"
Mr Mulholland replied: "I'll guarantee I'll comply with the conditions laid down by the planning officers – that's 100%."
Conditions attached to the approval include a maximum of 2,300 tonnes of raw material being brought onto the site in any calendar year, and a scheme for the improvement and maintenance of the existing access track to the A923 which passes Piperdam.
Noise control levels have also been put in place and all operations connected to the splitting of logs, production of woodchip and vehicle movements will be restricted to between 8am and 6pm Monday to Friday and from 8am to 1pm on Saturdays.