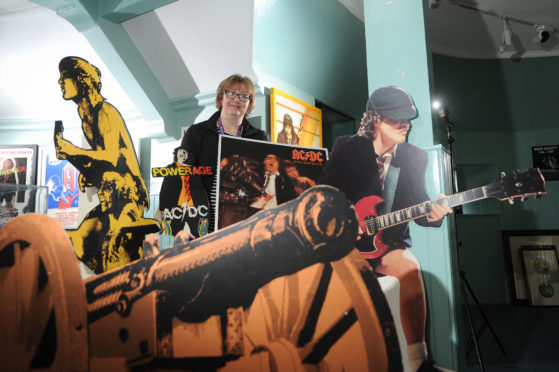 Rare archive material has gone on display in a new exhibition before  the largest invasion of AC/DC fans Angus has witnessed in celebration of revered rock frontman Bon Scott.
The weekend will see thousands converge on Kirriemuir for the annual Bonfest commemoration of the Angus baker's son who found global fame after joining up with Glasgow brothers Angus and Malcolm Young in the band which went on to establish itself as one of the world's biggest.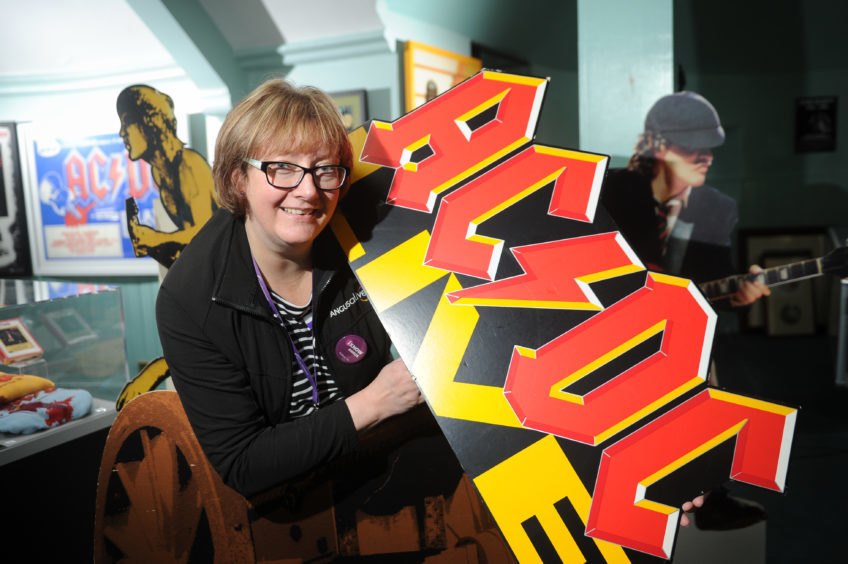 The event organised by Kirriemuir's DD8 Music has become an annual pilgrimage for fans with visitors due to return from Chile and Peru, and interest from Japan for the first time in the history of the gathering.
Graham Galloway of DD8 Music said: "We are well on track for this to be the biggest Bonfest yet, having broken last year's ticket sales around a month ago.
"Over the course of the weekend I would think we'll see around 6,000 people come to Kirrie.
"People come from every country in Europe and there will also be fans here from three or four different states in America who are now making it an annual trip.
"The line-up of AC/DC has changed in recent times, but the era that the fans really love is the Bon Scott era and we are now seeing three generations of fans come to Kirrie for Bonfest weekend.
"Former AC/DC bass player Mark Evans will be a VIP visitor to the weekend celebration, and in a recreation of the band's famous Long Way to the Top video, will be on the back of a lorry which will tour the centre of Kirrie on Saturday afternoon."
Early Bonfest arrivals will this week be able to take in an expanded exhibition in the town's Gateway to the Glens museum which opened at the weekend and includes rare items from the collection of superfan Neil McDonald.
This year, the exhibition concentrates on two AC/DC albums which were released 40 years ago — Powerage – considered by many to be their finest album – and the live Glasgow Apollo recording of If You Want Blood You've Got It.
A signed Powerage tour programme from the AC/DC gig at Dundee's Caird Hall is included among the rarities, alongside items commemorating Malcolm Young, the band's founding member and rhythm guitarist passed away in November last year.
Mr McDonald said, "Of particular interest at the Gateway to the Glens Museum will be Malcolm's personal Powerage USA Tour Jacket from 1978, and I will be at the museum on each of the three days of BonFest to welcome and talk to visitors and fans about the exhibits."
Having followed the band since his teenage days, Mr McDonald has been sharing his extensive collection of AC/DC memorabilia with Bonfest fans for more than a decade.
Scott emigrated as a young boy when his family moved to Australia in the early 1950s. He died in London in 1980, aged just 33.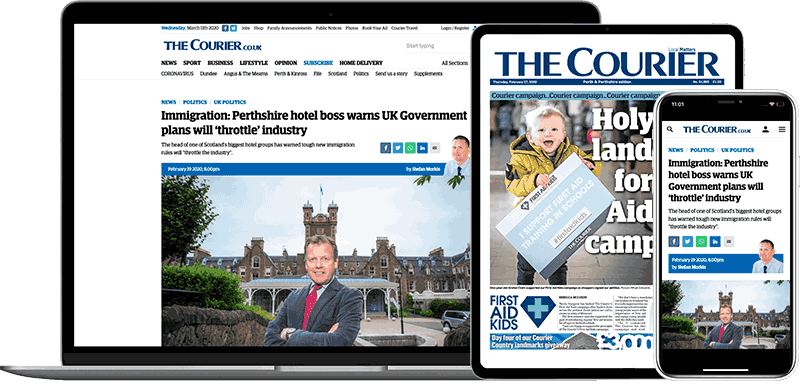 Help support quality local journalism … become a digital subscriber to The Courier
For as little as £5.99 a month you can access all of our content, including Premium articles.
Subscribe