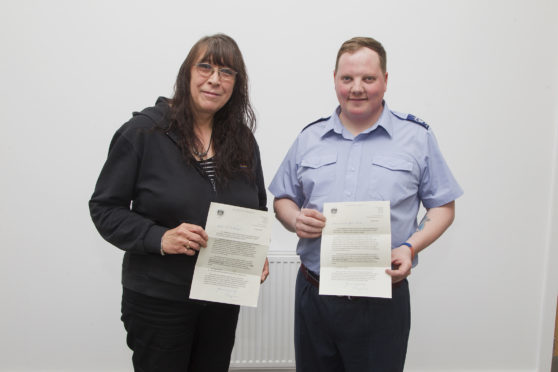 Two Tayside residents have been nominated by the Lord Lieutenant of Angus, Mrs Georgiana Osbourne,  to share in part of the up-coming royal wedding between Prince Harry and Ms Meghan Markle.
The pair will be among 1,200 members of the public nominated to attend because of their contribution to their local community.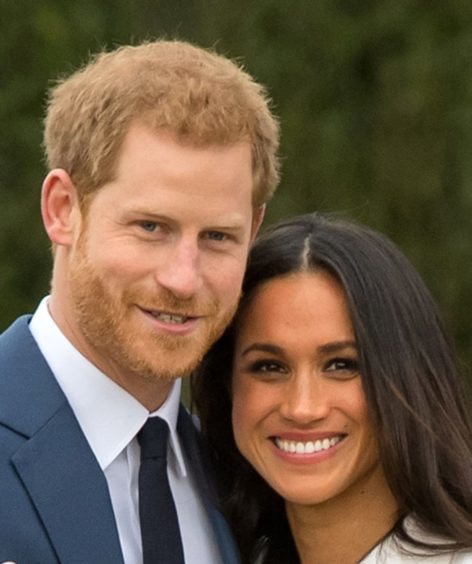 Scott Ross, 29,  from Brechin, and Morag McKenzie from Arbroath will be in the grounds of Windsor Castle on the morning of the wedding day, and will watch the arrival of the guests, listen to a live broadcast of the wedding service, and view the departure of the bride and groom's carriage procession.
Mr Ross is a Warrant Officer with the Air Training Corps.
Having joined at 13 years old, he has worked his way up the ranks to be Officer Commanding 2422 Squadron in Arbroath, and received the Lord-Lieutenant's Certificate for Meritorious Service in 2017.
Mr Ross said: "It's a great honour to be travelling down to London for such an important day, and I am really looking forward to it.
"When the letter came in, I called my wife to tell her, and she was sure I was just joking, but she's now seen the proof, and our tickets and accommodation have been booked."
The other nominee is Ms Morag McKenzie, a stalwart of Arbroath Pipe Band and Arbroath's Citizen of the Year in 2017.
She said:" "What a great honour it is to be part of what I am sure will be an amazing day.
"I was totally shocked when the letter came through the post inviting me to be one of the people chosen from the community.
"I, like many other people, enjoy being part of a lot of community projects and never think that what I am doing is anything special.
"I have been part of Arbroath Pipe Band for 44 years and have thoroughly enjoyed teaching bagpipes for over 30 of these years.
"This is a hobby that has allowed me to be part of some fantastic events, but none as prestigious as this.
"I am also fortunate to have worked in the voluntary sector in Angus now for 15 years and I presently work for a very new and exciting organisation which I helped develop.
"The Learning Tree Partnership supports people with a learning disability to gain skills in customer service through selling books and CD's and I know that lots of people involved in our organisation are delighted the work we do is being recognised.
"I am looking forward to being able to share the happy memories from the day with family and friends and the people I enjoy working with across the community."