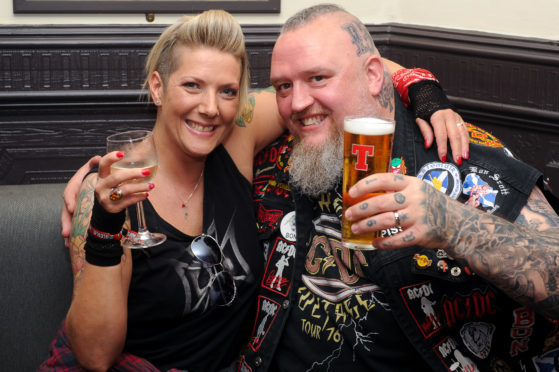 Bonfest will always have a special place in the hearts of avid Bon Scott fans Tammy and Paul Chaplin.
Exactly one year to the day since meeting at the main arena, they returned to Kirriemuir as a married couple to start their honeymoon with their extended AC/DC family.
The "long road" down the aisle for the love-struck couple started by chance when Tammy, 44, from Warrington, spotted Paul, 48, from Coalville, Leicestershire, among the thousands of fans.
Two days later they had their photograph taken together with Tammy telling best friend Dawn Carroll she would marry Paul one day – and 12 months later they tied the knot at Gretna Green.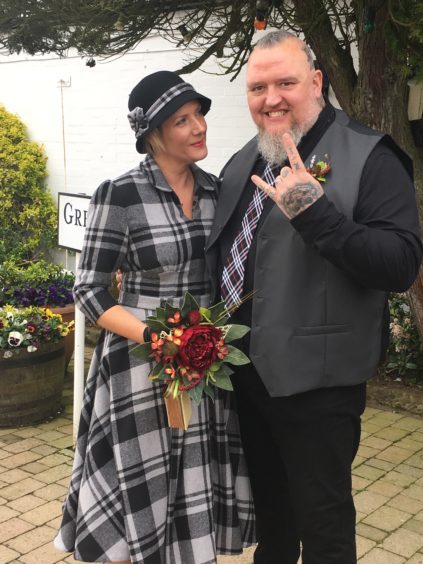 Tammy said: "I knew when I saw him he was the man I wanted to marry."
"Dawn made contact with him on Facebook, we starting texting each other and a year later we married."
The couple later discovered their shared love for AC/DC, and in particular Kirrie's own Bon Scott, meant their paths had crossed at various concerts over the years.
Paul said: "We had been going to the same concerts for years but never met.
"I have been a massive fan of Bon Scott since I was 10.
"In 1979 I wanted to go to an AC/DC concert but my dad wouldn't let me – I went to my first one, the Black on Black tour, in 1980, but Bon died that year."
Tammy was 13 when she went to her first AC/DC concert in 1988 at the National Exhibition Centre in Birmingham, also attended by Paul.
However, it wasn't until Bonfest 2017 that Cupid's arrow struck.
She said: "I knew when I saw him on the Friday last year he was the man I was going to marry.
"We married on Friday at Gretna Green, with Dawn and her husband Nick as our witnesses, and we are having a big church wedding for 200 family and friends back home.
"We are having an AC/DC tribute band, Powerage, playing at night."
Paul said there was no other place they would rather celebrate their wedding than at Bonfest.
"Kirrie is the friendliest place in the world, everyone is so lovely, I could live here," he grinned.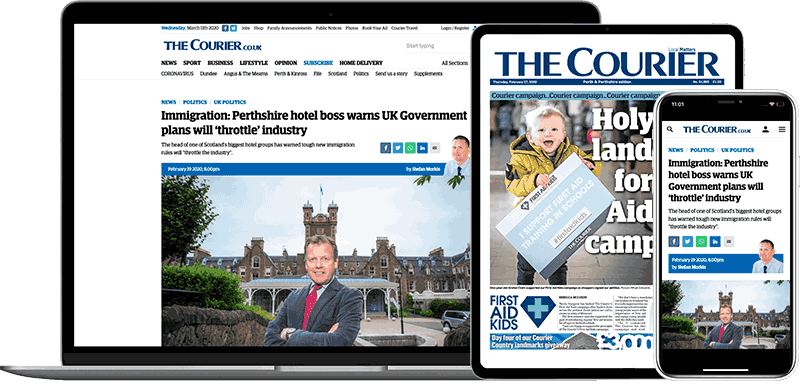 Help support quality local journalism … become a digital subscriber to The Courier
For as little as £5.99 a month you can access all of our content, including Premium articles.
Subscribe