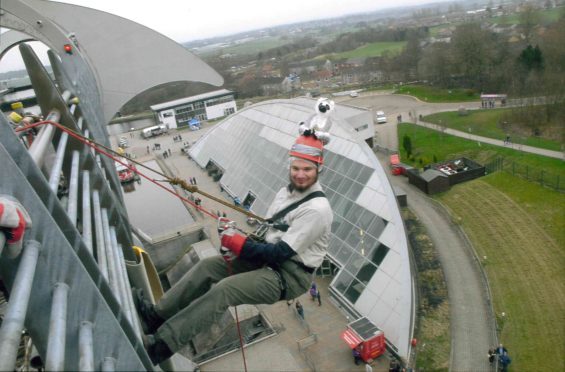 A Carnoustie Scout is keeping his promise to help others by fundraising for a trip of a lifetime to Madagascar to help build a national Scout centre.
Kieran Hingston, 18, an assistant cub scout leader and member of the South Angus Scout Active Support Unit and South Angus Scout Network, has been chosen to be part of an expedition to Madagascar next year.
The trip is part of a partnership between The Scout Association in the UK and Firaisan'ny Skotisma eto Madagasikara – the federation of Malagasy Scout organisations.
They will visit the site in the central highlands, about 15km North-West of Antananarivo, the capital of Madagascar, in July and August with Kieran setting himself a personal challenge of raising £3,000 for the trip.
This money will be put towards personal expenses, travel, accommodation, food, training and expedition kit as well as building materials for the project and support for Malagasy scouts joining the expedition.
Kieran said: "Madagascar is a very poor country; 70% of the population live below the poverty line and more than 60% of the population are under the age of 25.
"Scouting programmes in Madagascar have a particular emphasis on community service and do good work in communities across Madagascar.
"The expedition is based around a ten year project to build and develop a national Scout centre on Madagascar.
"Malagasy Scouting currently has no facilities of its own and relies entirely on other organisations to rent out space."
The centre will  allow Scouting to better deliver its programme through improved training and more facilities, help foster a positive impact on communities across Madagascar as a direct result of improved programme delivery, and create closer collaboration between the Scout organisations.
Kieran, who volunteers at the Carnoustie Haven and with the 'C' Pack of 1st Carnoustie Cubs, has organised a number of fundraising events for the project, the most recent being a sponsored abseil down the Farkirk Wheel.
The former Carnoustie High School pupil said: "I have so far had great support for this event, with a total of approximately £650 donated with more pledged.
"I have more fundraisers planned, such as a quiz night at the Aboukir on July 5 and a stall at Carnoustie Gala Day on July 7.
"I've seen some great community support for the expedition, with the Carnoustie Haven donating £1,000 and Carnoustie High School donating £150 as well as individuals donating, passing around sponsorship sheets and wishing me well."
Kieran is taking a break from his studies at Lancaster University, returning in October.
He has been part of the Scouts for 12 years, and is part of the Scout Network (for ages 18-25) and a member of the South Angus Scout Active Support Unit and Assistant Cub Scout Leader with 16th Lancaster Scout Group.