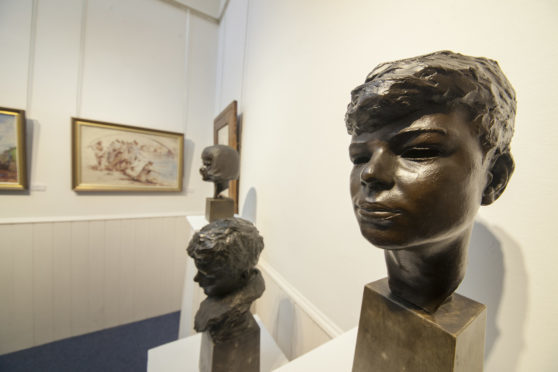 The "internationally significant" William Lamb Studio in Montrose faces the threat of drastically reduced opening hours during the important peak season after funding from the Common Good fund dried up.
The annual 'Lamb Lecture', has been replaced by a crisis meeting to be held in the town's George Hotel on Thursday so alternative options to keep the collection open to the public can be explored.
The team of volunteers, The Friends of William Lamb Studio, who support the council in the management and promotion of the studio and art collection, are inviting people to join them, as well as seeking the views of the public on how the studio should be maintained and presented in the future.
It is understood the studio opening for the season has already been delayed as negotiations continue with Angus Alive, the arms-length trust which operates council-owned museums and leisure centres.
Hilary White, secretary of Friends of William Lamb, said: "The William Lamb studio, which is now in its 40th year, was a bequest to the people of Montrose, and ownership has since passed to Angus Council.
"We have previously received funding from the Common Good fund, which has paid for a summer assistant to ensure the studio is open to visitors five afternoons per week during the peak season, and it can also be opened for special events or by arrangement.
"Although the Common Good fund has been hugely supportive up until now, we understand that we will not be receiving further funding from this source.
"Although this is very disappointing, we fully realise that the fund is operating within financial constraints, but this also means we have to look at what other support might be available to us.
"Over the years, the studio has developed from being a collection of art and sculptures of national interest, to one of international significance, so it is not good news that we are facing a potential reduction in opening hours.
"We don't just want the studio to be open – we want to be open more often.
"The reality is that art tourism is high value tourism, so the collection should be making a substantial contribution to the local economy – at a time when the area needs it, so it is counterproductive to have reduced opening hours."
The studio has diversified and recent years, and now hosts events for children and poetry events which are proving popular.
The meeting, which is open to all and free of charge, starts and at 7pm and will be chaired by former Angus Council culture chief Norman Atkinson.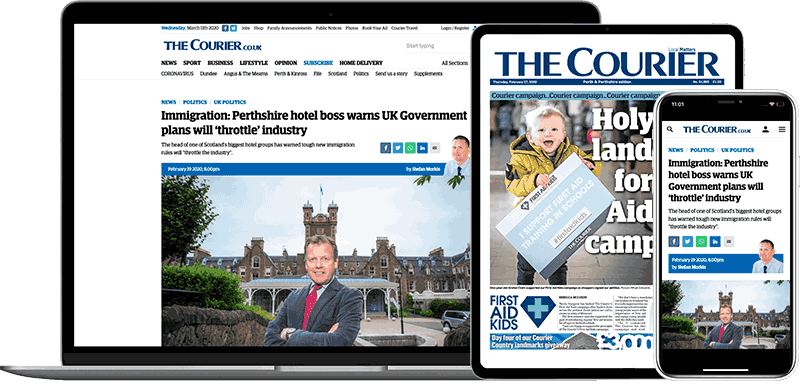 Help support quality local journalism … become a digital subscriber to The Courier
For as little as £5.99 a month you can access all of our content, including Premium articles.
Subscribe