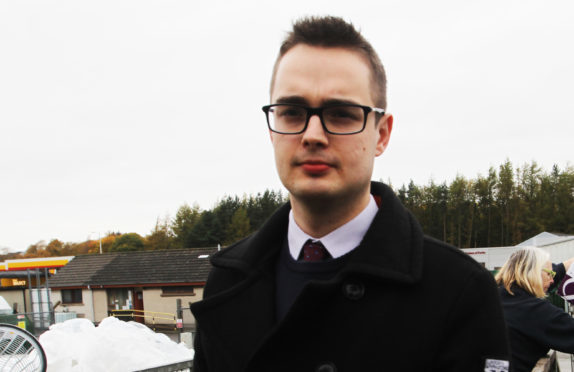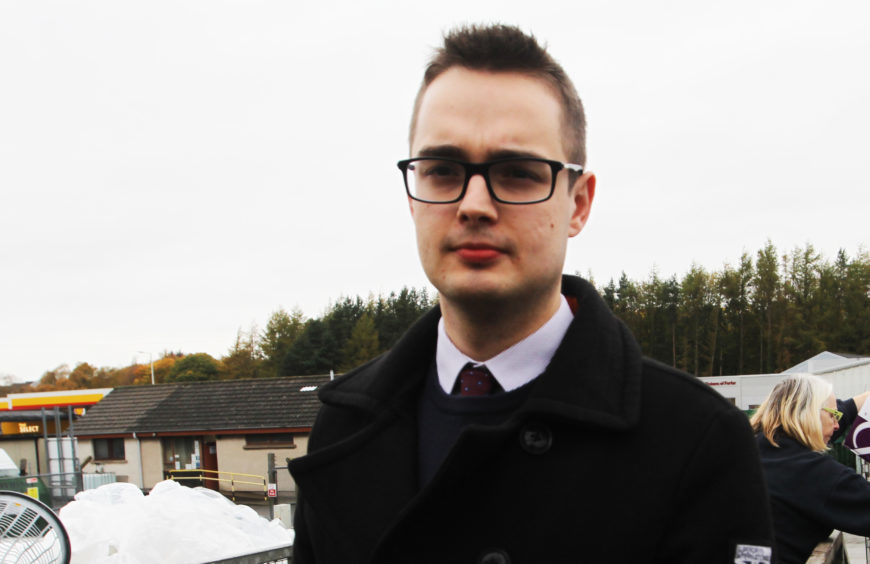 Angus Council's second youngest elected member has warned Scottish Government proposals to introduce electronic voting machines at future elections are "a disaster waiting to happen".
Councillor Braden Davy, the Conservative member for Forfar and District, dismissed the suggestion of replacing the "tried and trusted" way of voting with an electronic ballot as "costly voting gimmicks" when he addressed members of the local authority's policy and resource committee in Forfar.
Councillors discussed the Scottish Government's consultation on electoral reform which asked for feedback on plans for voting machines and internet voting alongside other reforms.
The consultation reply was completed by Margo Williamson, the Chief Executive of Angus Council, and presented for councillors' reference.
It stated: "In order to move forward we need to acknowledge electronic voting is the future and welcome this.
"However, the reality is we are some way off from overcoming concerns both from voters and politicians around the integrity, secrecy and security of the ballot.
"There are also concerns around the possibility of fraud and confidence can ebb quickly when these cannot be overcome.
"There are also practical issues depending on the type of system in place, for example any requirement for a wifi connection could be problematic especially in rural areas.
"The cost of introducing voting machines could also be prohibitive and seen as an unnecessary expense especially at a time when council funding is shrinking.
"We also need to consider the implications if such voting machines would replace traditional methods of voting or if they would sit alongside these for those who do not wish to or cannot use a voting machine."
Speaking in the chamber, councillor Davy said: "I would like to bring to attention our Chief Executive's reply.
"As a young councillor this consultation looks to be targeted at engaging young people.
"However, young people don't want costly voting gimmicks, they want to vote in the same tried and trusted way.
"The chief executive raised concerns for both voters and politicians about the integrity, secrecy and security of the ballot if we moved to voting machines.
"In today's current climate we can't guarantee the safety of a voting machine or electronic ballot or even an online ballot.
"The response raises concerns about hacking, lack of trust and other issues.
"Ultimately, voting machines would be prohibitively costly in today's current financial clime, while not aiding any democratic outcomes.
"Voting machines are a disaster waiting to happen.
"I hope the Scottish Government listen to our chief executive's and our concerns so this doesn't prove to be a costly disaster which undermines our democracy."