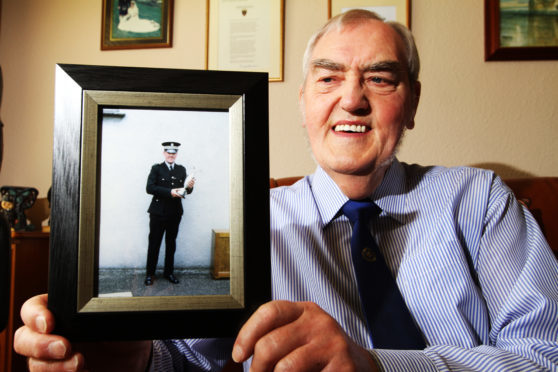 As excitement mounts ahead of golf's Open Championship at Carnoustie, one ex-Angus bobby has special reason to keep an eye on whose custody the famous Claret Jug will find its way into the hands of come the Sunday evening finale in July.
John Taylor will be glued to his television for the prestigious contest over the links to see who will get to grips with the famous Claret Jug he once held in the town's former nick half a century ago.
Decades before the selfie term was coined, John had the chance to pose with the silver cup in the unlikely setting of the burgh police office and, 50 years on, the photo of the day he beat Gary Player to lifting the trophy remains a treasured memento on the mantelpiece of his Forfar home.
Now 80, John also recalled how the top players and visiting celebrities of 1968 would greet him with a friendly hello on daily points duty close to the legendary links.
John, of Whitehills in Forfar, joined the former Angus Constabulary after leaving the Army and in 1968 found himself as a 30-year-old Constable stationed in Carnoustie when the Open Championship rolled into town for the fourth time since its first visit in 1931.
"One night when I was in the station on a tea break, the Inspector came through and asked if I would like my photo taken with the Claret Jug," said John.
"The trophy was kept in the police station for safe keeping during the tournament and so we went through and there it was.
"I had my photo taken with it and although I never played golf, all my friends did so when I showed it to them they couldn't believe I had been able to get my hands on the Claret Jug."
John, who retired from the rank of Inspector having worked across Angus, added: "I was on points duty coming down into Carnoustie and I remember players like Jack Nicklaus coming down to our traffic point every morning and saying hello.
"Golf fan Bruce Forsyth would also come in that way and they were all very friendly.
"I love watching the golf on television so I'll certainly be watching to see who wins at Carnoustie."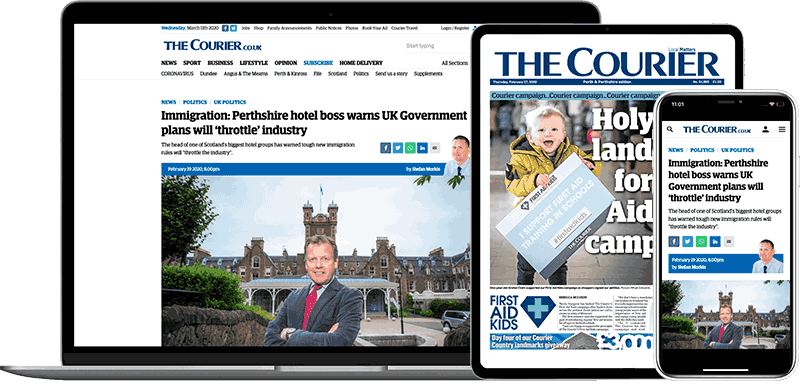 Help support quality local journalism … become a digital subscriber to The Courier
For as little as £5.99 a month you can access all of our content, including Premium articles.
Subscribe