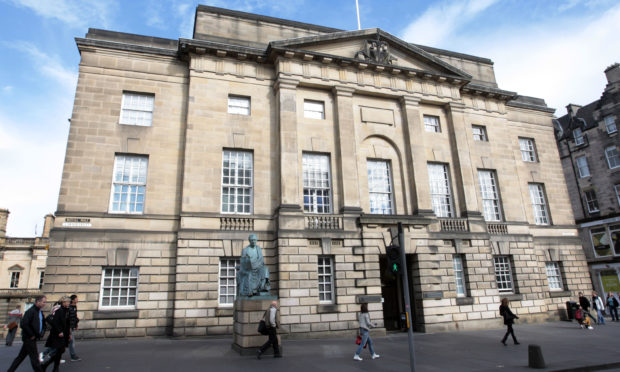 A former soldier from Arbroath has been jailed for seven years at the High Court in Edinburgh for a sickening catalogue of historic sex crimes against children.
Lord Armstrong also placed twisted Arnold Victor Dousse on the sex offenders register indefinitely and told him his crimes were "disturbing and grave" and said "society has an abhorrance of such conduct".
Dousse, 69, Woodley Caravan Park, Arbroath, appeared for sentencing on Tuesday after being found guilty after trial of four charges of lewd, indecent and libidinous practices against children from 1975 to 1981.
The charges included inappropriate touching; masturbation; encouraging one boy to touch his sister's genitals; putting his penis in a boy's mouth when he was aged nine; and the rape of one boy when he was just six.
Dousse's surviving victims were in Edinburgh to witness him being jailed and they broke down in tears and hugged each other outside the courtroom following the sentencing.
Lord Armstrong said: "You have been convicted of four charges which include the calculating, manipulating and predatory sexual abuse of three young boys.
"The abuse you perpetrated on the first boy took place when he was between the ages of five and six; the second boy was nine; and the third boy was between 12 and 13.
"The conduct on which you have been convicted extended throughout the period of August 1975 and June 1981 and involved a catalogue of sexual abuse.
"You continue to deny responsibility for three of these four charges and maintain that your victims have lied about what took place."
He told him: "You are responsible for callously robbing all three of these boys of the innocence of their childhood."
Lord Armstrong said a victim statement given by one of the victims stated that the abuse has had a significantly detrimental impact on his life.
One of the other people he abused is now deceased.
Solicitor Chris Fyffe said his client had lived a "full working life" including serving his country and spent his retirement working on a voluntary basis with vulnerable adults.
"He served in Northern Ireland with the Royal Engineers and was involved in bomb disposal and it's not an understatement to say that there were certain situations that were extremely dangerous and indeed life-threatening," he said.
"It appears that when he attempted to adjust to civilian life in the early to mid-1970s he found it very difficult and took to drink."
He said his client's position in relation to the abuse of the boys was one of denial.
However, Mr Fyffe said Dousse has accepted "responsibility for some of these offences" against a girl and has expressed "remorse, concern and acknowledgement at his wrongdoing".
Dousse's actions were first reported to police in 1996 and he was interviewed twice and made certain admissions which at that time were not enough to bring criminal charges.
In 2009 Dousse attended completely out of the blue at Arbroath Police Station and made further admissions.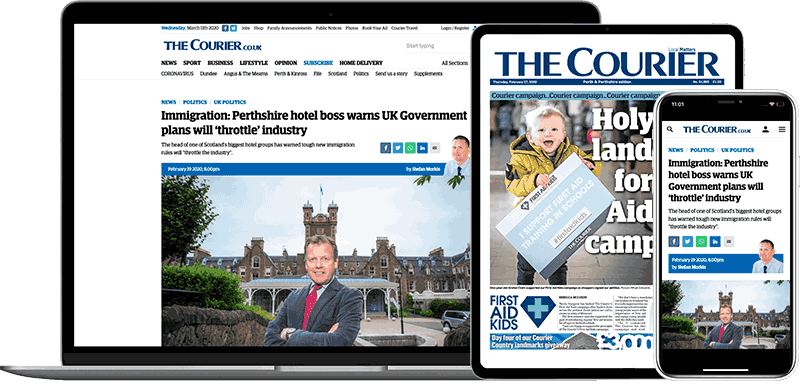 Help support quality local journalism … become a digital subscriber to The Courier
For as little as £5.99 a month you can access all of our content, including Premium articles.
Subscribe