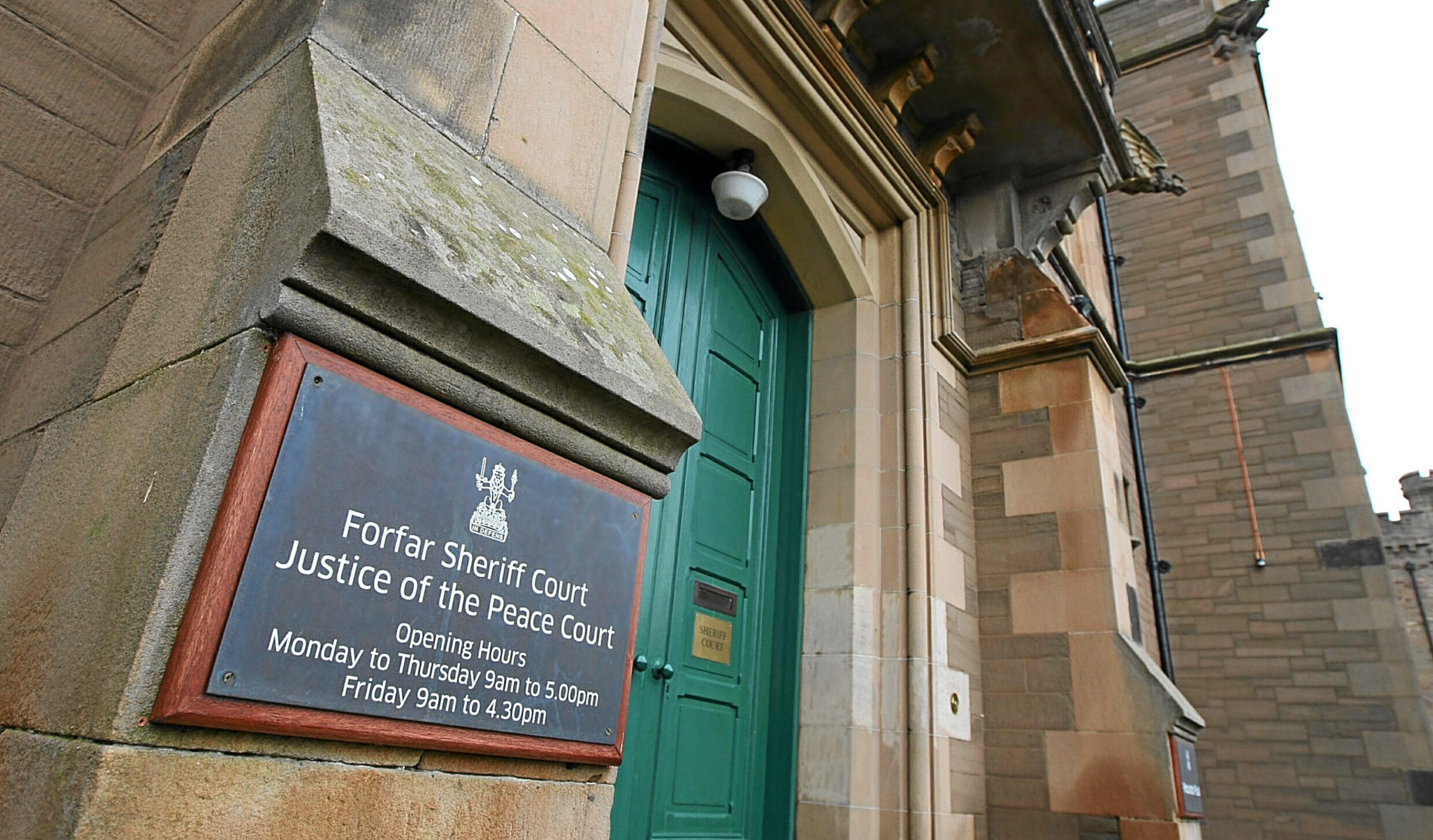 An Angus man has been fined for assaulting an innocent taxi passenger during a festive season fiasco which also cost him his driving licence.
Stephen Stephen hauled his victim from a cab in the early hours after a Boxing night out in Montrose with pals when the man refused to share a trip home.
The victim required a trip to hospital after the 12.40am attack, but 25-year-old Stephen's situation went from bad to worse when he then decided to drive home to St Cyrus, crashed his car into a tree and was still more than three times above the legal limit when police caught up with him.
Stephen, of Invergarry Park, Montrose appeared before Sheriff Jillian Martin-Brown at Forfar where he admitted assaulting a man at North Esk Road in Montrose on December 27 by punching him on the head, dragging from a vehicle and struggling with him, to his injury.
Depute fiscal Stewart Duncan said that the victim had been about to enter the taxi and was aware of Stephen walking towards him.
"As he entered the nearside of the vehicle he (Stephen) asked if he could get in as well," said Mr Duncan.
"He said no and attempted to close the door, but the accused prevented him from doing that," added Mr Duncan.
"For no apparent reason the accused then struck him once on the face with his hand, placed him in a headlock and pulled him from the taxi towards metal railings.
"The taxi driver radioed his office and another driver got out and shouted at the accused to let go, and after a few minutes released the complainer."
The court heard the victim went to Ninewells Hospital where he was treated for a cut and swelling to his lower lip and pain in his lower back.
Defence solicitor Robin Beattie said Stephen had never been in trouble until that night.
"It was a Boxing night out with friends, he was drunk and trying to find a taxi," he said.
"When he asked to get in the taxi and the complainer declined my client reacts very badly in the manner described.
"He then drink drives home and has been banned for that offence.
"He apologises and is a very nervous man in court today. It is a course of conduct which is completely out of character for him."
Sheriff Jillian Martin-Brown fined Stephen £400.
In February, Stephen was fined £335 and banned from driving for 12 months for the drink-drive offence in which a sheriff said his alcohol reading must have been "stratospheric" at the time he hit the tree on the A92 near Montrose.