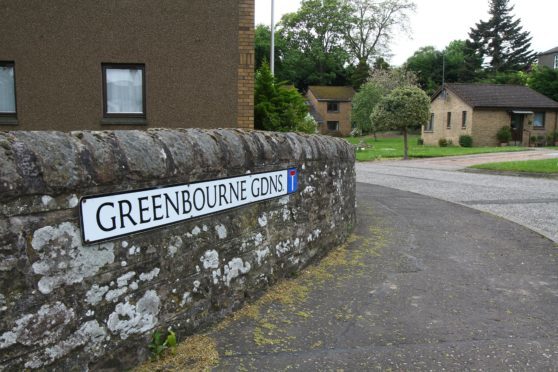 Calls have been made for the urgent replacement of fire alarms in an Angus retirement housing complex.
The family of an elderly resident have urged Edinburgh-based Bield Housing and Care to carry out checks at Greenbourne Gardens in Monifieth after they endured an agonising three-hour wait for an engineer to replace an alarm while it emitted a piercing screeching sound.
The alarm was triggered while they were cooking tea.
Although the kitchen door was closed, the alarm went off, sparking a call-out for two fire appliances with a seven-man crew.
The family were visiting a relative who had just returned home from hospital.
They said: "We found the whole thing so distressing. We tried stopping the alarm by flapping a tea-towel underneath but it wouldn't go off.
"Bield contacted us on the intercom, then on the house phone and they phoned the fire service."
The family explained a monthly fee is paid for maintenance of the property, but claim in 10 years the fire alarm has not been replaced.
A downstairs neighbour also had a faulty alarm which was replaced, and they knew of another resident whose alarm had to be re-fitted.
They continued: "We were told it could take up to six hours to get an engineer. We were concerned because we couldn't get the alarm to go off.
"It would have been even more distressing for our mother if this had happened through the night.
"We were at our wits' end.
"The engineer eventually came through from Broxburn.
"He explained the alarm was 16 years old and was connected to the mains.
"He added there was no way we could have silenced it, even by bashing it.
"He replaced it with a battery-operated alarm and we are asking Bield to replace all the old alarms so this does not happen again."
A Bield spokesperson said: "We appreciate a fire alarm causes distress to homeowners and empathise with the disturbance this would cause.
"The maintenance of the alarm system is outsourced to an approved company who operate a 24/7 call out service.
"There is an agreed response period of four hours and in this particular incident at Greenbourne Gardens, the engineer arrived within this timescale.
"The fire alarm system is linked to the warden call system and on activation generates a call to the Bield Response team who will decide whether to request attendance from the fire service or speak directly with the resident. "
They added as factors for the development, they provide services on behalf of the owners.
"We recently discussed potential changes to the current alarm system with owners at Greenbourne Gardens and hope to progress a solution with their agreement that would avoid similar occurrences in the very near future."