Any second independence referendum will not derail the delivery of  Frank's Law, the Scottish Government has pledged.
Shadow health secretary Miles Briggs said promises given to Amanda Kopel by the SNP must not be broken "for the sake of the IndyRef2 crusade".
His comments were described as "disgraceful and irresponsible scaremongering" by the Scottish Government, which is committed to introducing the law by April 2019.
The new legislation, which is due to come into force in April 2019, will benefit at least 9,000 families in Scotland by extending free personal care to people with dementia under the age of 65.
Amanda Kopel from Kirriemuir spearheaded the campaign in honour of her late husband – Dundee United legend Frank – who died in 2014 after a battle with dementia.
Mr Briggs said: "After so much campaigning by Amanda Kopel and the Frank's Law campaign the SNP will not be forgiven if they do not deliver this policy by next April.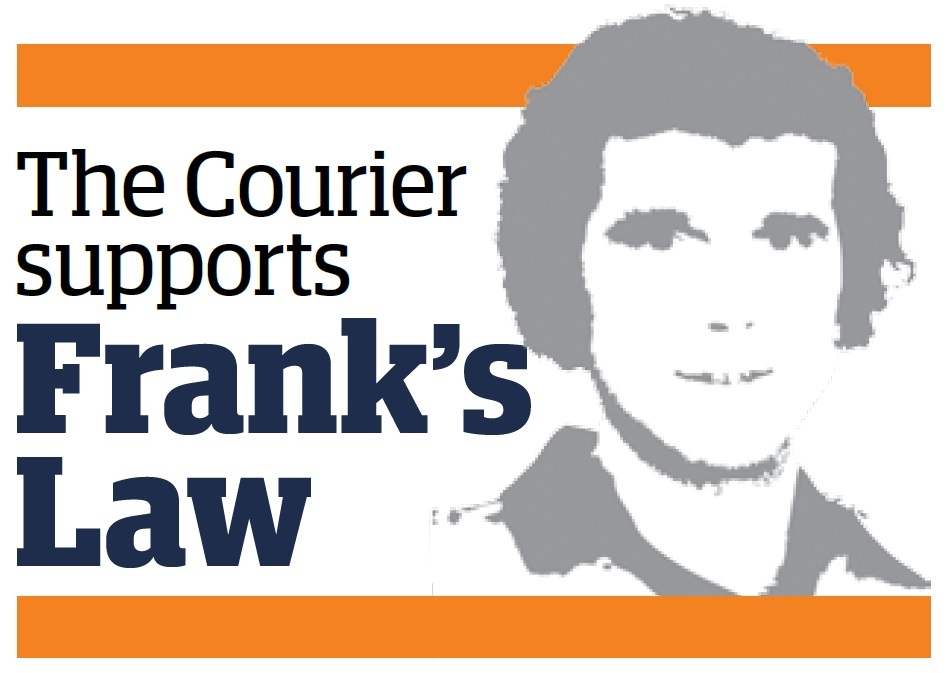 "We will continue to monitor the implementation of this policy to ensure that promises given to Mrs Kopel by the SNP are not broken for the sake of the IndyRef2 crusade."
Backed by The Courier, Mrs Kopel has campaigned for the introduction of free personal care for everyone who requires it, regardless of age, since 2013.
She said: "Time waits for no-one and I would like to hope that they will promise to deliver it on April 1 if not before.
"Hopefully Miles and his supporters are still shouting loud through in Holyrood as I can do no more.
"It's been a hard, long road to even get this far and still people are having to wait another 10 months. How many people under 65 have passed away since September 5 who were denied free personal care?"
A spokesman for Shona Robison said: "This is disgraceful and irresponsible scaremongering from Miles Briggs.
"He should apologise for this completely bogus claim and for trying to politicise an issue affecting some of society's most vulnerable people and their families."