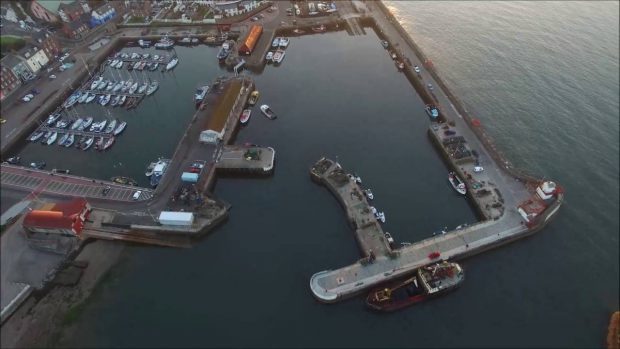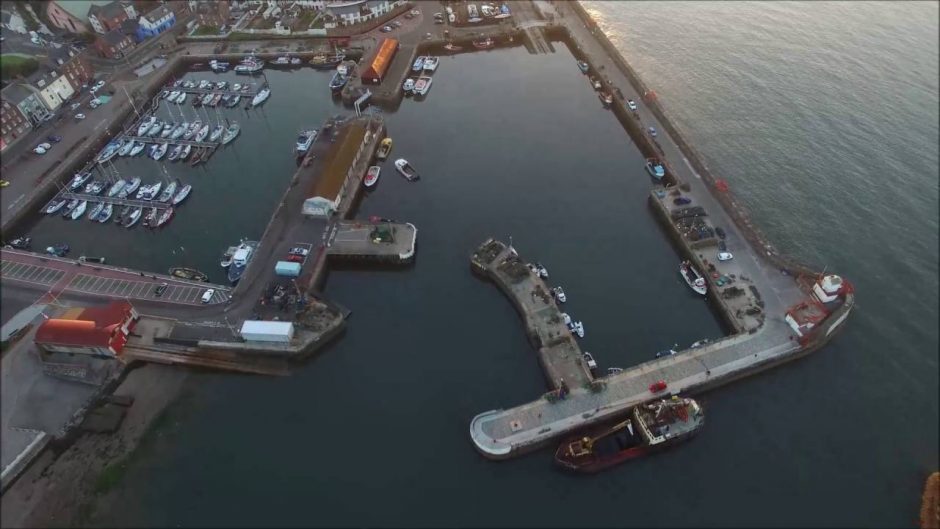 An Angus slipway which was previously at the centre of a long-running, and periodically acrimonious dispute between councillors, has now been closed for more than a year.
The ill-fated facility for members of the public to launch leisure craft from Arbroath was built after a protracted campaign by the then SNP opposition and one independent councillor.
However, the chosen site for the slipway was deemed to be unsuitable by some, and concerns were expressed about the lack of parking for vehicles and trailers.
The slipway was finally opened in 2013, but it continued to attract some criticism from leisure craft owners, and was closed in April 2017 after a large vehicle ended up stuck in the sand at the end of the concrete ramp.
Pals Nikolaj Saparenko and Vitalijs Krainovs were attempting to load their small boat on to a trailer at Arbroath slip when the rising tide began to engulf their vehicles.
A van was pulled free from the sands, but Mr Saparenko's 4×4 became trapped, sparking an emergency operation involving Coastguard and lifeboat crews.
Thankfully the men were unharmed in the incident, but the Kia Sorrento was swamped by the 4.6 metre tide and a Coastguard chief has said the lucky escape should serve as a cautionary tale to anyone using local harbours and slipways of how rapidly life-threatening scenarios can develop.
Following the incident, council chiefs immediately closed the slipway, which has subsequently disappeared under approximately one metre of sand and silt which has rendered it unsafe for reopening.
The lengthy closure has sparked calls by Arbroath West and Letham Independent Councillor David Fairweather that demand for use of the slipway be monitored with a view to reopening it.
He said: "It wasn't so long ago that the then SNP group and an independent councillor clamoured for the provision of a public slipway which caused a lengthy row on the council – a row which, if I remember correctly dragged on for years, and involved promises from the SNP that it would bring a huge economic boost to the town.
"A considerable amount of officer time went into exploring options, and although I appreciate that the location and type of slipway was not everyone's ideal solution, £125,000 was found to get it up and running.
"The slipway has now been closed for over a year, and we haven't heard so much as a peep from some of those who were so very vocal on the subject previously.
"I have discussed the issue with officers, and I am told that it will cost around £9,000 to get the slipway back into use again.
"Obviously we face challenging financial times, but I think it is worth asking the Harbourmaster to monitor inquiries about slipway use, and if there is sufficient demand, we should see if the monies required could be found to get it back into use again."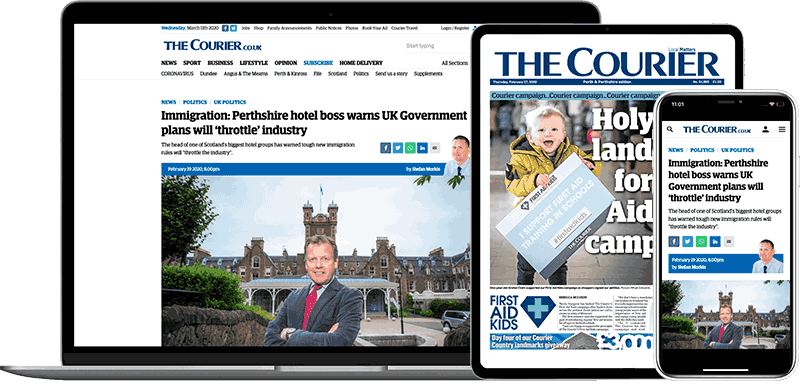 Help support quality local journalism … become a digital subscriber to The Courier
For as little as £5.99 a month you can access all of our content, including Premium articles.
Subscribe