Meet the Tayside great-gran who is still headbanging to hard rock heroes AC/DC as she turns 100.
Eliza Williamson from Dunkeld was first introduced to AC/DC as a result of her son David listening to them in his bedroom when he was growing up.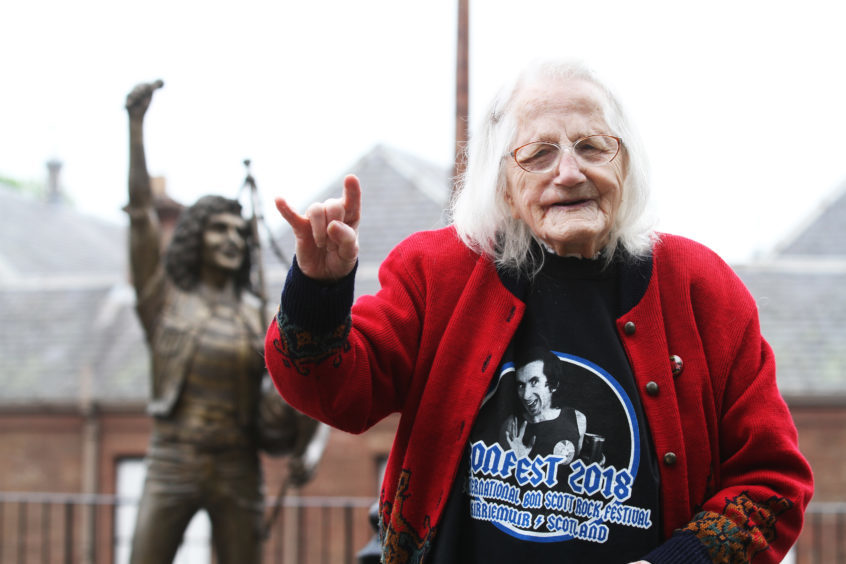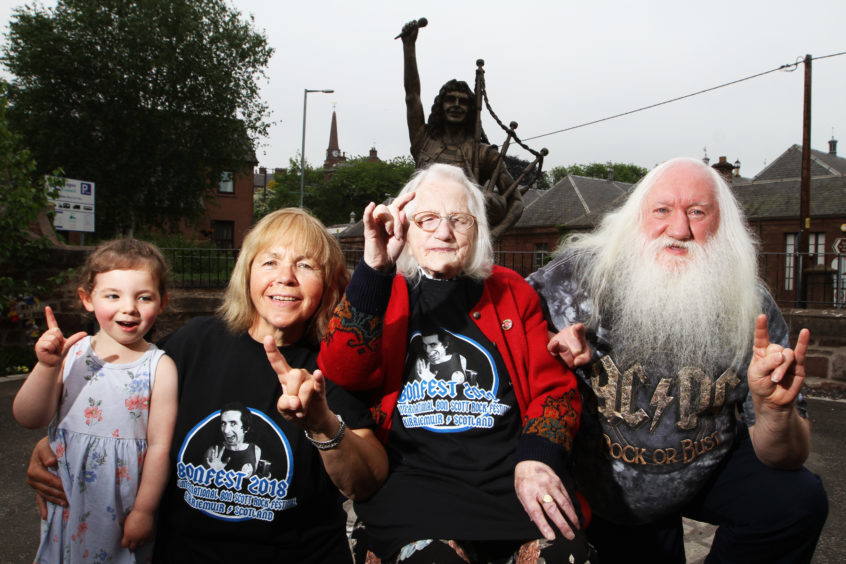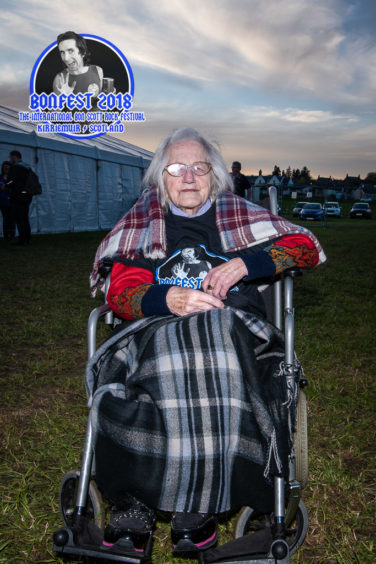 Mrs Williamson has loved the band's music ever since and her family decided to take her to last month's Bonfest, where she had the time of her long life.
She proved she could still rock with the best of them as she knocked back a few vodka and diet cokes before thrashing out at the front of the stage in her wheelchair, while wearing a Bon Scott T-shirt.
Mrs Williamson has already said she wants to go back again next year.
The plucky centenarian said she has always been a music fan but the sound of AC/DC hits such as Whole Lotta Rosie and Highway to Hell always puts a smile on her face.
"I like every kind of music under the sun," she said.
"But when AC/DC comes on it makes me smile."
Mrs Williamson puts her long life down to "simple living".
She starts every day with porridge, enjoys a "piece and jam" and a cream cake or a cream sponge.
Daughter Esther said: "She ended up having the time of her life at Bonfest.
"I've never seen such a friendly crowd in all my life. We're already making plans to go back again with mum next year.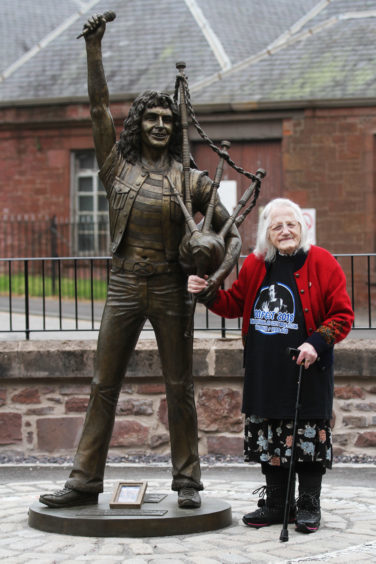 "My brother's to blame for mum liking AC/DC – he was a headbanger in his day. First it was the Rolling Stones then it was AC/DC while I was more into the likes of Cliff Richard."
Esther said her mum is still as sharp as ever despite needing a wheelchair as she can only walk short distances.
She also described her as "an absolute rock" who had always been there for her family.
Mrs Williamson was born in Dunkeld and worked as a land girl during the war.
She spent her working life at Dalguise House, which was a school for boys.
She was married to Andrew who died in 1988.
The has three grandchildren (Brian, Hughie and Raymond) and three great-grandchildren (Alix, Kiera and Dylan) with another on the way.
Mrs Williamson is spending her 100th birthday celebrations with family in Kirriemuir – the home town of late AC/DC frontman Bon Scott.
Bon Scott emigrated as a young boy when his family moved to Australia in the early 1950s. He died in London in 1980, aged just 33.