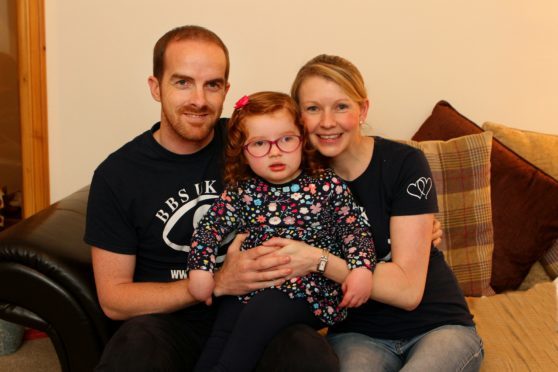 The recreation of a regiment's 100 mile retreat from the Battle of Culloden to raise funds for a rare genetic disorder charity got under way in blistering heat.
Kirriemuir family, Liam and Ashley Wilkie's three-year-old daughter Caitlin was born with Bardet-Biedl syndrome, which means she is likely to lose her sight by the time she is a teenager.
The couple have dedicated this year to raising funds for BBS UK, the country's only charity dedicated to the disorder.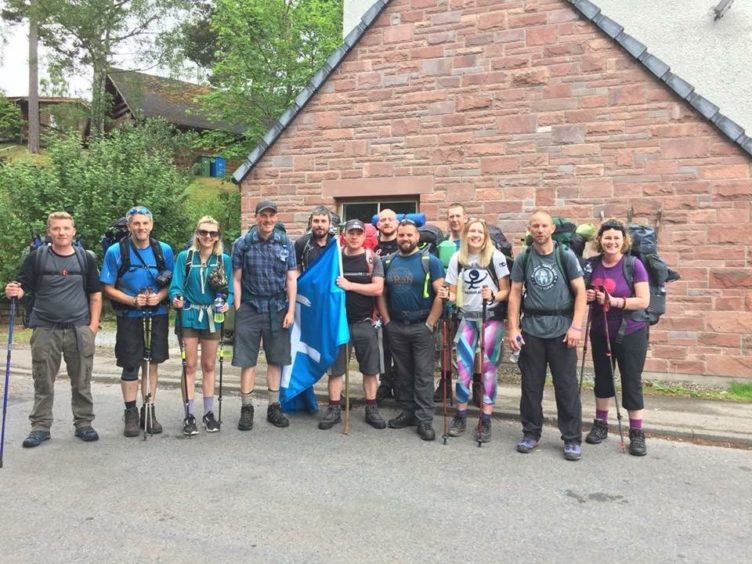 The charity trek has been organised by Alex Robbie, who previously camped at the summit of Ben Nevis for a week for charity.
He said: "I love history, especially local history and I got the idea after reading a book about the Battle of Culloden in the bath one night.
"When it went wrong for the Jacobites on the field, everybody scattered home, but the Ogilvy regiment was the only one that remained as a unit and they retreated back over the hills before disbanding at Clova Kirk at Glen Clova, five days after the battle.
"I thought it would be fun to recreate our local regiment's retreat and tie it in with raising money for a great cause as well."
The group had an emotional send off from the historic battlefield, where Jacobite troops were decisively defeated by loyalist forces in April 1746.
The unusually warm temperatures of up to 25 degrees made the trek challenging for the fund-raisers, who spent the first night in Tomatin village hall – where they helped the locals set up gazebos for the Strathdearn Funday.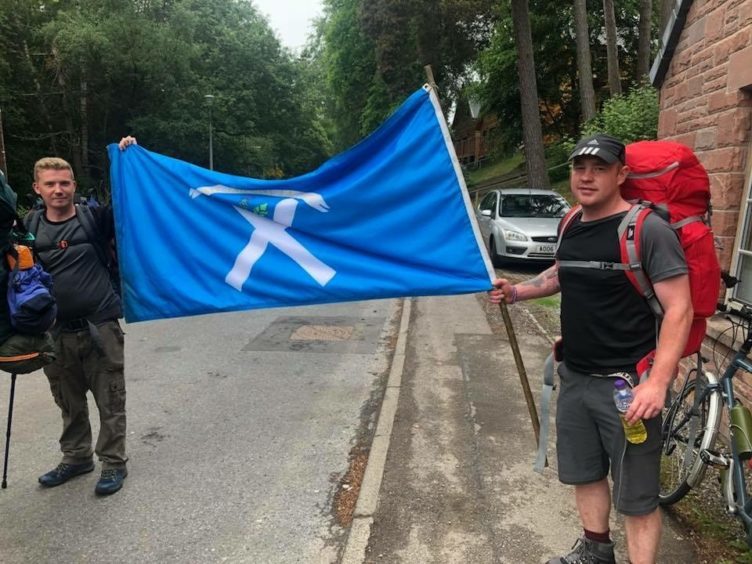 The subsequent fifteen-mile hike to Aviemore via Carrbridge was also hampered by a thunderstorm which hit a few miles out from their destination.
Mr Robbie said: "The third day saw the start of the hardest part, as the team had to carry enough food and sleeping equipment for three days until the group arrives in Braemar, and they are currently crossing Glen Feshie, heading towards Glen Geldie."
The primary purpose of BBS UK is to provide support and information to those with the syndrome, their families and carers.
Part of the funds raised by the Wilkies and their team, will be used for research into gene therapy at Great Ormond Street Hospital.
Other funds raised will support the charity's annual conference which shares the latest research, activity breaks and trips for people with the condition and their families, attending conferences and seminars and the production of newsletters and booklets.