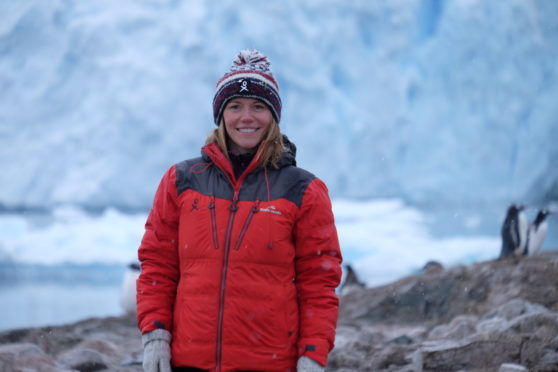 A Carnoustie woman who was part of a successful all-female expedition to Antarctica has received a top honour.
Dr Beth Christie, a lecturer in education at Edinburgh University, was recently awarded honorary fellowship of the Royal Scottish Geographical Society for her work on outdoor learning and sustainability education in Scottish schools.
In 2017 Dr Christie was one of two Scottish women selected for the three-week voyage which was part of a year-long programme to develop leadership and strategic communication capabilities.
The lecturer, who was once a pupil at Carlogie Primary School, has been bringing the stories of Antarctica back to schoolchildren in Scotland.
She said she was overwhelmed to receive the award and said the fellowship was a "wholly unexpected surprise".
She said: "Sharing knowledge and provoking thought through story is fundamental to my profession as a lecturer.
"I often teach in the outdoors, invoking immersive sensory experiences to reveal and enrich our relationship with the natural world and to catalyse new narratives.
"I weave these storylines into my teaching to help communicate complex issues of economic, social and environmental sustainability.
"They provide comfortable starting points for difficult conversations about our personal response to issues such as climate change, loss of biodiversity and our lifestyle choices."
Dr Christie said the Antarctic expedition offered an opportunity to reveal new understandings while amplifying the individual and combined voices of the women onboard.
She said: "Such joint learning, a process of internal and external adventure, both storytelling and listening, is unique, creative and inspiring.
"Before leaving for Antarctica I spent time working with the Royal Scottish Geographical Society, Scotland's Regional Centre for Expertise in Education for Sustainable Development and teachers who are currently studying at the University of Edinburgh through the MSc Learning for Sustainability programme, which I direct, to create ways in which the stories from Antarctica could be brought back into schools in line with the national curricular emphasis on Learning for Sustainability.
"This has begun.
"It is unfolding through school visits, talks at various Scottish educational leadership and professional learning events, more generalist interviews and newspaper articles, ongoing research collaborations within the University of Edinburgh and internationally, teaching within the Moray House School of Education and the second iteration of the MOOC in Learning for Sustainability.
"This work will continue."
Dr Christie returned to Carlogie School after coming back from Antarctica.
She brought back the flag designed by P6 pupil Erin Geekie, which was selected to represent the expedition, completing a round-trip journey of around 30,000 kilometres.
She also brought the Royal Scottish Geographical Society flag, and a 3D printed Maggie's Penguin, which had also been taken on the voyage.
The visit coincided with the unveiling of a four-foot Maggie's Penguin which was delivered to the school.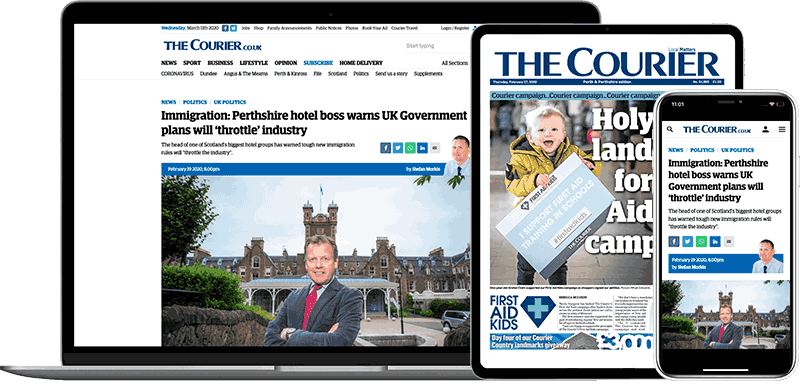 Help support quality local journalism … become a digital subscriber to The Courier
For as little as £5.99 a month you can access all of our content, including Premium articles.
Subscribe