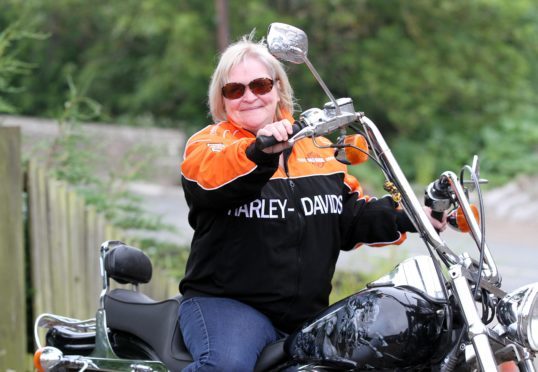 A blind woman from Carnoustie has gone full throttle on the back of a Harley Davidson as part of a year of challenges.
Nicky Milne, 49, wanted to tick off an A-Z of challenges to prove people who have lost their sight can still live a full and interesting life.
Nicky turns 50 this year and felt that it was a good time to try new things and revisit others neglected since her youth to raise funds for a cause close to her heart.
The mother-of-three will raise funds for North East Sensory Services (NESS) by undertaking "Nicky's Big Adventures" for her Gold Discovery Award through Angus Council.
Through using her sense of touch, equipment and new technology, she said she feels she can achieve what she wishes.
"I was on the back of a bike in my 20s but this was a totally different experience," she said.
"It was a bit scary because you are high up but I loved every second of it and it went really well.
"The response to my big adventures has been excellent and it has also encouraged people in a similar situation that they can accomplish anything.
"I have realised I can still do things although I've had to adapt – sometimes you just need a little bit of extra help."
Nicky has also gone wakeboarding, taken part in a pottery class, done croqueting and zumba and has plans to take up archery.
She was registered as partially-sighted in the summer of 2017 due to diabetes and was left with no peripheral vision and restricted central vision.
Initially, she found this devastating but she has now embraced the sight loss and is determined to help others appreciate they can still try new activities.
She was able to overcome her fear of going out with support from Anne Williams, her NESS rehabilitation worker, who undertook long cane training with Nicky and this
Nicky said she has not fallen since receiving this training.
North East Sensory Services (NESS) is an independent local charity and the first integrated service in Scotland.
NESS delivers information, equipment and support to more than 6000 blind and deaf people in the north east. Joan Kennedy, fundraising coordinator, vcan be contacted at joan.kennedy@nesensoryservices.org or 07720 811896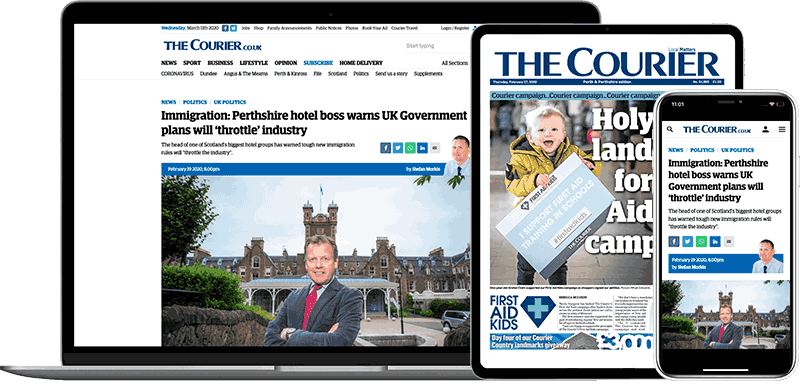 Help support quality local journalism … become a digital subscriber to The Courier
For as little as £5.99 a month you can access all of our content, including Premium articles.
Subscribe