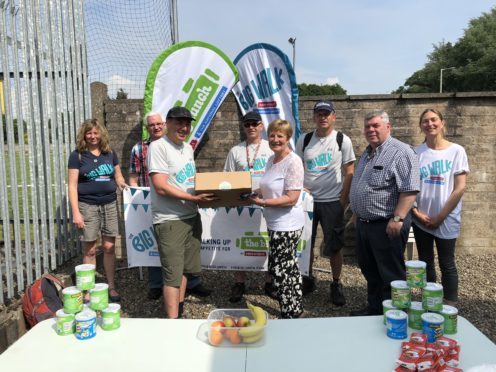 A pro-active group of residents in an Angus housing estate are joining together to make improvements to their area.
The Glensview Action Group, which covers Gallowshade in Forfar, have come up with plans to spruce up a children's playpark – and it is hoped their efforts will be rewarded with a street party when the park officially re-opens.
Angus councillor Lynne Devine, SNP member for Forfar and District, has been working with residents to find ways to improve the area.
A chance meeting at the Angus Foodbank resulted in Ms Devine presenting the action group with a Big Lunch Box which gives instructions on how local communities can join together as part of a project run by the Eden Project and funded by the National Lottery.
The link-up with the Glensview Action Group came when Ms Devine met participants of The Big Walk, another event run by The Eden Project which connects communities across the UK.
She said: "I was at Forfar Foodbank when the Big Walk came into Forfar.
"Angus McLeod of Dundee joined the team which walked from Morecambe to their homes across the UK.
"I was really pleased to meet him and to talk to him and other walkers about their travels.
"They had been visiting Foodbanks and community groups across the north of England and Scotland, seeing the power of work being done at a local level."
At the end of the visit, Cllr Devine was presented with the Big Lunch box and contacted Mary Coyle of Glensview Action with the view to using it to bring the people of Gallowshade together.
She continued: "Shannon Johnstone, who lives in Gallowshade Road, contacted me recently and at her instigation work is going to be undertaken by volunteers at the old playpark on Glenogil Terrace.
"They will be cleaning up the play equipment and the rubber flooring and  flower planting, with fence and seat painting being undertaken by a team from Castle Huntly and new bins from the council.
"So when the work is done, the idea will be to celebrate this collaborative effort with a Big Lunch and re-open the park officially."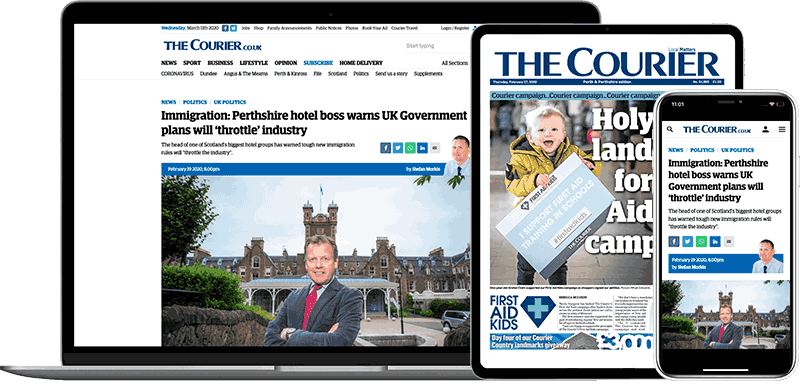 Help support quality local journalism … become a digital subscriber to The Courier
For as little as £5.99 a month you can access all of our content, including Premium articles.
Subscribe