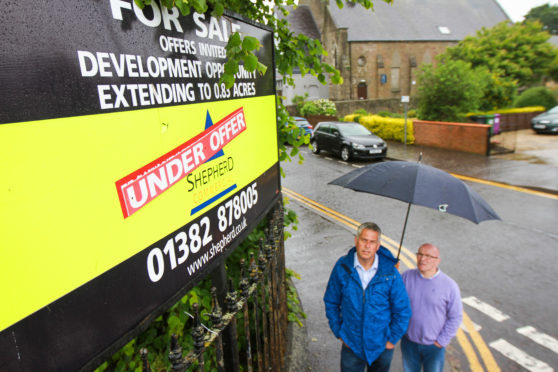 Plans for a Sainsbury's supermarket in Carnoustie have been abandoned.
The proposal for an outlet and adjacent retail store on the vacant site of the former Kinloch primary school attracted fervent local opposition.
It was the first firm proposal to emerge for the site since the demolition of the school in summer 2010.
It was brought forward in response to ideas which emerged from the Carnoustie design charrette, one of a series held across the Angus burghs.
Bakery chain Greggs had been ready to build a new 6,000 square foot food store and join Sainsbury's in the near-£2 million "town square" transformation.
Greggs pulled out last month and Sainsbury's has also decided not to progress with the application.
Carnoustie Independent councillor David Cheape said it was a disappointing outcome for the town.
"There were mixed views and opinions on the potential arrival of Sainsburys and Greggs," he said.
"When the latter pulled out I had hoped that this might still proceed but in a more aesthetically pleasing part of the Kinloch site.
"Hopefully, economic development can continue to market this opportunity before looking for alternate uses."
Critics said the plan did not meet the "village-square" vision which emerged as one of the Carnoustie charrette aspirations for the site.
The Co-op also warned the proposal would "significantly impact on the vitality and viability of the town centre".
Carnoustie Independent councillor Brian Boyd, said: "This is disappointing news as the well-attended town charrette three years ago clearly wanted a supermarket on this site
"Since then, Carnoustie councillors, along with the council, have been working hard to deliver this.
"There was little hostility to a supermarket – the only thing residents were annoyed with was how it was being situated on the site.
"I am not surprised Sainsbury's have pulled out but think this is because it now doesn't fit their business model, with their merger with Asda, rather than objections for locals.
"The Co-op's formal objection and resistance to competition in the town didn't help either and I am still wondering why, after requesting in the past, they didn't provide a well-needed petrol station in their car park at last year's refit.
"It looks like it's now back to the drawing board. I will organise a meeting with the head of economic development to see if there is anyone else interested and see if the site now meets some other supermarket's business model."
A spokesman for the supermarket said: "We're disappointed we couldn't progress with the application submitted by Cumbrae Property and we're now considering our options."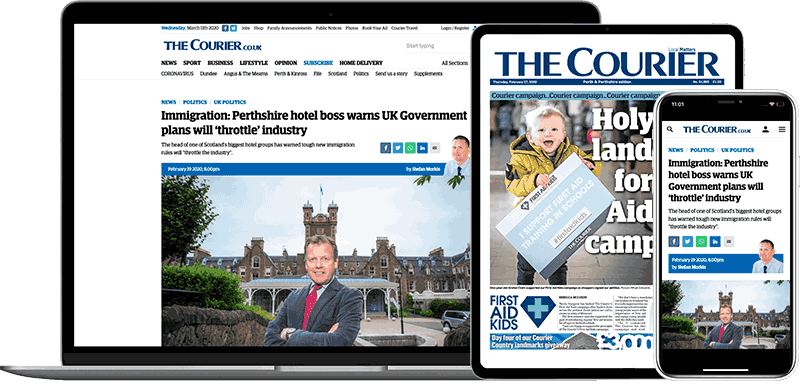 Help support quality local journalism … become a digital subscriber to The Courier
For as little as £5.99 a month you can access all of our content, including Premium articles.
Subscribe